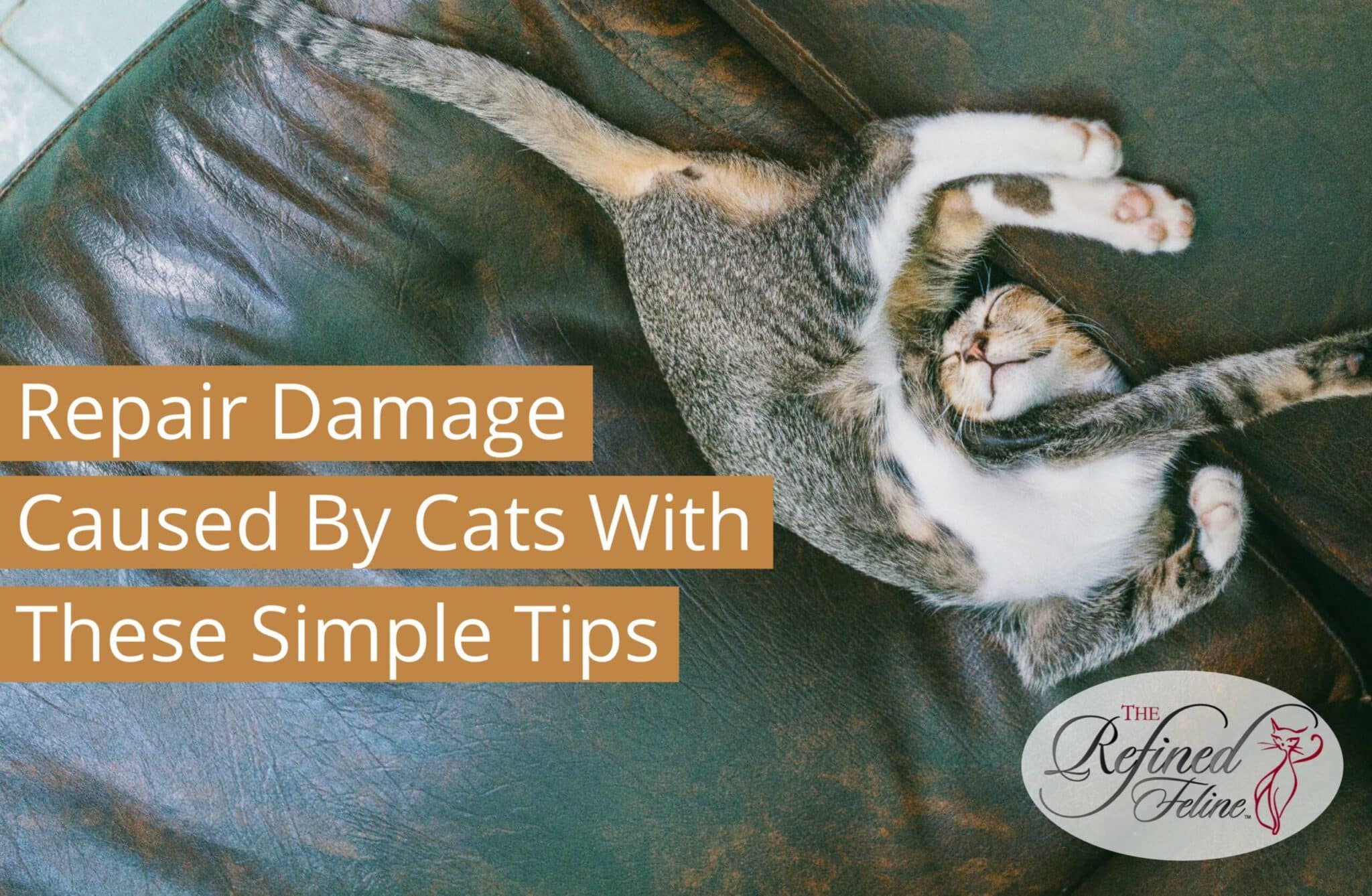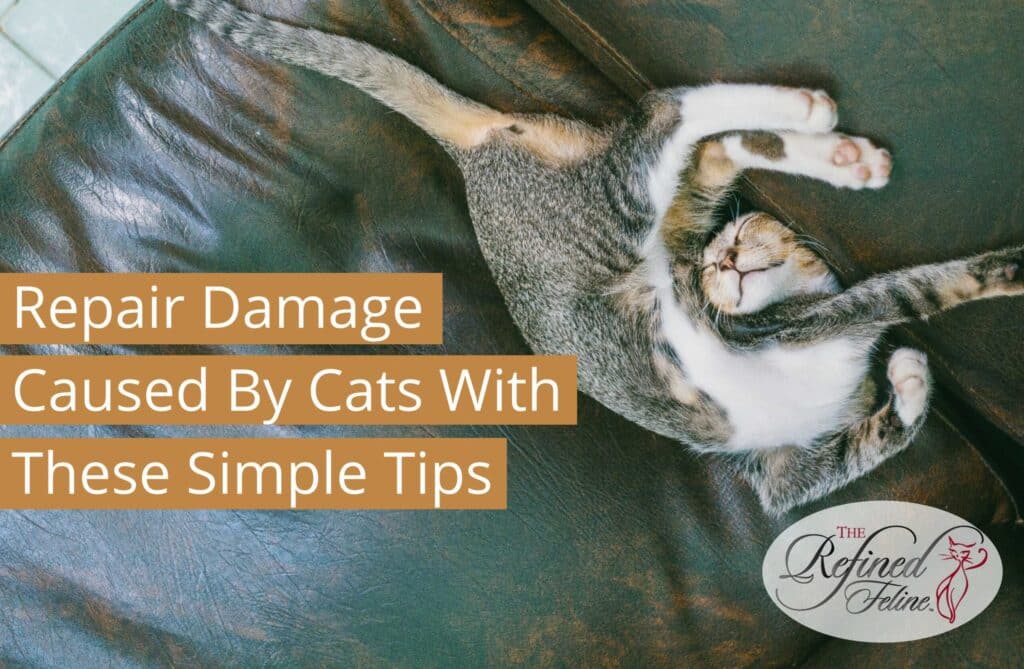 Repair Damage Caused by Cats With These Simple Tips
As cat parents, we love our cats to death. However, we all know that they can cause havoc in our homes if untrained and without the right tools. We've all had cats rip up our beloved couch or chair but we can't get upset with them. Here are some tips and tricks to repair damage caused by cats as well as how to prevent it in the future.
Learn How To Repair Leather Damage Caused By Cats
Leather can be great for pets since it's pretty durable and quite easy to clean. However, it is not claw-proof! Cats love to dig their nails into things that are tall and sturdy. So, the end of your couch is a great place for damage caused by cats to occur. Especially if they don't have multiple scratching posts! Cats also love to zoom across the couch when playing and leave little scratch marks along the way. For small areas that are damaged, you can actually buff out the scratches with leather recoloring balm.
For larger areas, it will require a little more work. You'll have to strengthen the area with a leather binder first and then repair the scratches with a leather repair kit. Then, last but not least, you can fix the color with a leather colorant kit. The leather binder will strengthen the leather while the repair kit will fix the scratches and then the colorant kit will restore the color.
Easily Repair Screen Damage Caused By Cats
If you're fortunate enough to live somewhere that you can open your doors and windows every so often you've probably had a cat climb your screen. Your cats may see something on the other side of the screen that they can't resist and then you've got a claw in it! Luckily, screens are pretty easy to repair. You can fix small holes easily with screen repair tape. If the hole or tear is bigger, you'll have to cut the damaged piece of the screen out. Then, you can patch it with a screen patch. Just use a hairdryer to heat it up and you're all set!
Repairing Carpet Damage Caused By Cats Is Simple
Carpeting is one of the most common things to suffer from damage caused by cats. When cats want to get in or out of a room you know they'll find a way and your carpeting is often sacrificed. This isn't too tough to repair if you keep extra pieces of the carpet from when it was installed. If you didn't save any extra carpet, try checking with where you purchased it from and see if you can get a small piece.
Related: Cat Hair Everywhere? These Tips Will Help!
How To Prevent Damage Caused By Cats
You can't keep a cat from scratching since it's a natural instinct and is actually important for their nail health. All we can do is try to redirect their scratching to the appropriate places to prevent damage caused by cats. This can be done pretty easily with the correct cat furniture and you should never consider declawing a cat. Declawing a cat is a cruel procedure that is being banned in many places for good reason.
To prevent scratching and clawing of your furniture, provide your cat with durable and tall cat scratching posts. Sisal and faux rattan are great materials for cat scratchers since they won't break and leave pieces all over your floor. Be sure to give your cat both vertical and horizontal scratching posts to choose from to give your furniture the best chance of survival. You can also try to find scratching items that mimic the item that your cats liked to scratch. There are many different materials available nowadays so that you can prevent your furniture from damage caused by cats.