array(9) {
  [0]=>
  int(1534)
  [54493]=>
  int(1520)
  [54494]=>
  int(1535)
  [716]=>
  int(1534)
  [722]=>
  int(1533)
  [717]=>
  int(1524)
  [723]=>
  int(1523)
  [718]=>
  int(1451)
  [724]=>
  int(1531)
}
array(4) {
  [0]=>
  int(56886)
  [1]=>
  int(80838)
  [2]=>
  int(1532)
  [3]=>
  int(1524)
}
bool(true)
bool(true)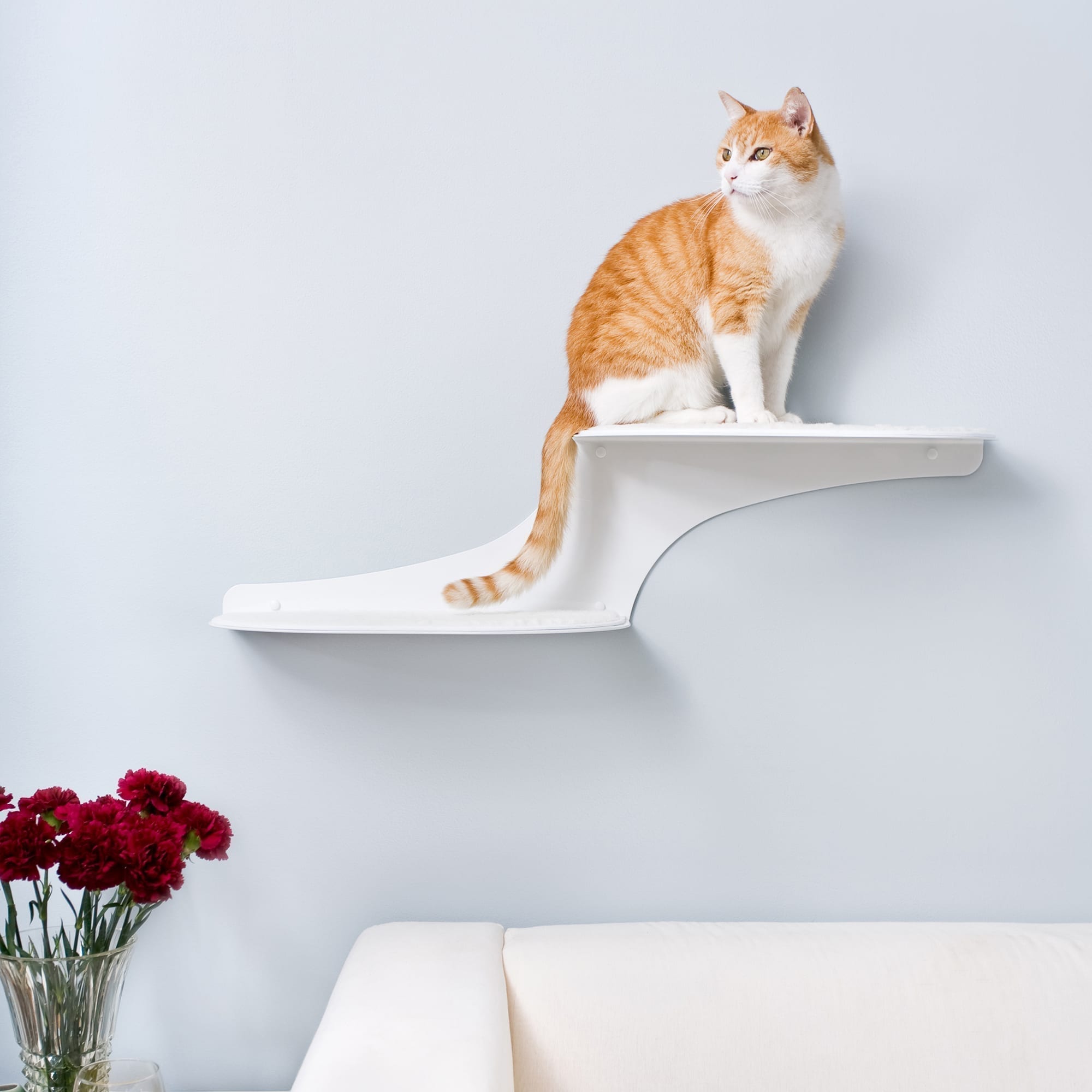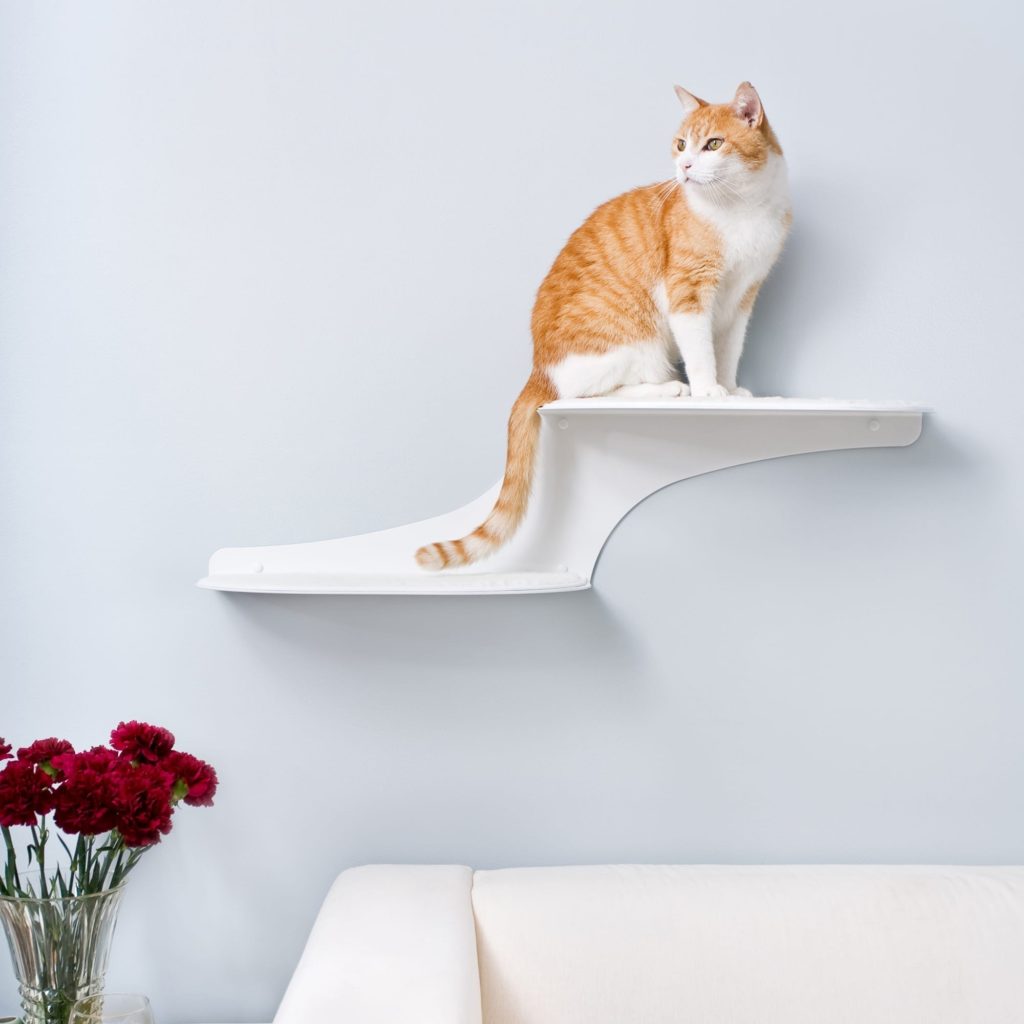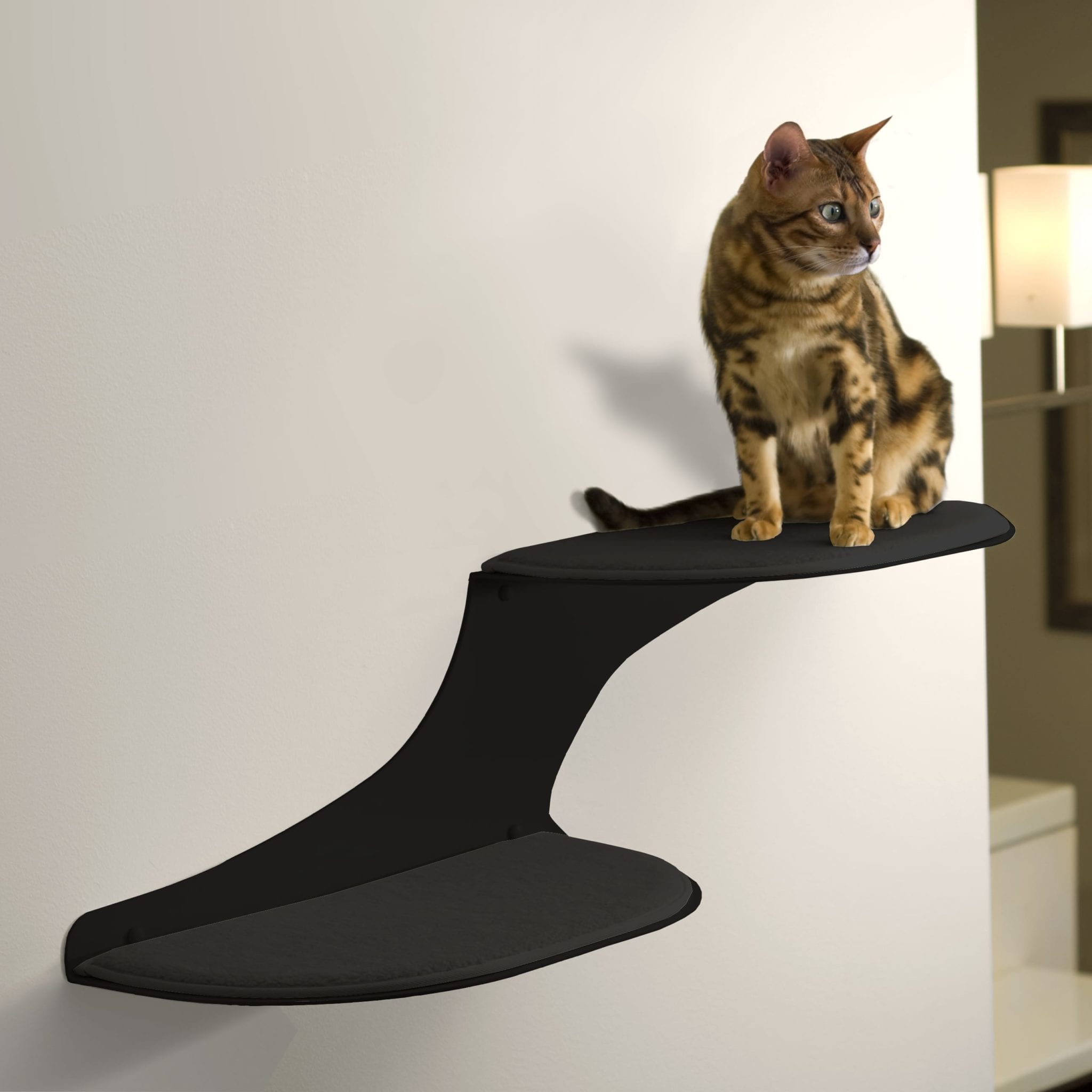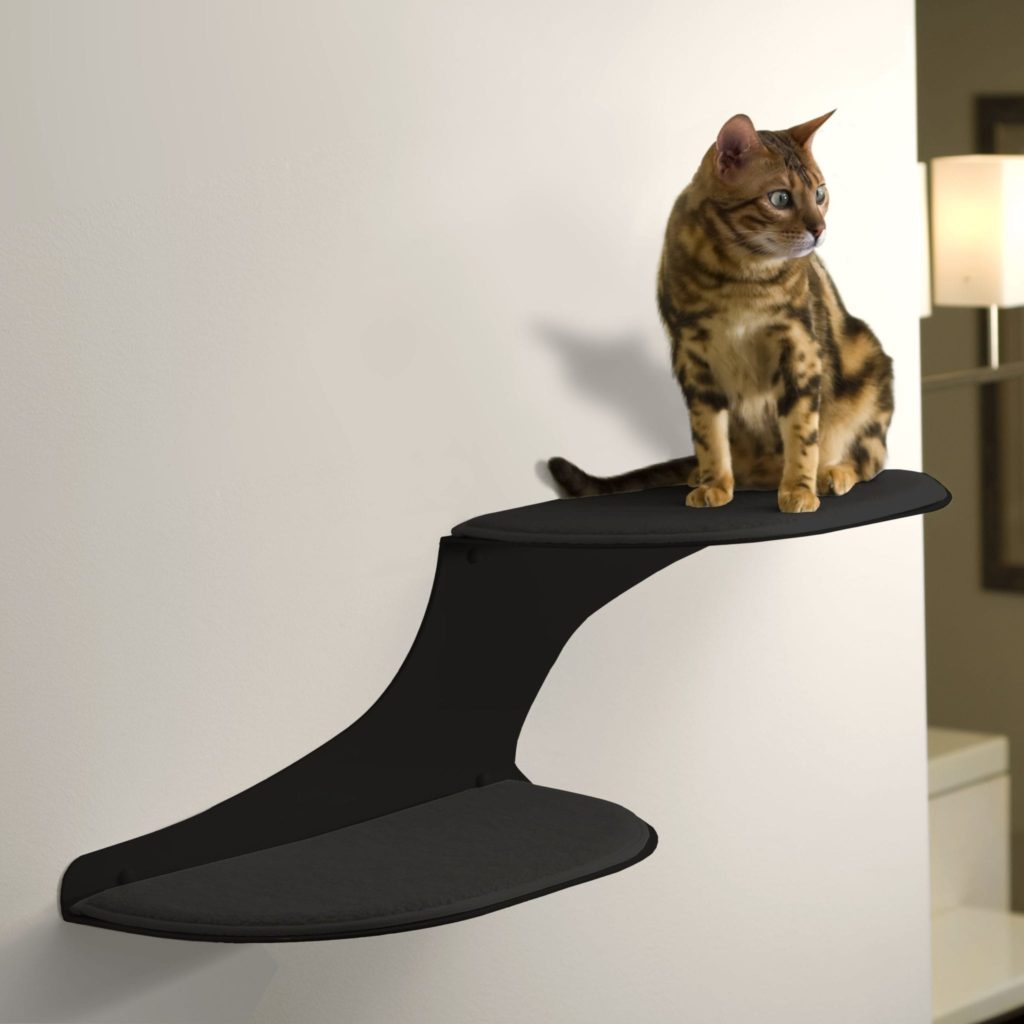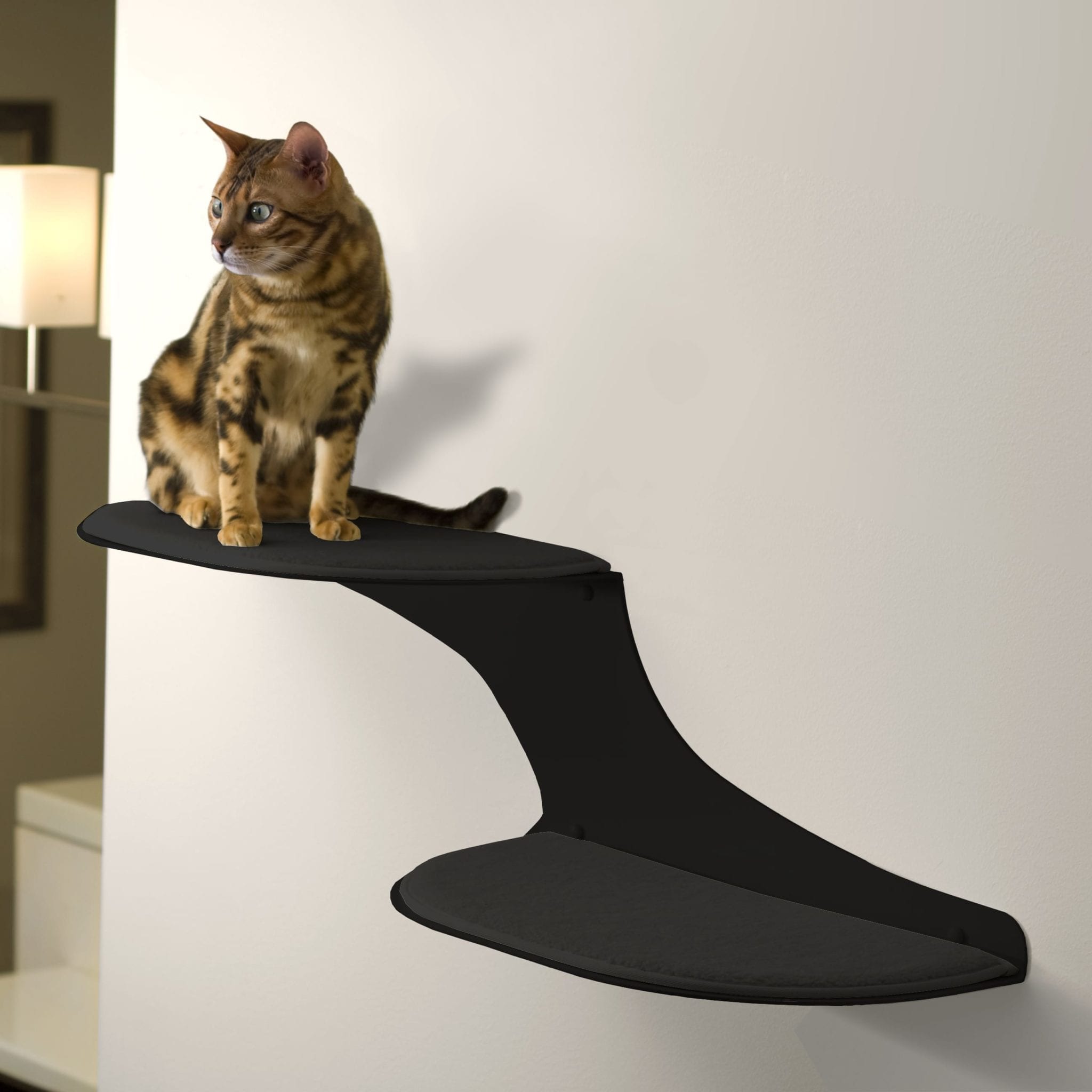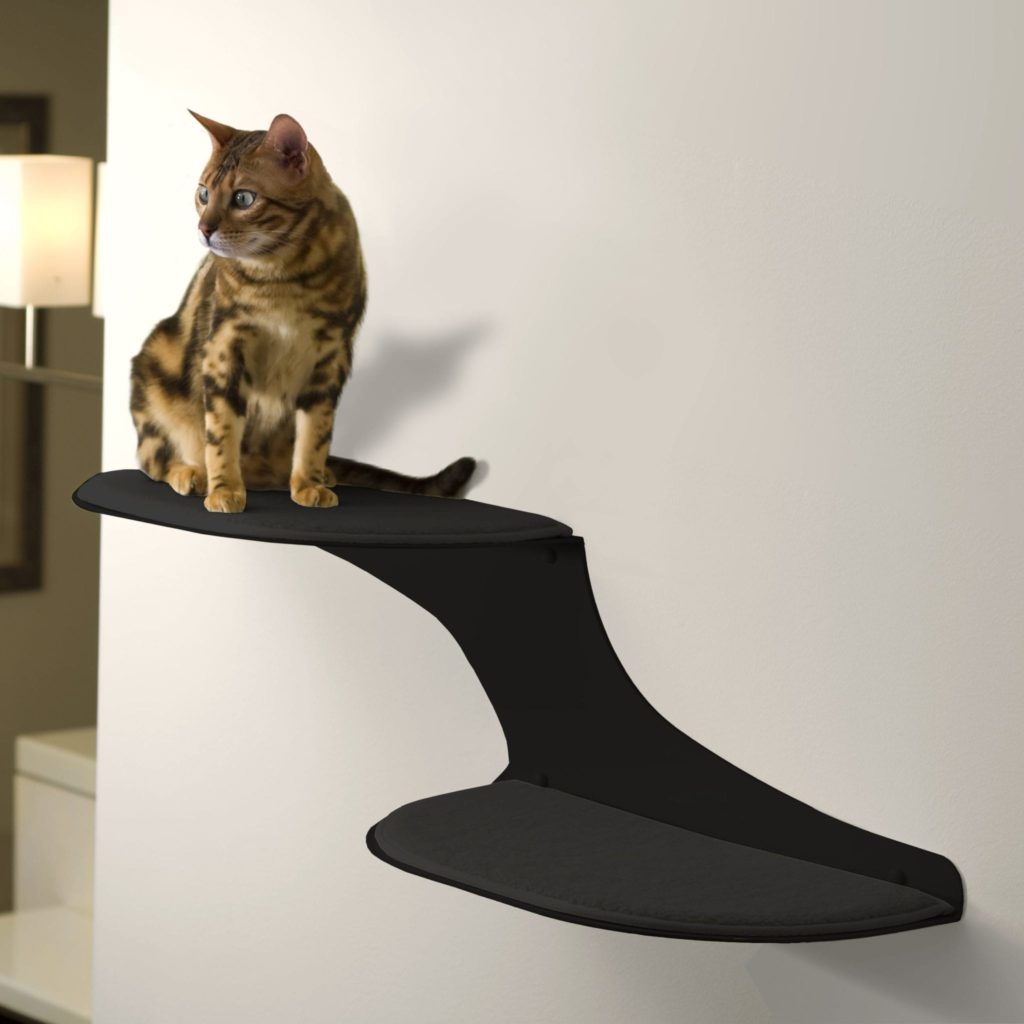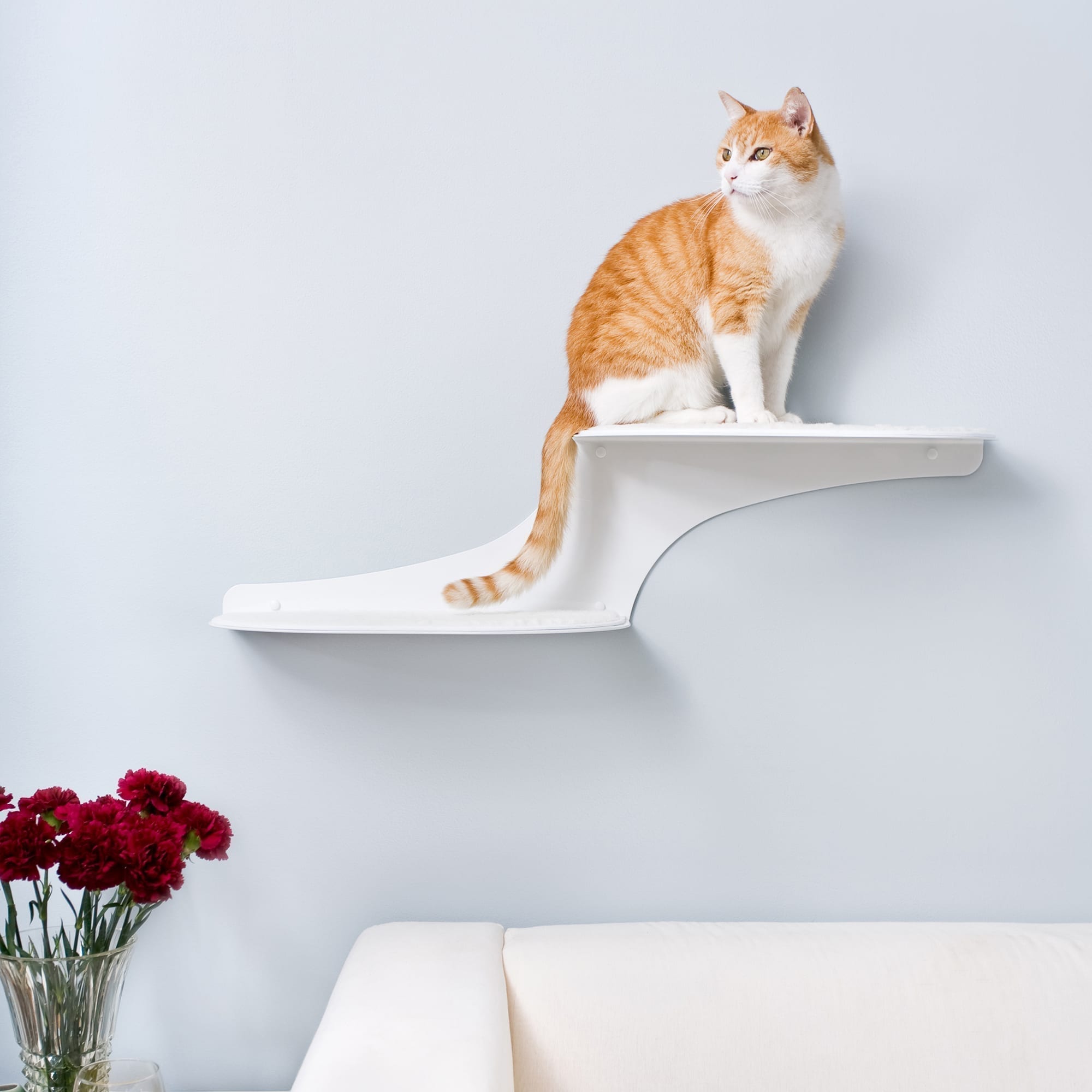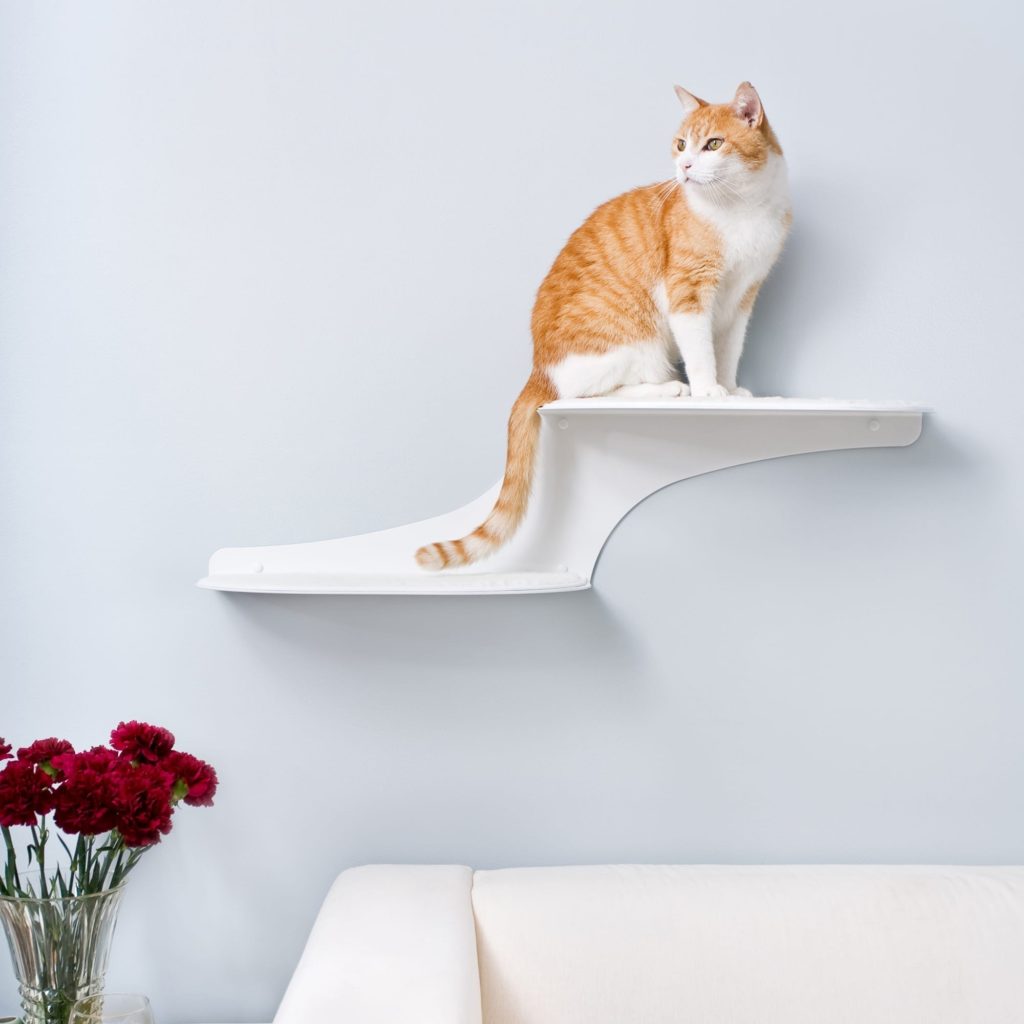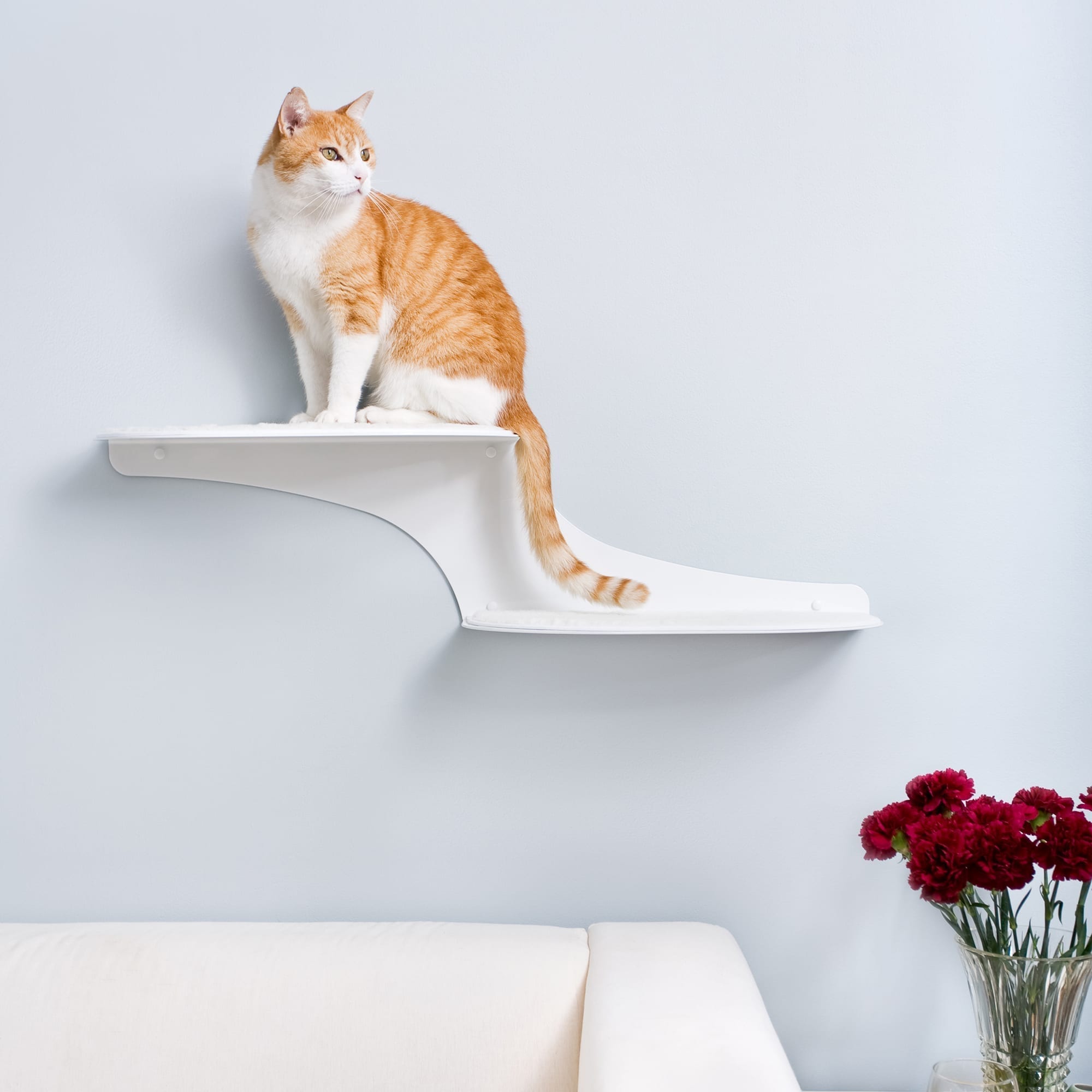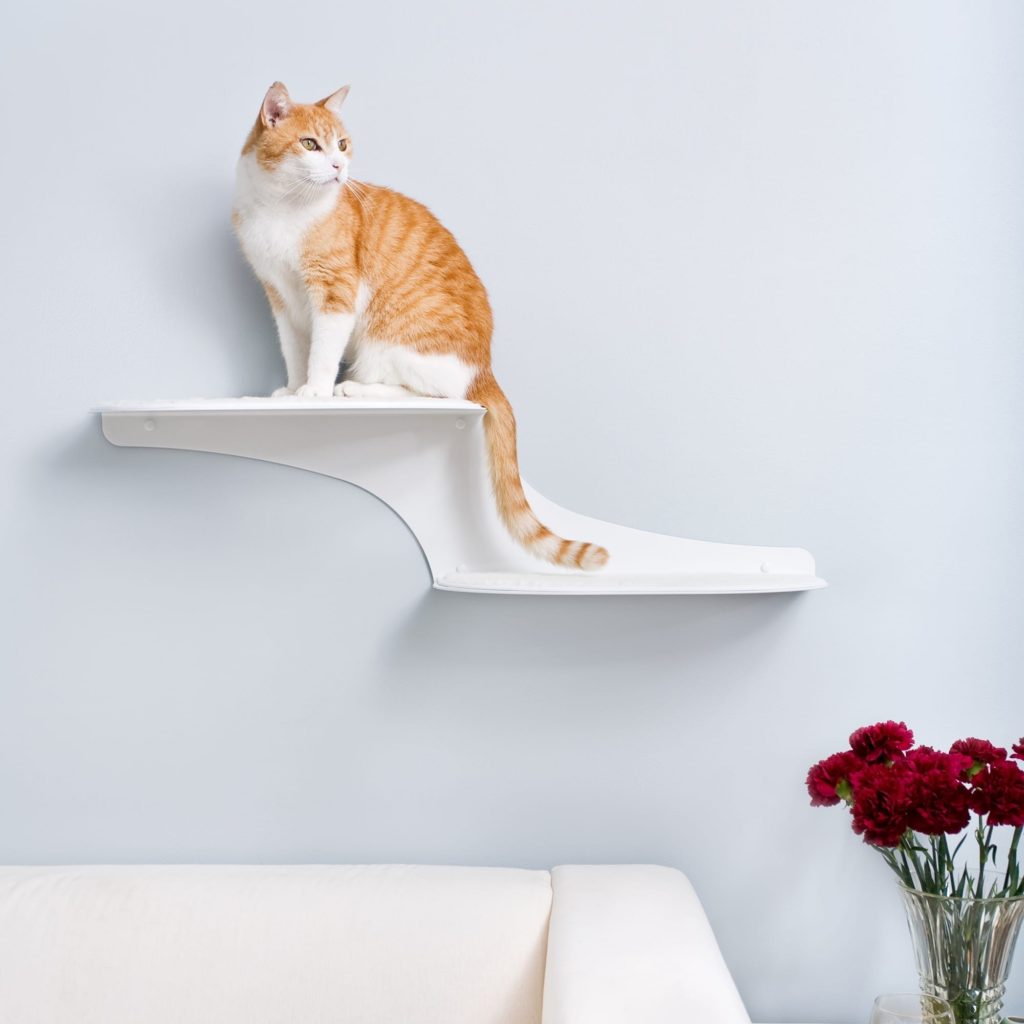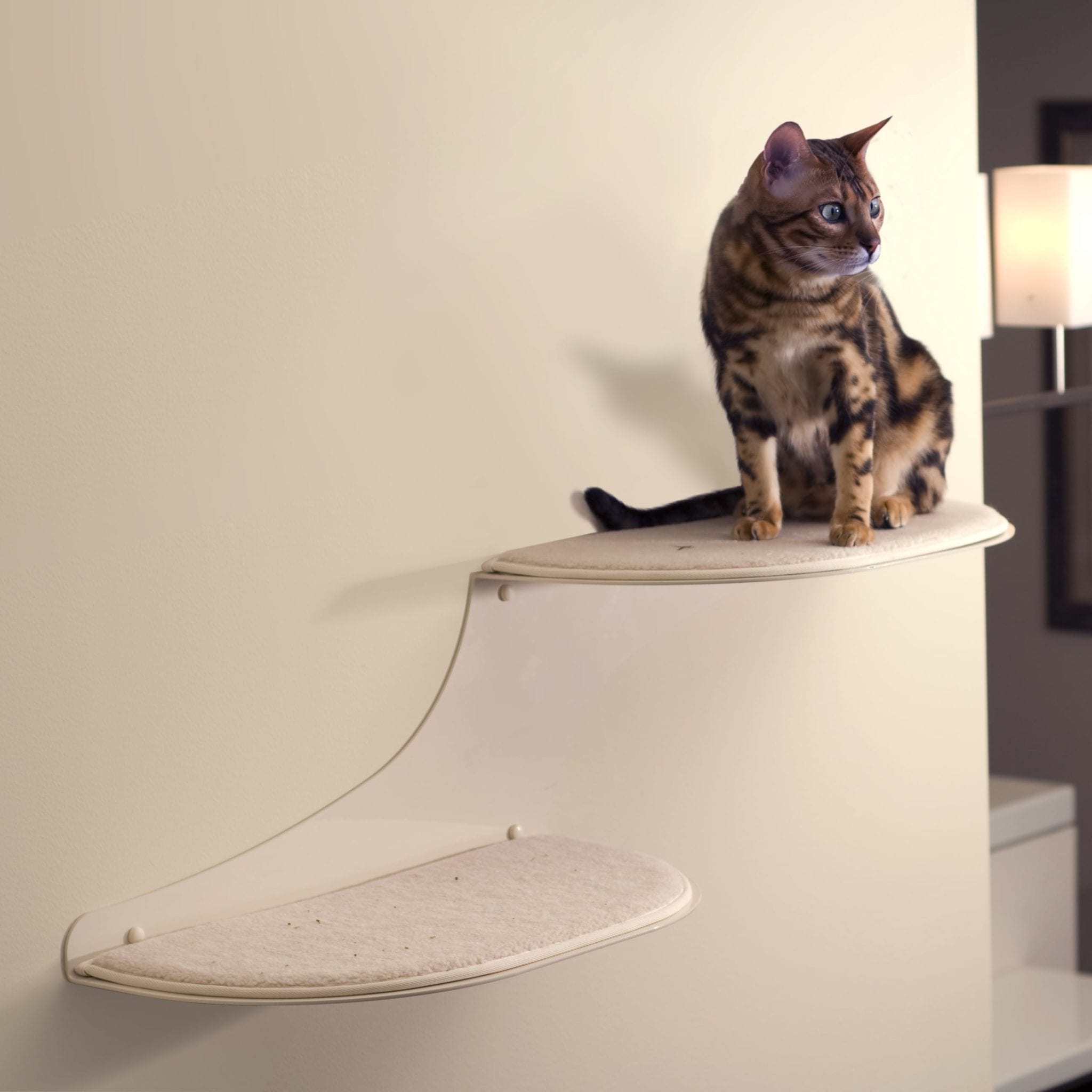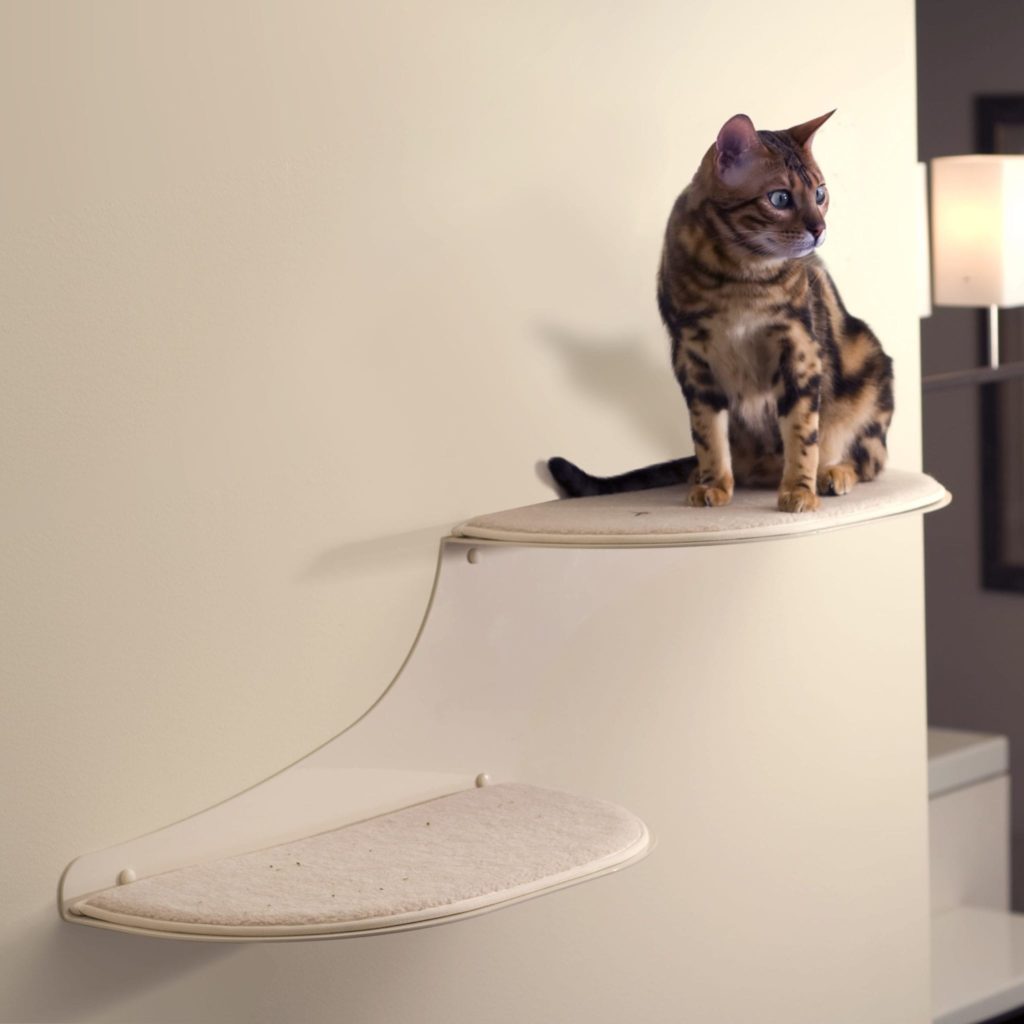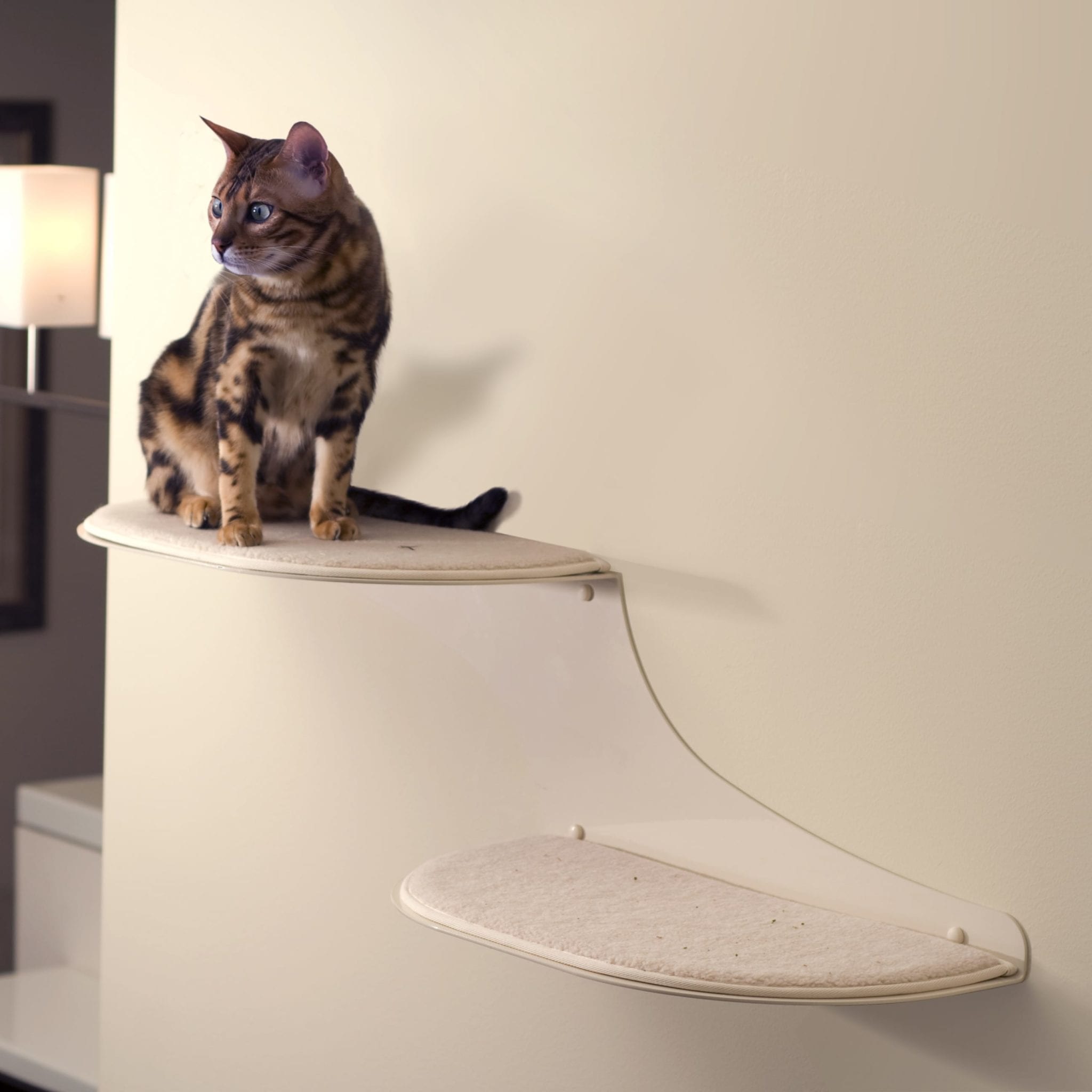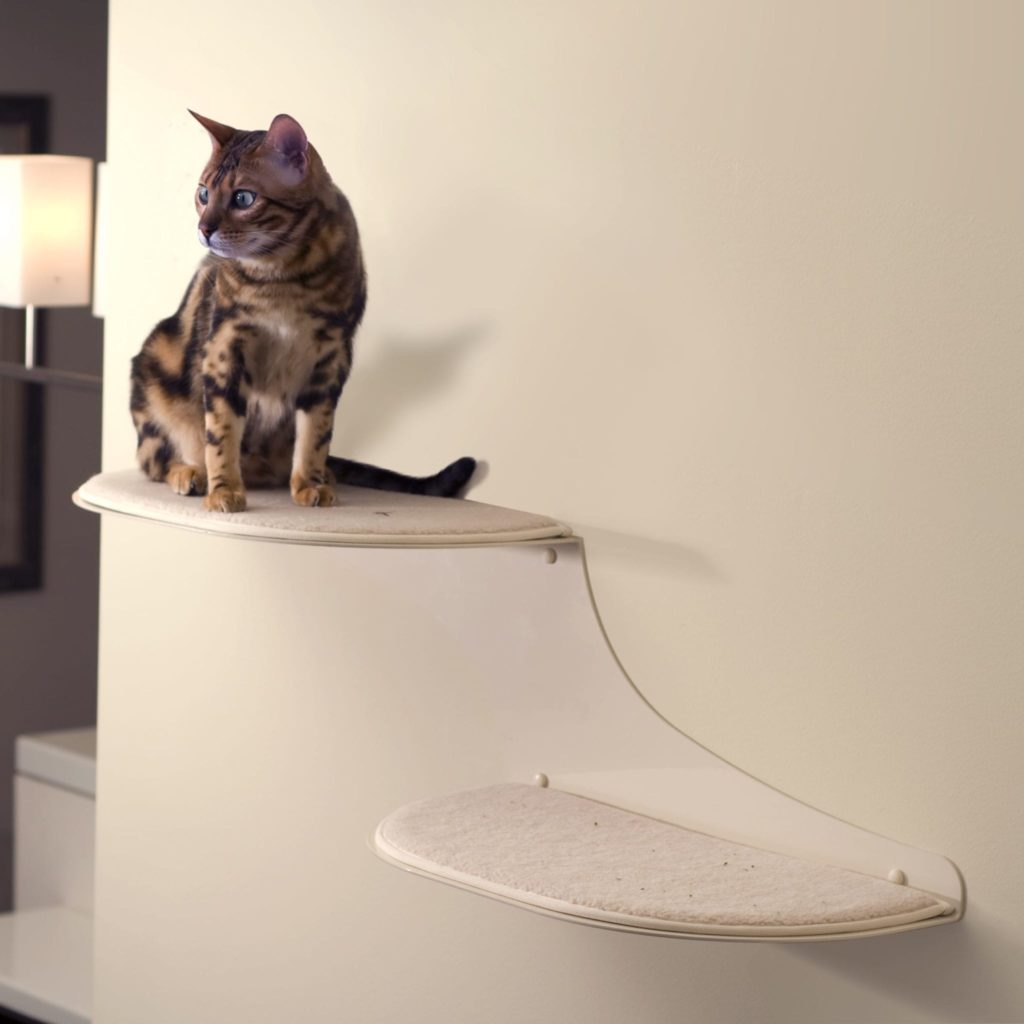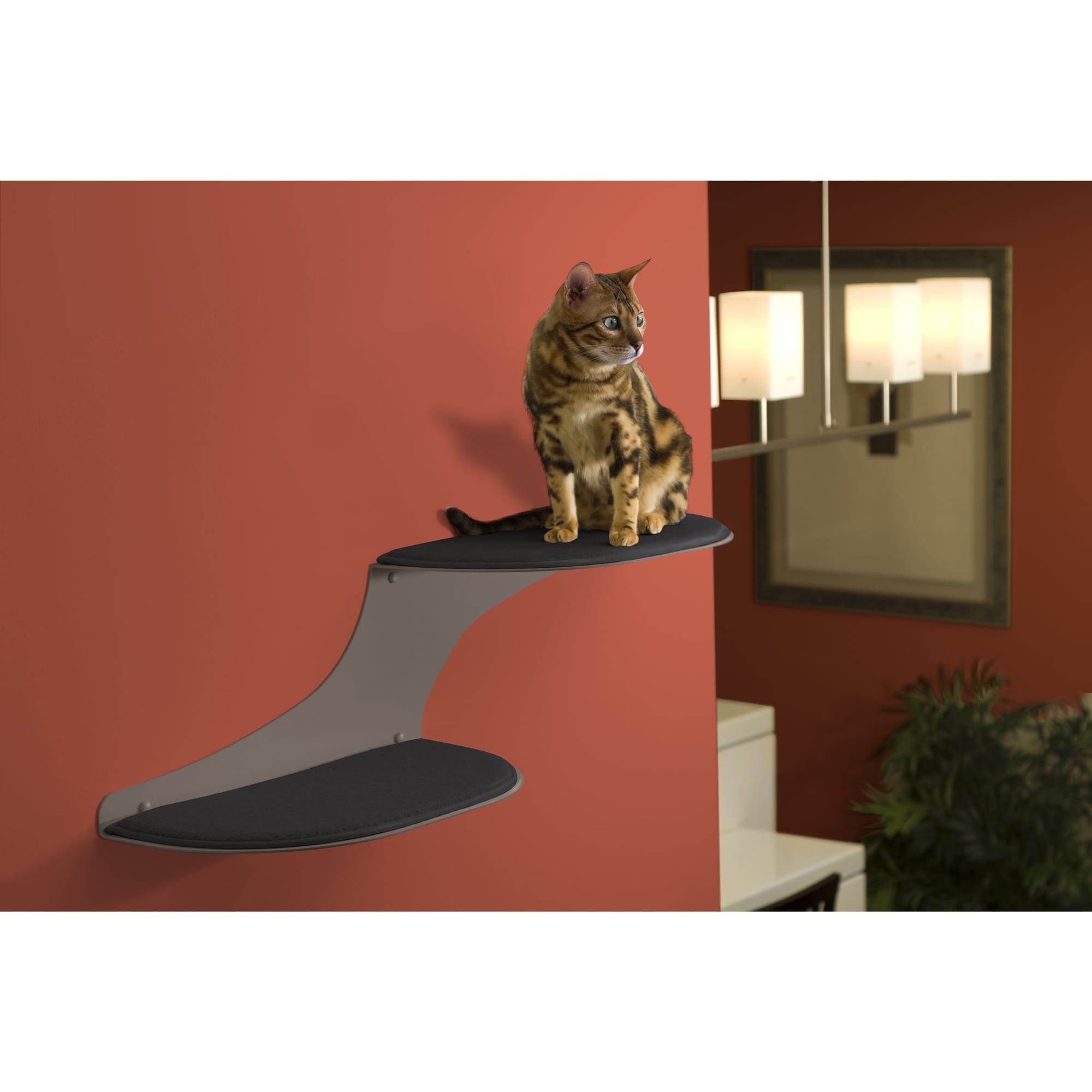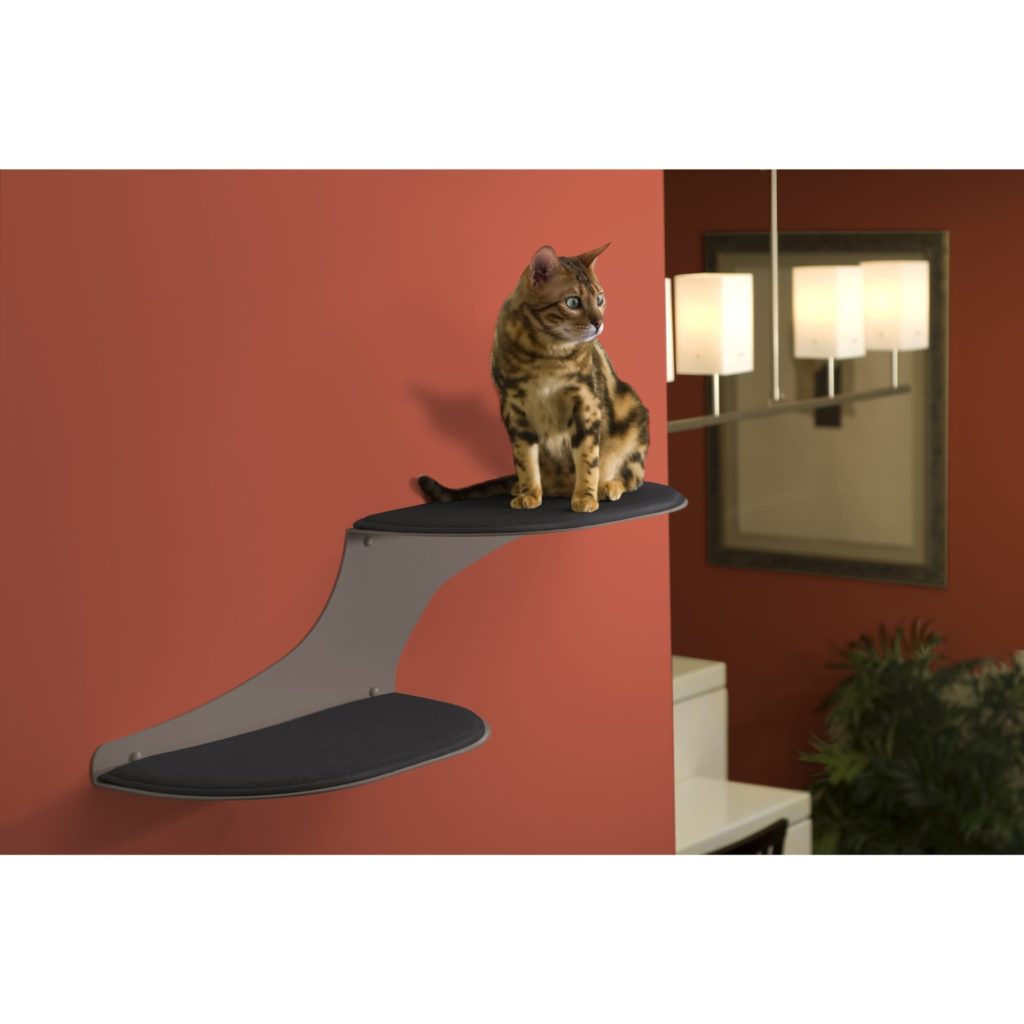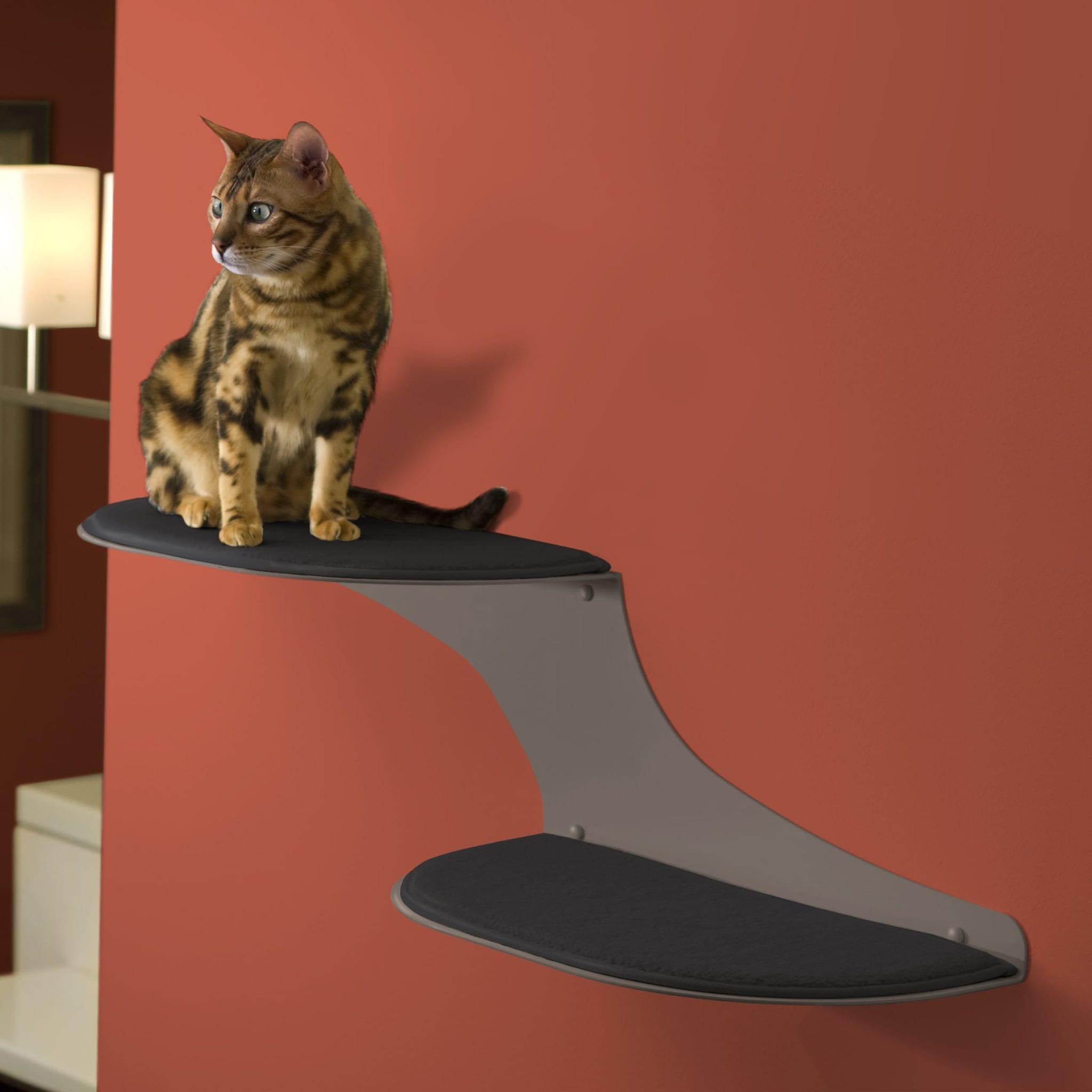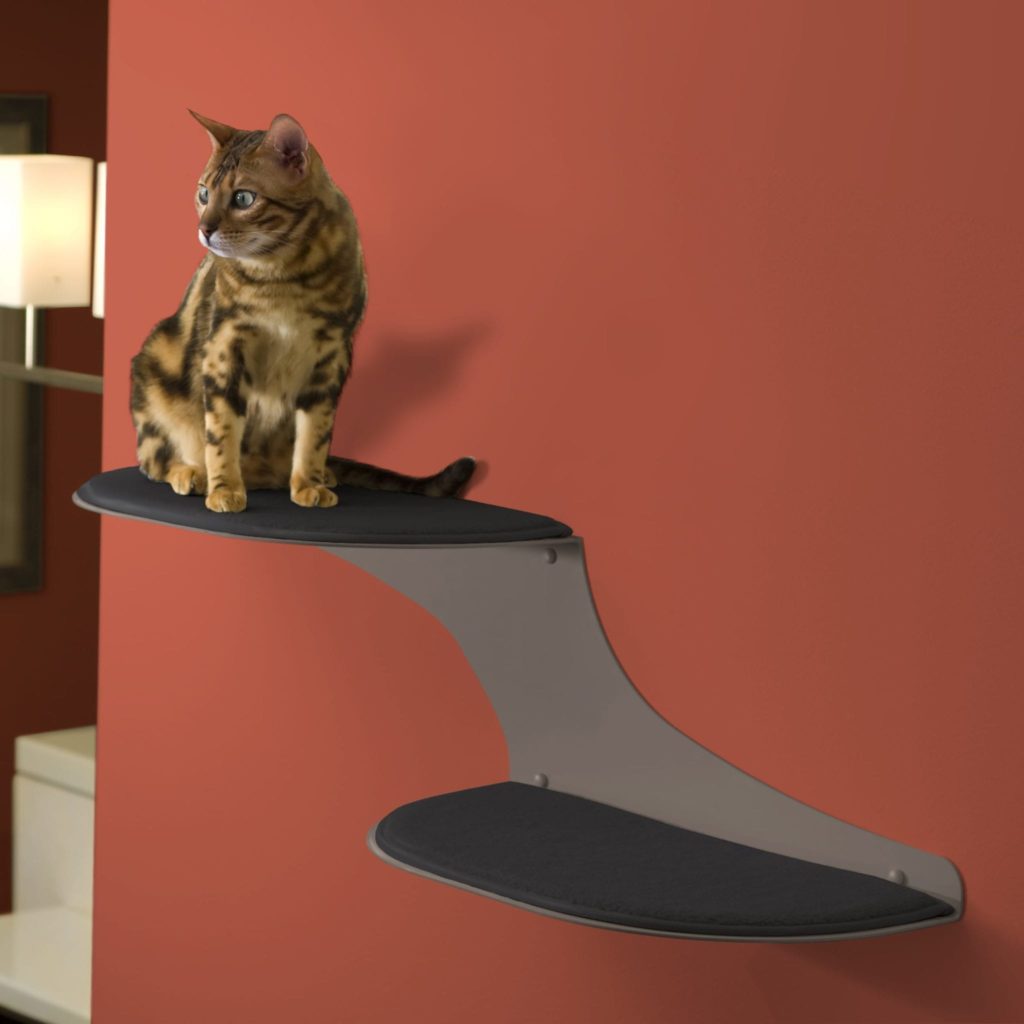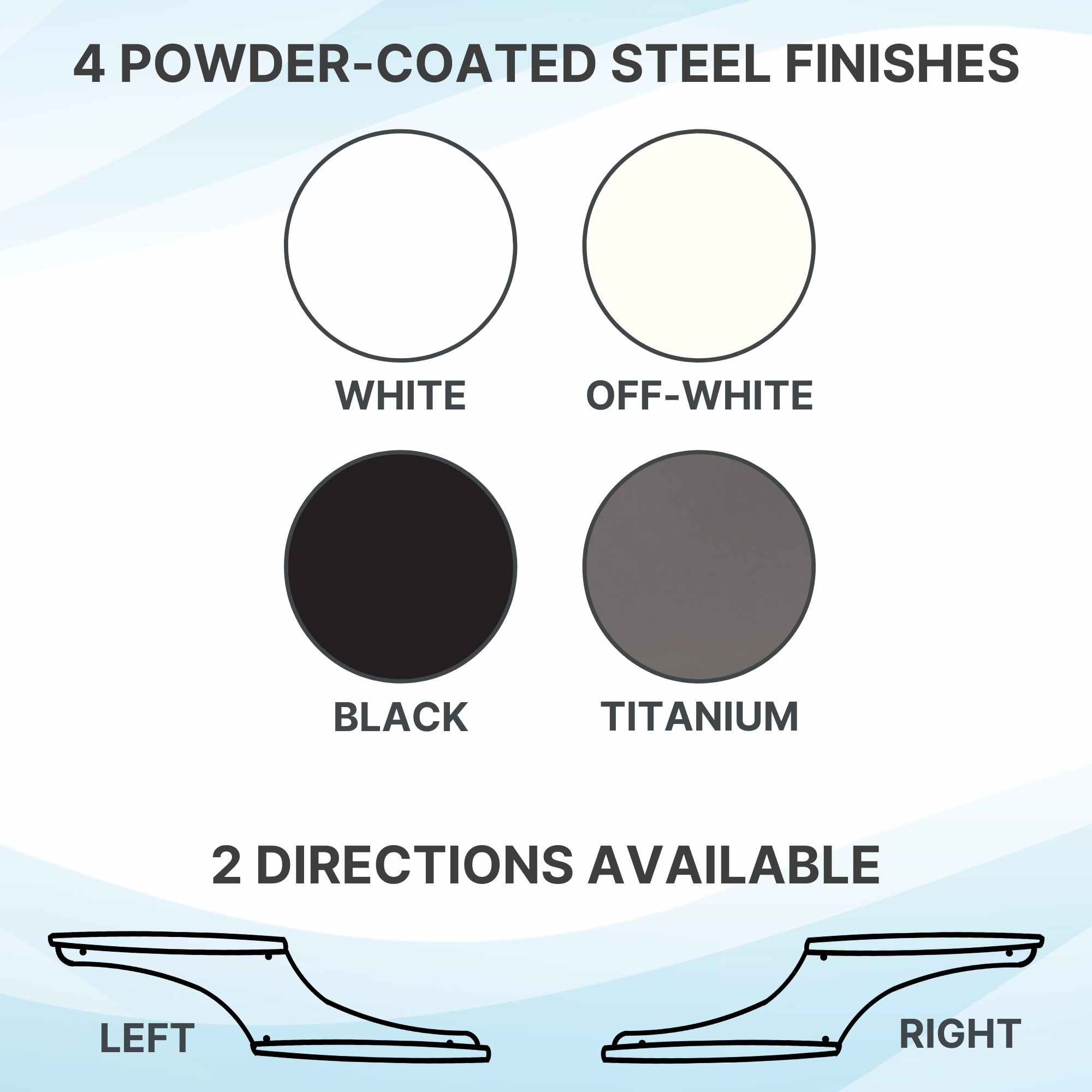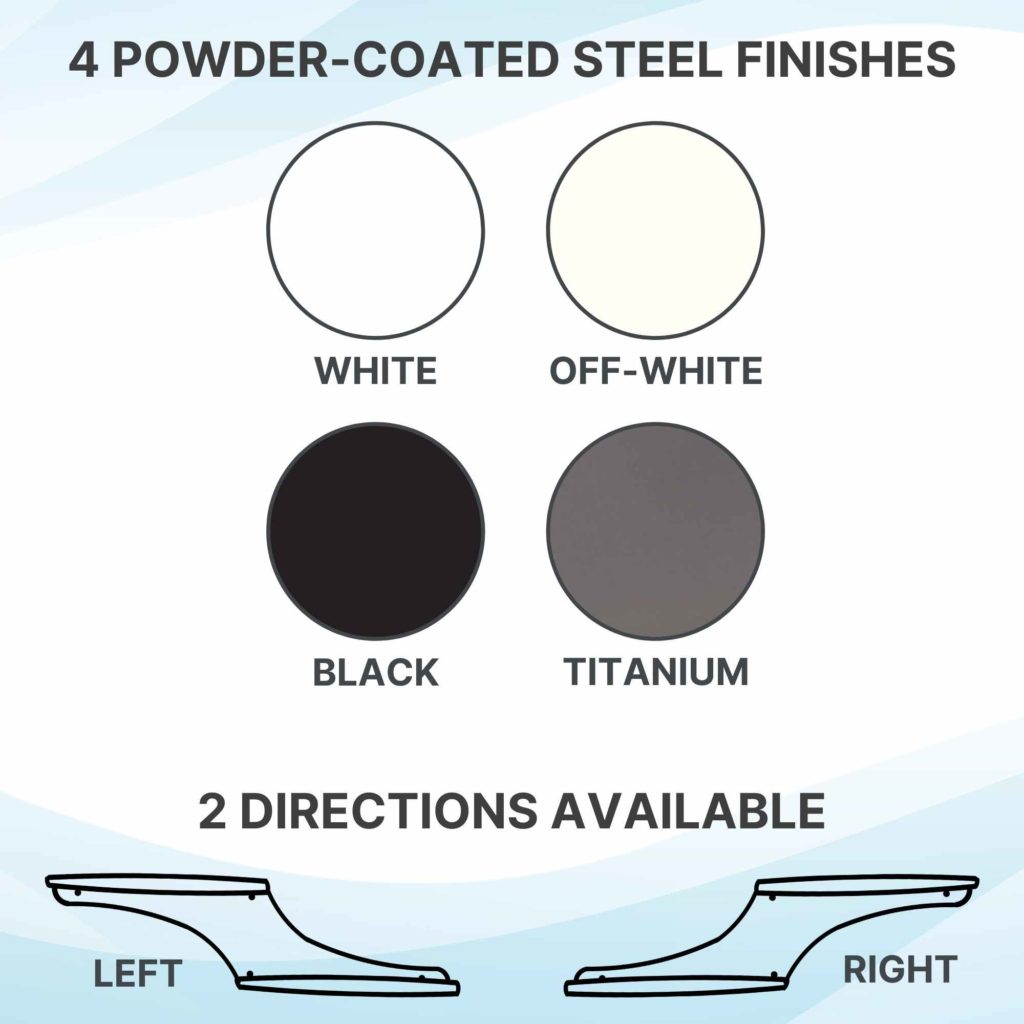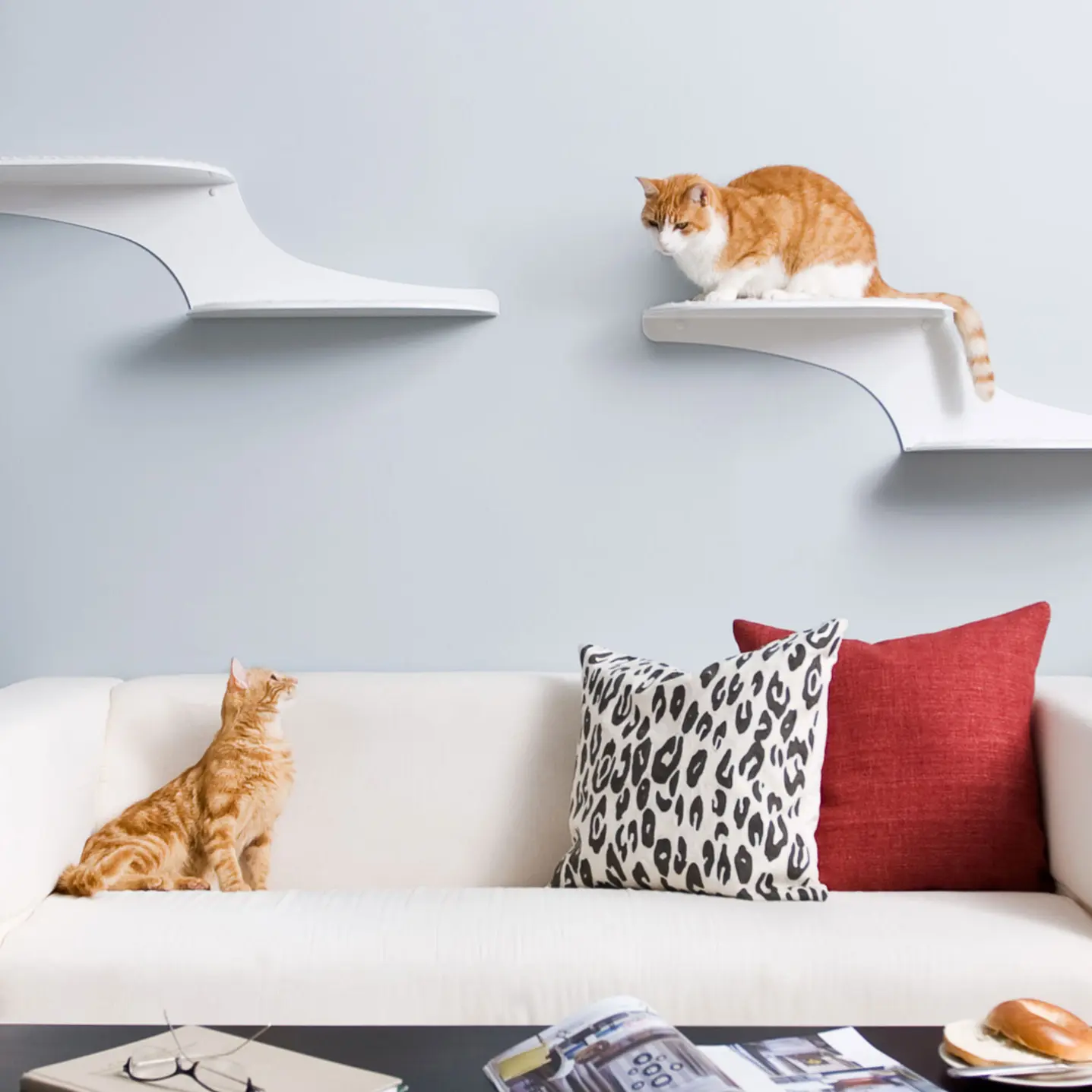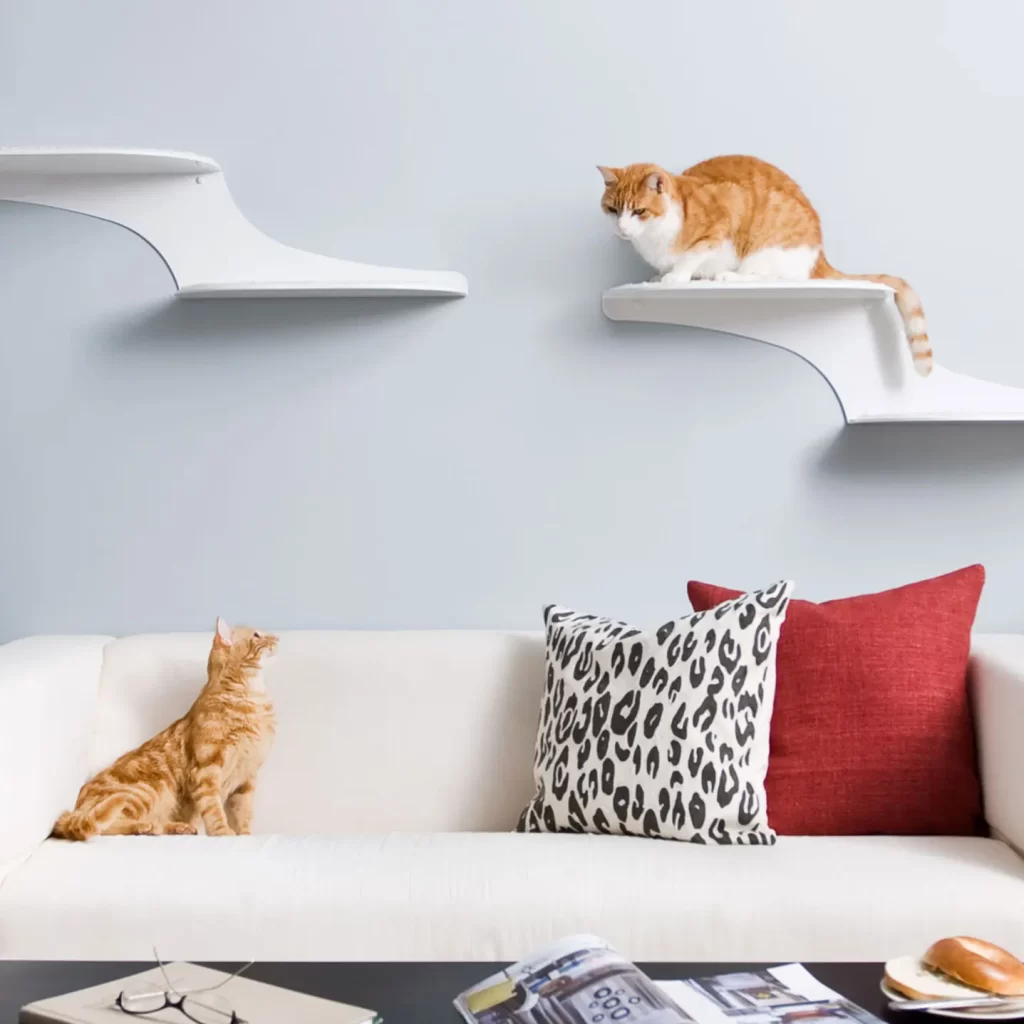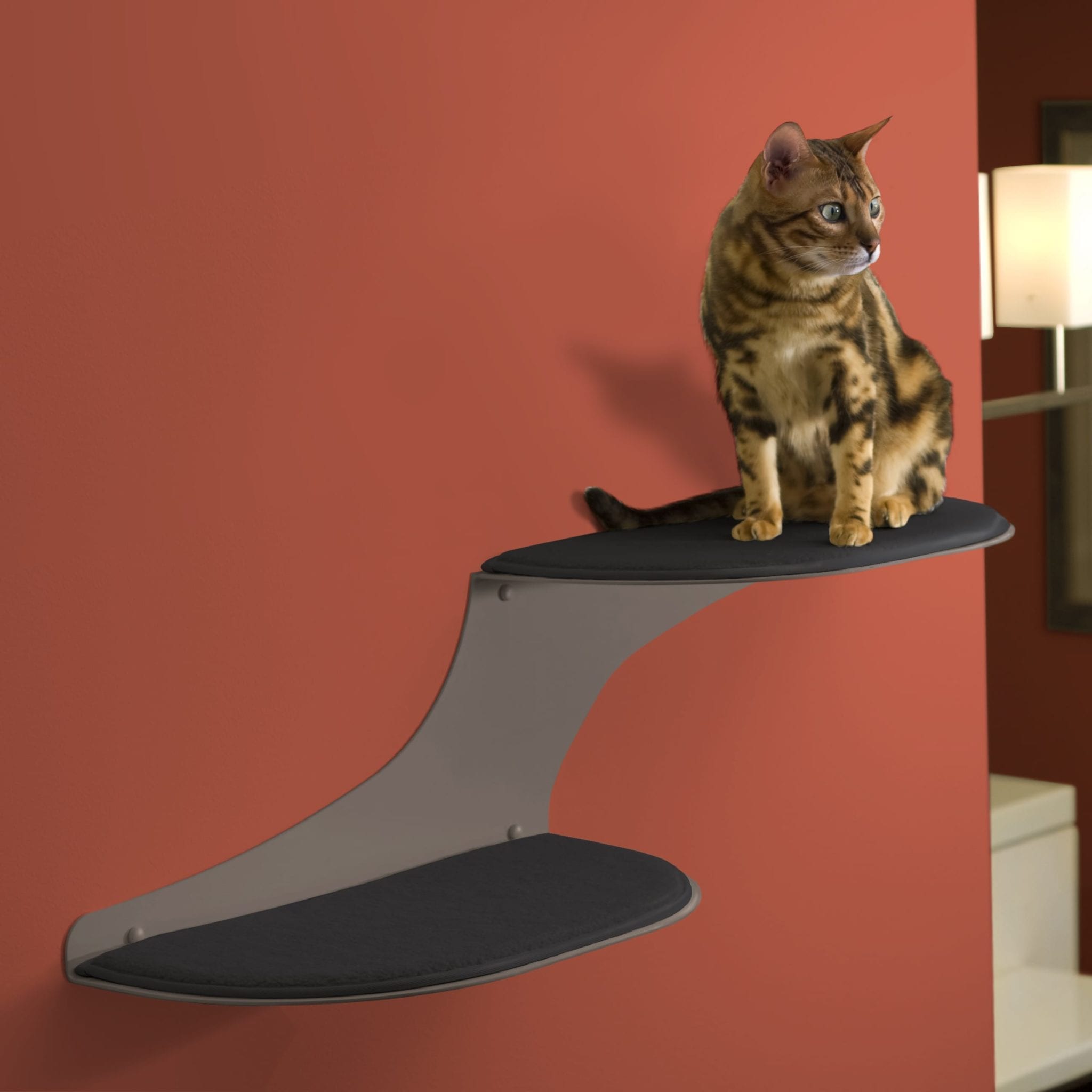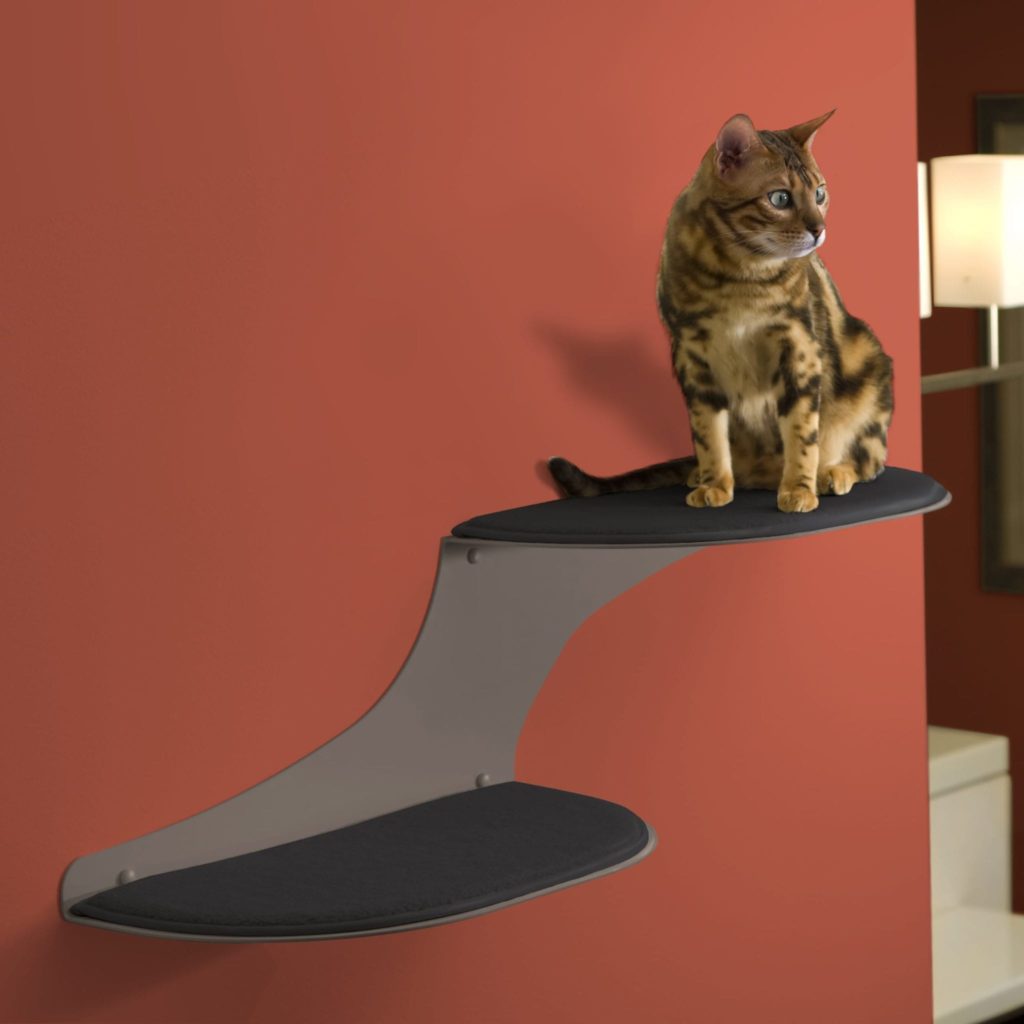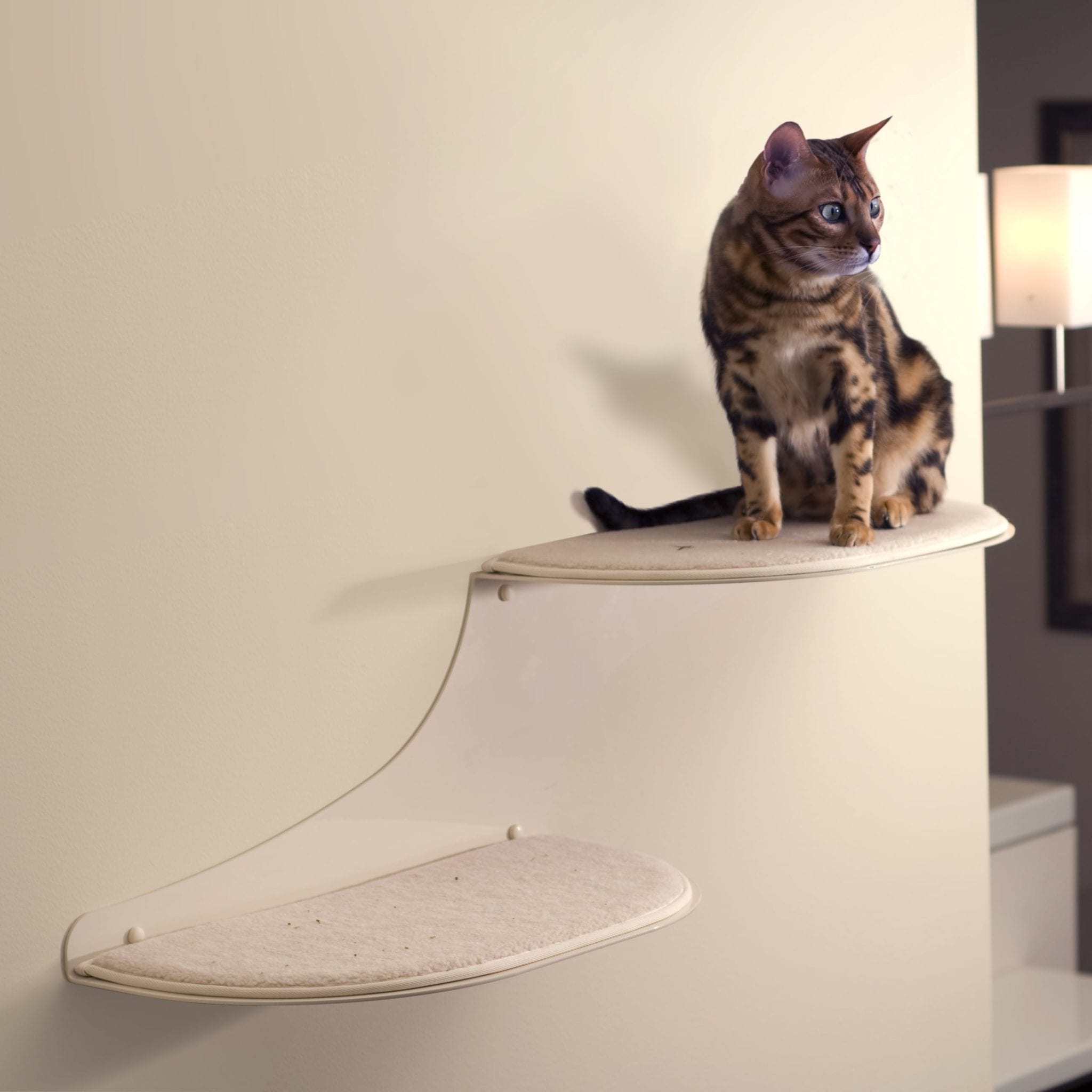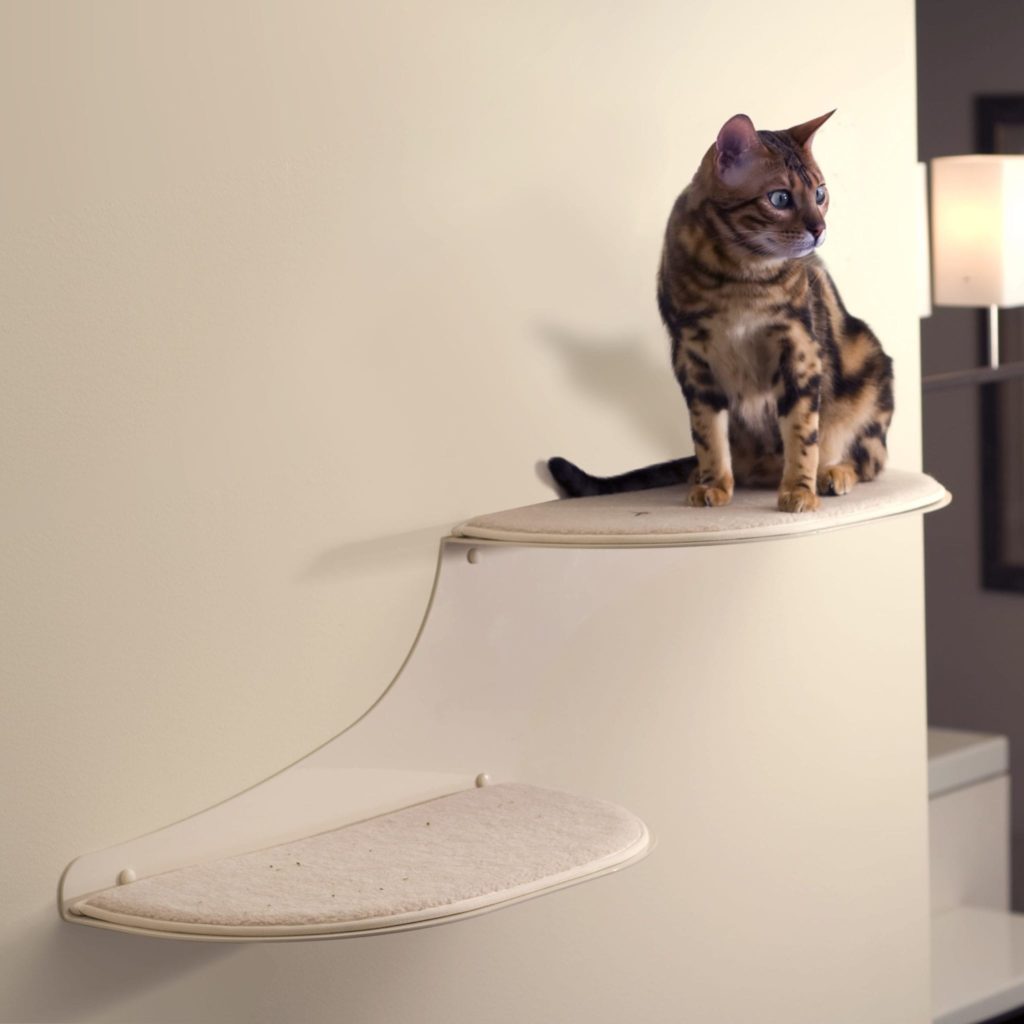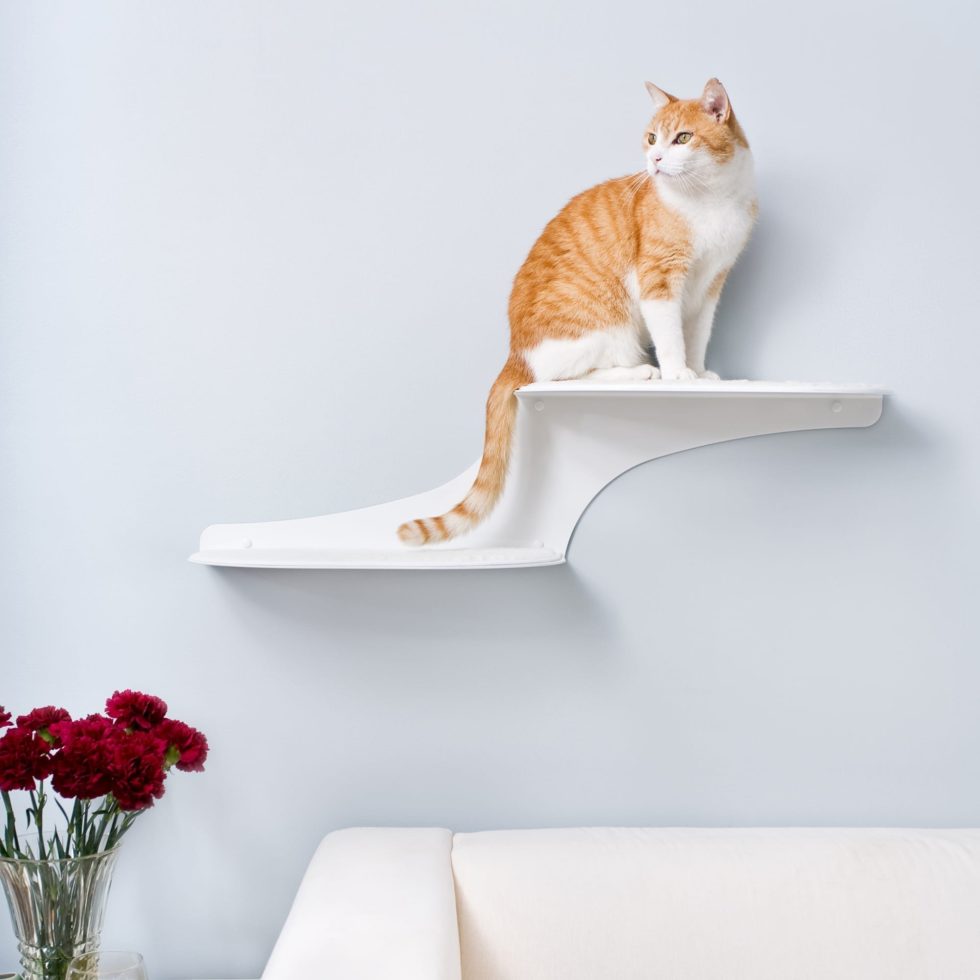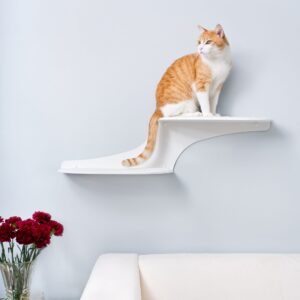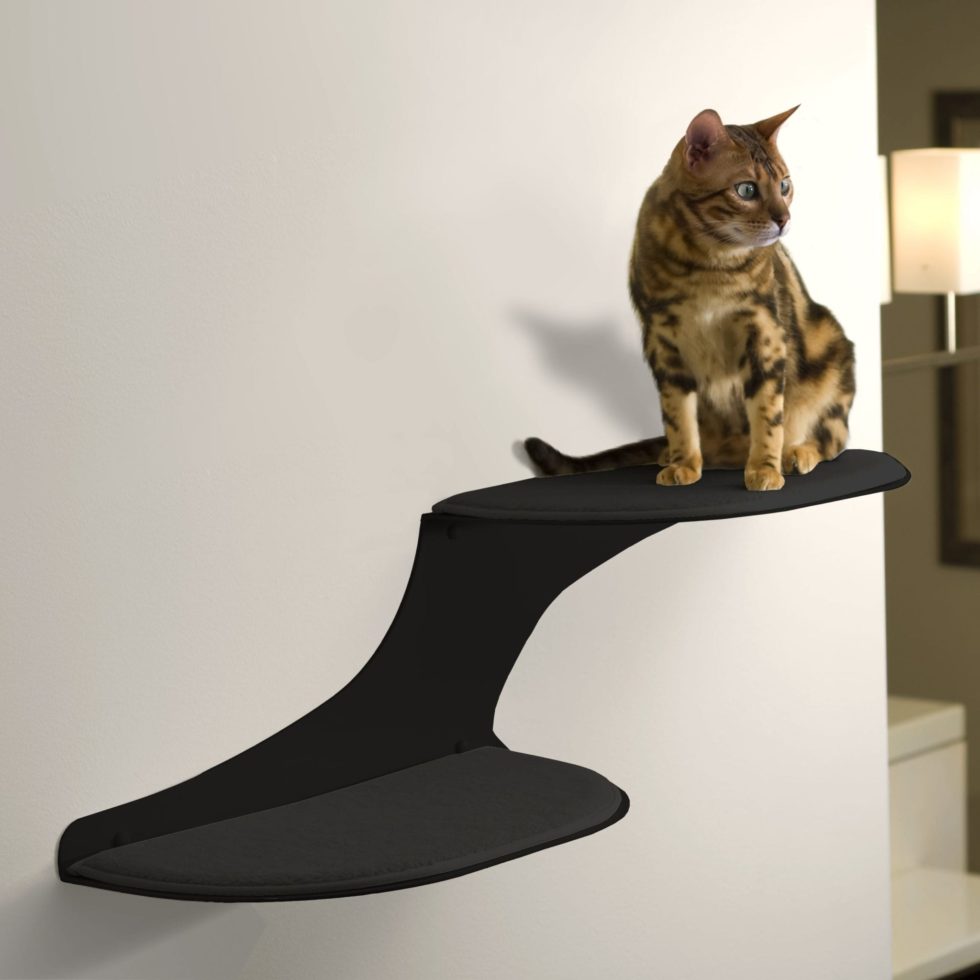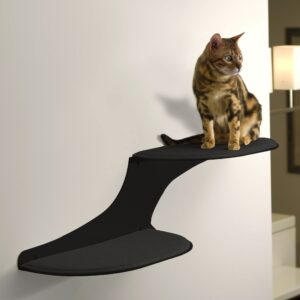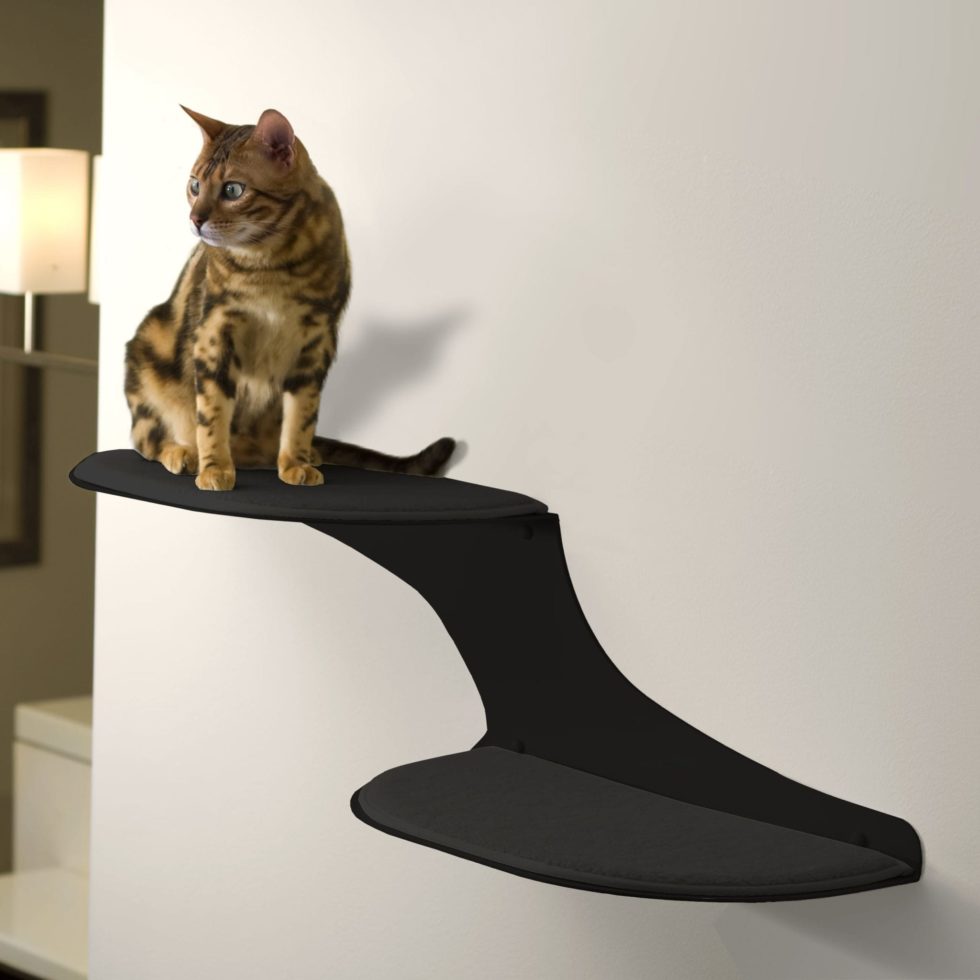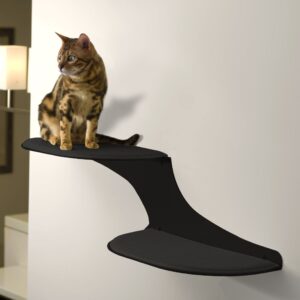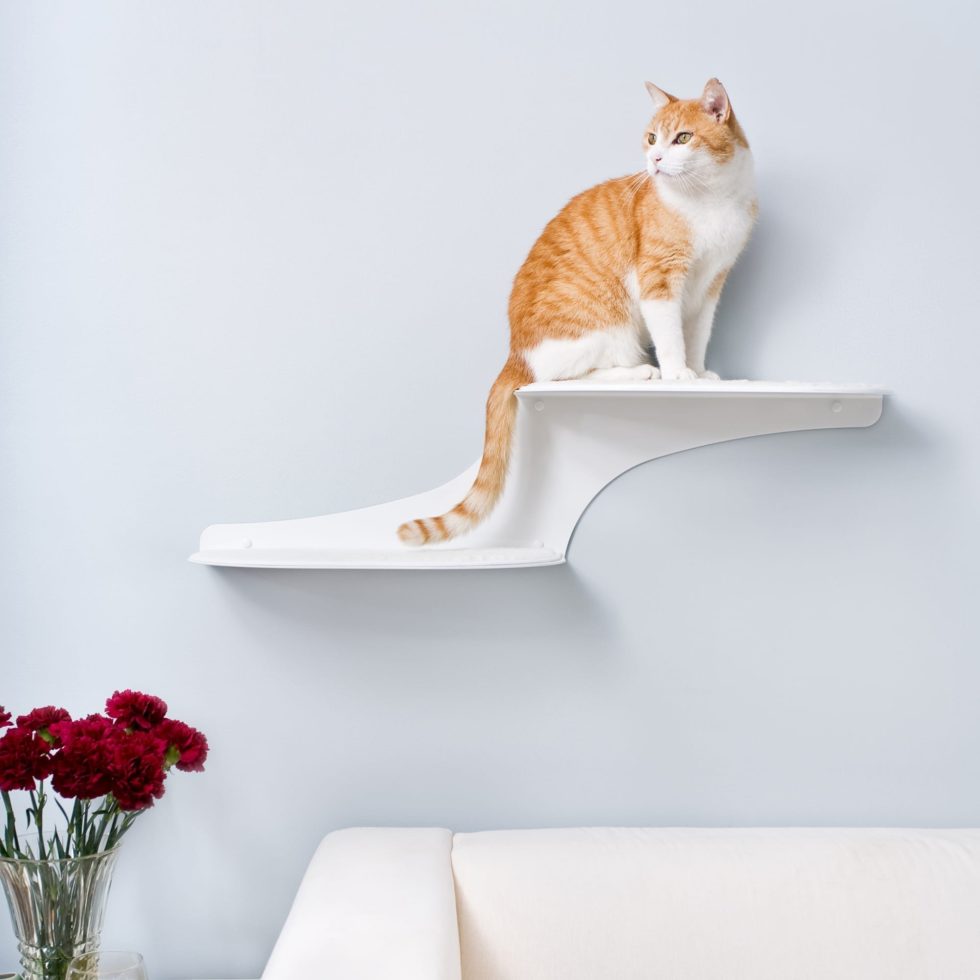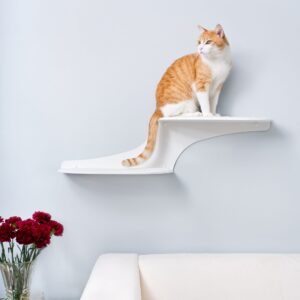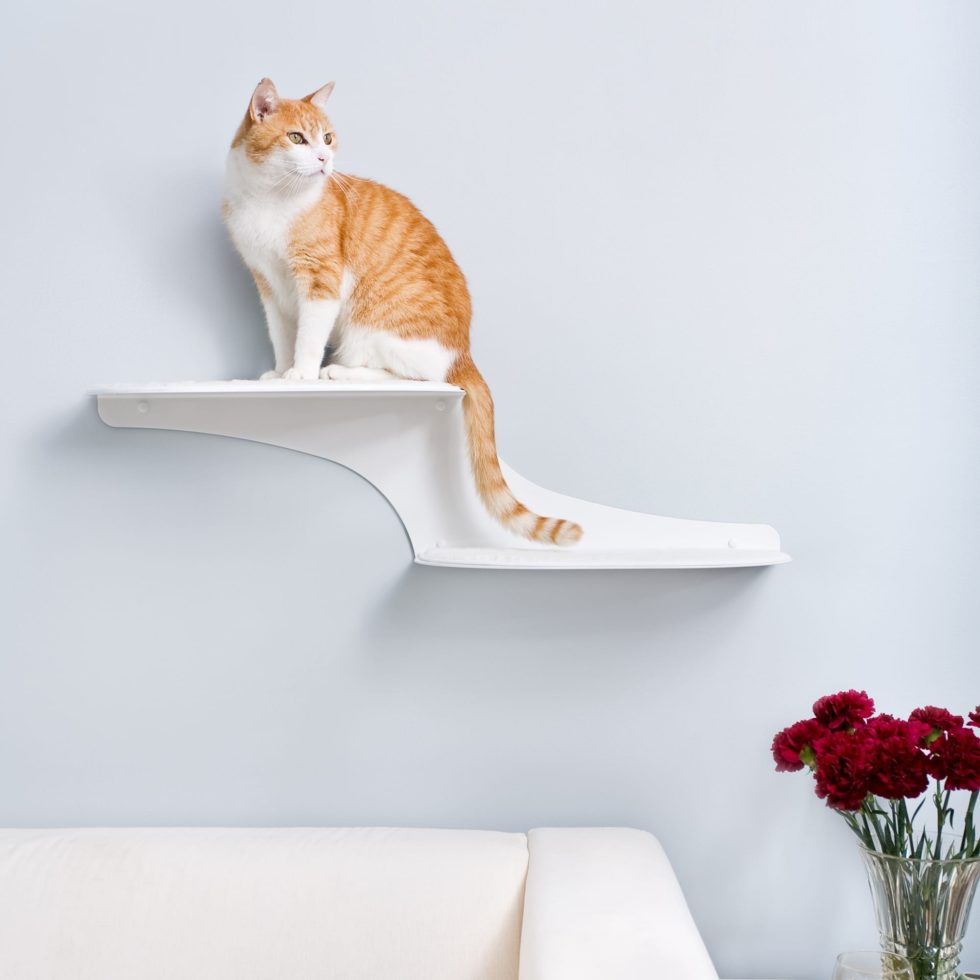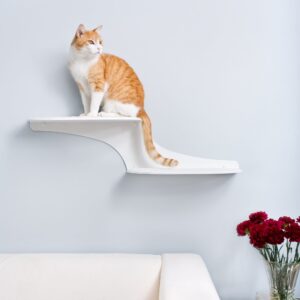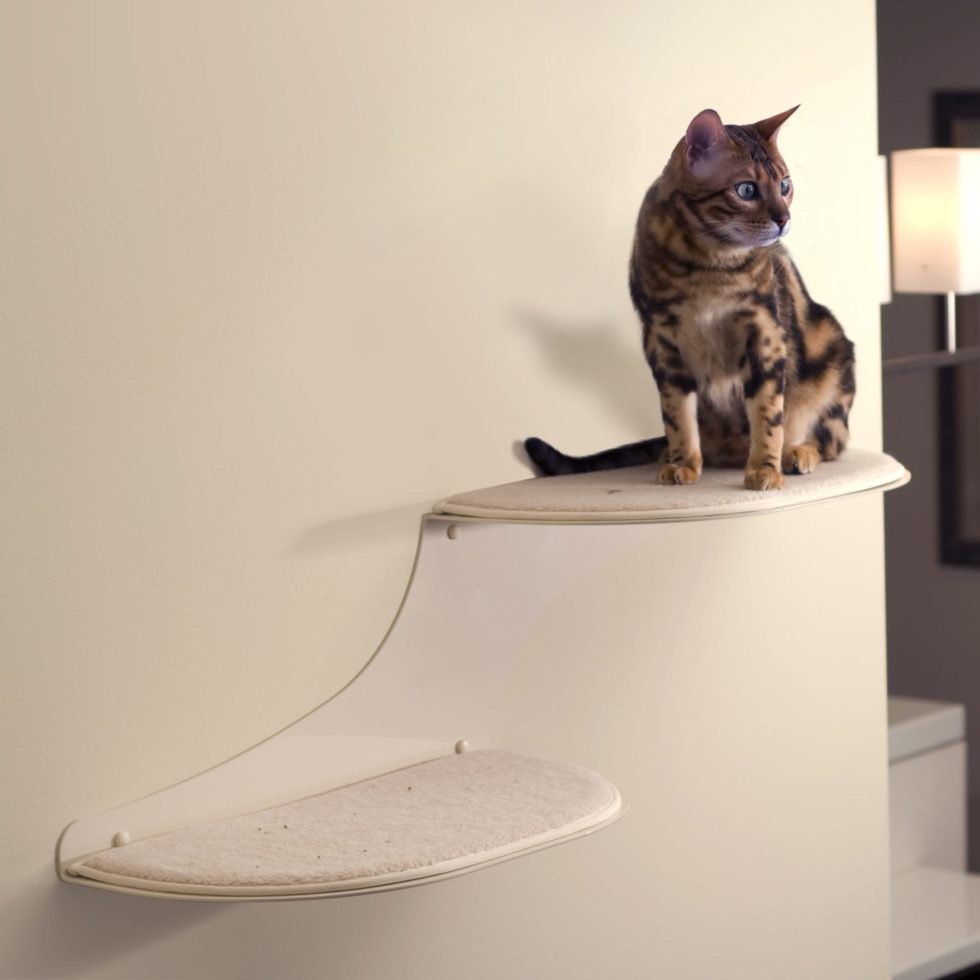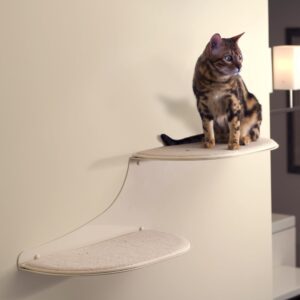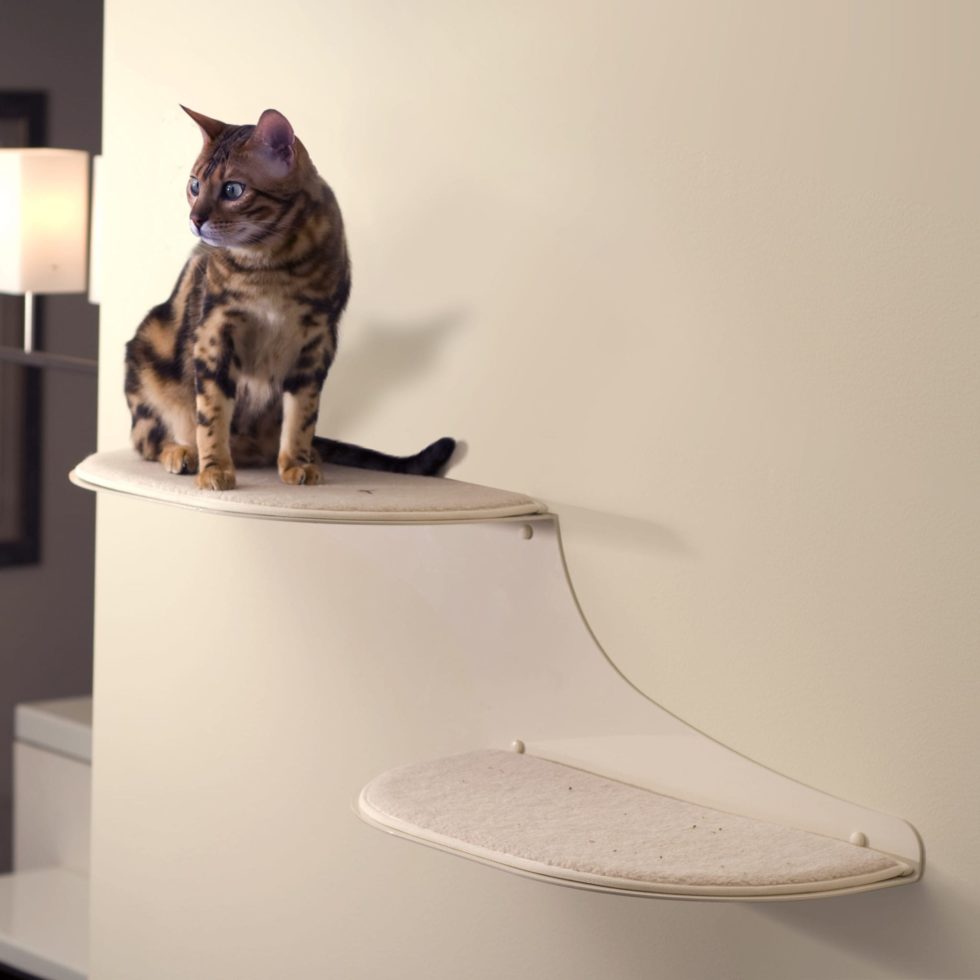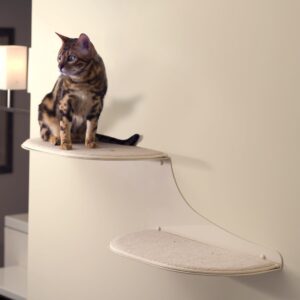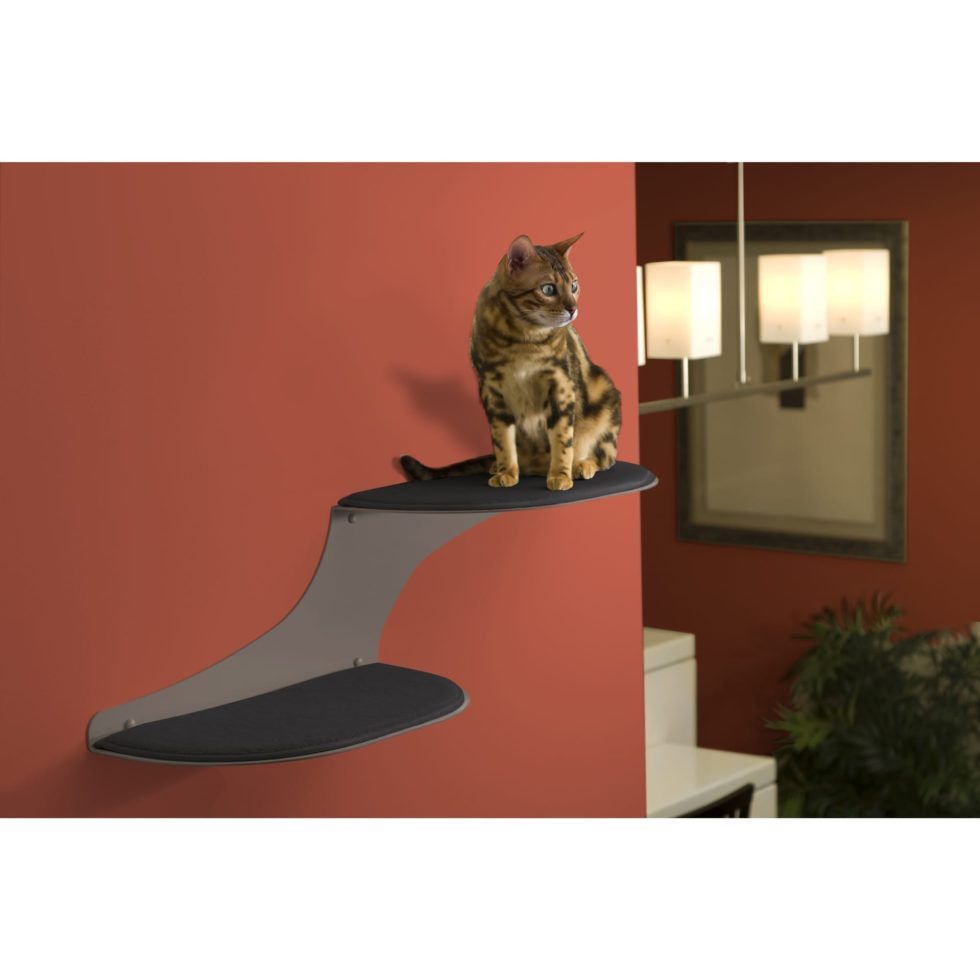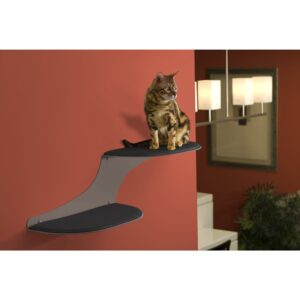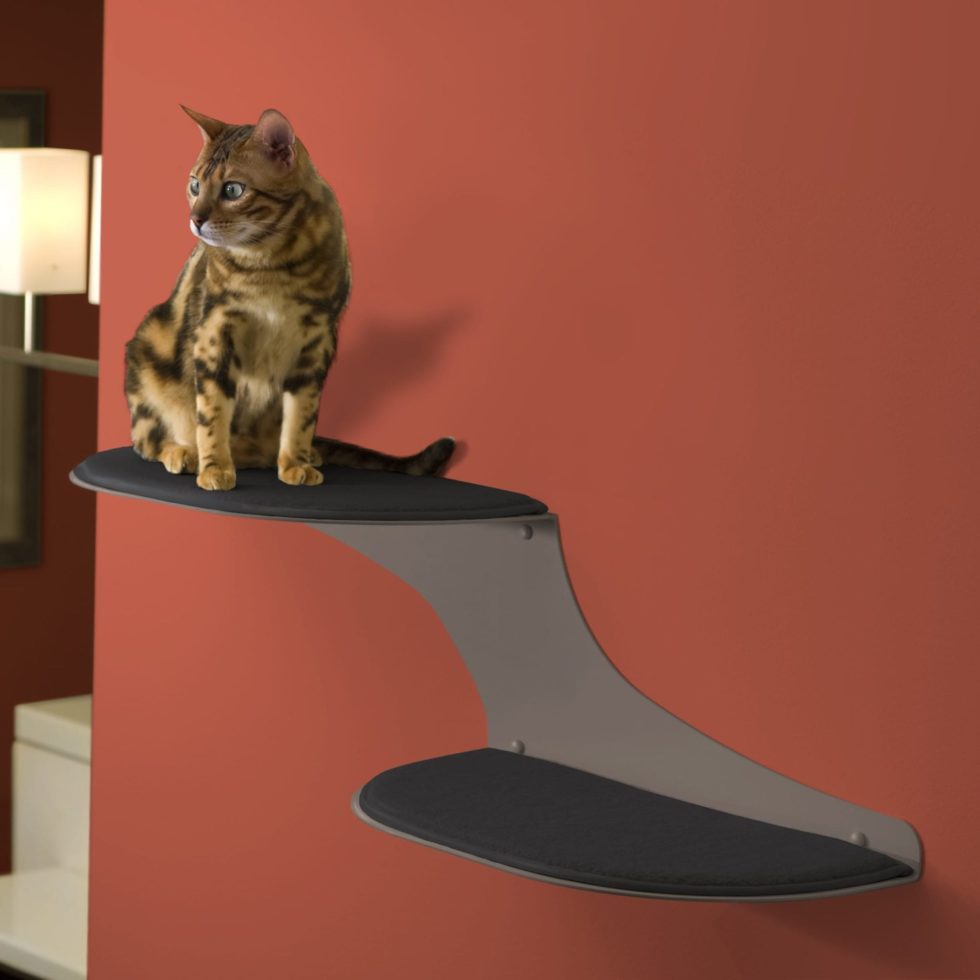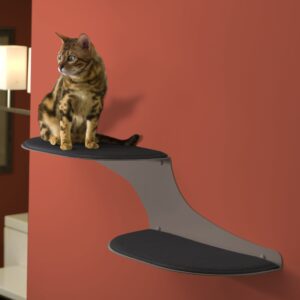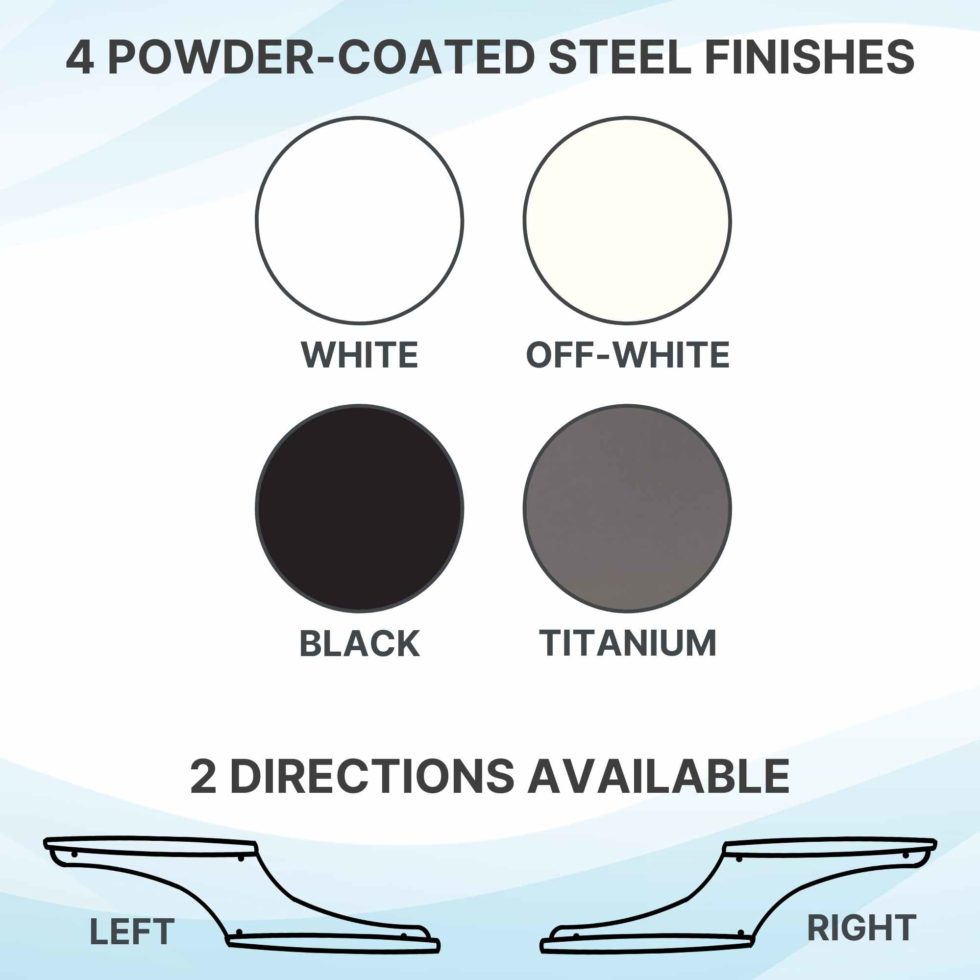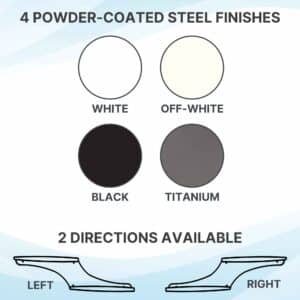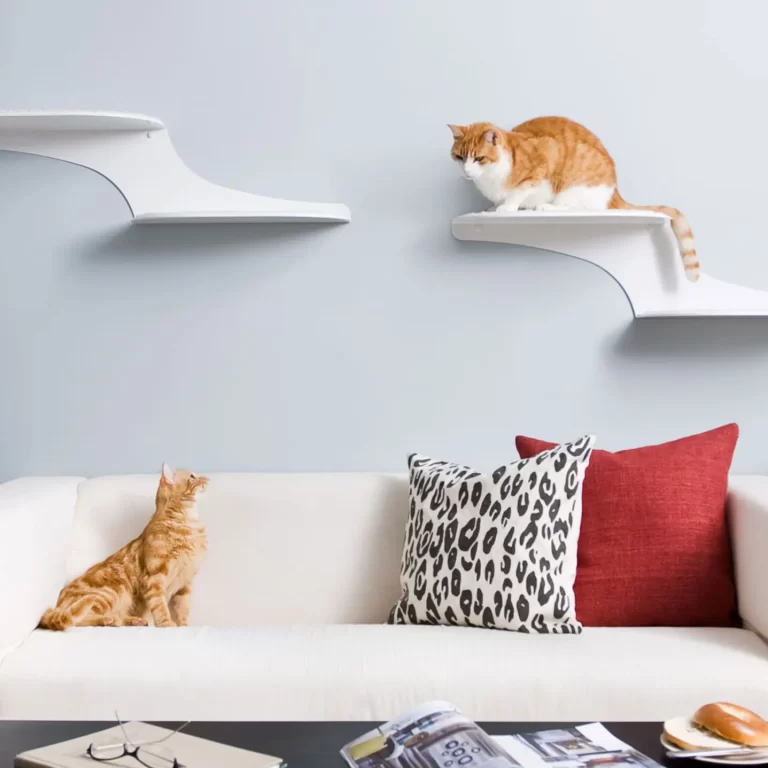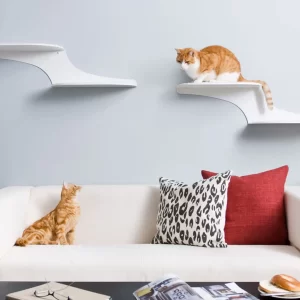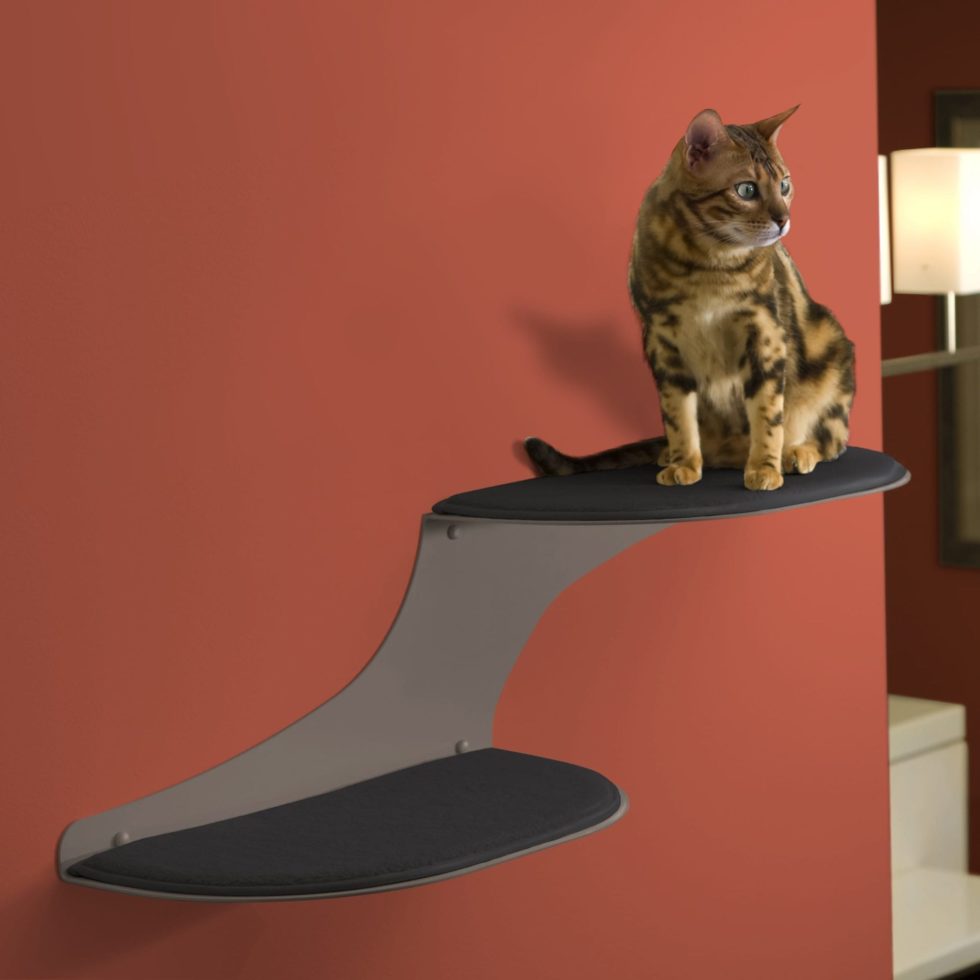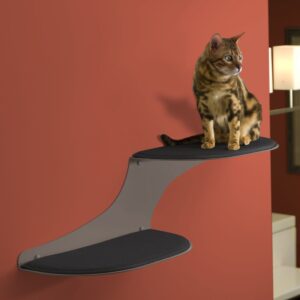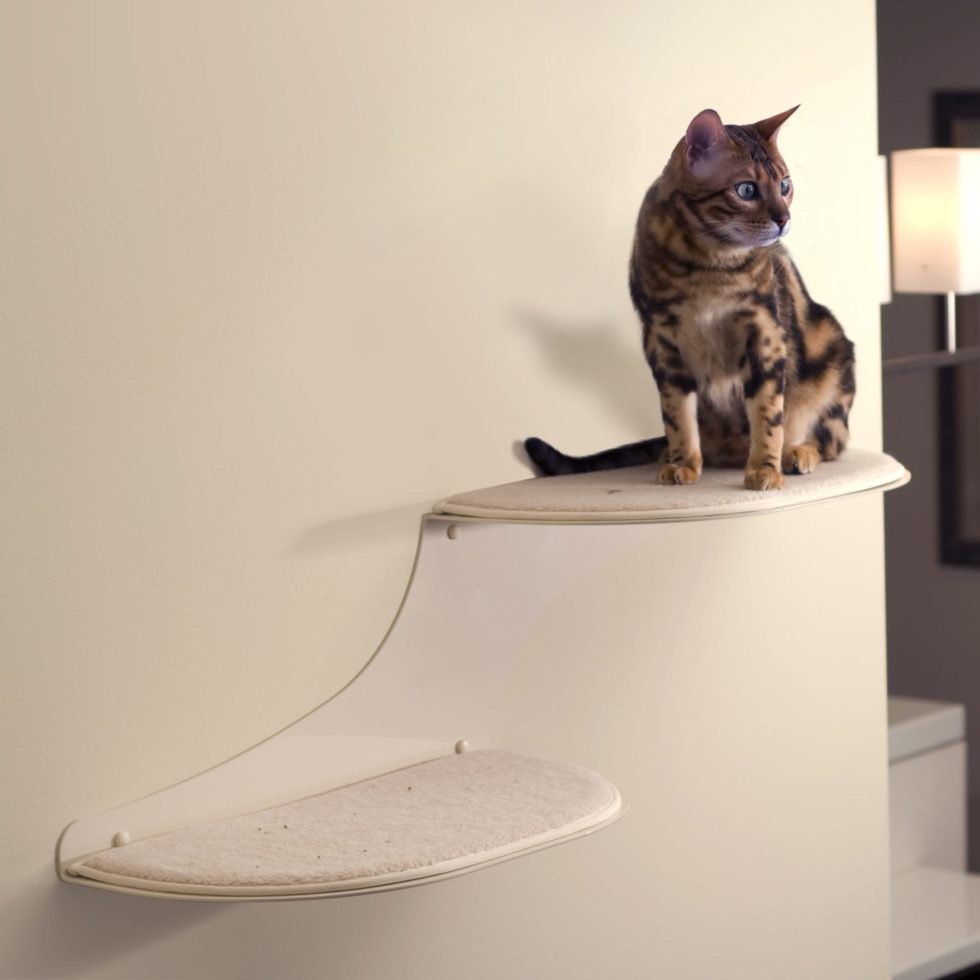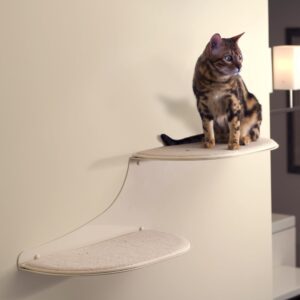 Cat Clouds Cat Shelf
$129.99 – $149.99
or 6 interest free payments as low as $22.00 - $25.00
Why You Will Love it
Sleek metal design matches your home decor

Steel shelves and pads are easy to clean

Pads with magnetic bottom can be replaced

Supports up to 70 lbs
Why Your Cat Will Love it
Two large stepped platforms for lounging

Soft faux sheepskin padding

Turns an empty wall into the purrrfect perch

Multiple shelves to creates cat walk along your wall
Details
Create more floor space while letting your cat lounge on the Cat Clouds Cat Shelves. The robust, durable metal platforms sport comfortable pads with a replaceable magnetic bottom. Give your cat some vertical space that indulges their climbing instincts. Your cat will be a work of art while relaxing in the clouds with these wall mounted cat shelves.
Specifications
Overall size: 38″ w x 10″ d x 10″ h
Platform size: 20″ w x 10″ d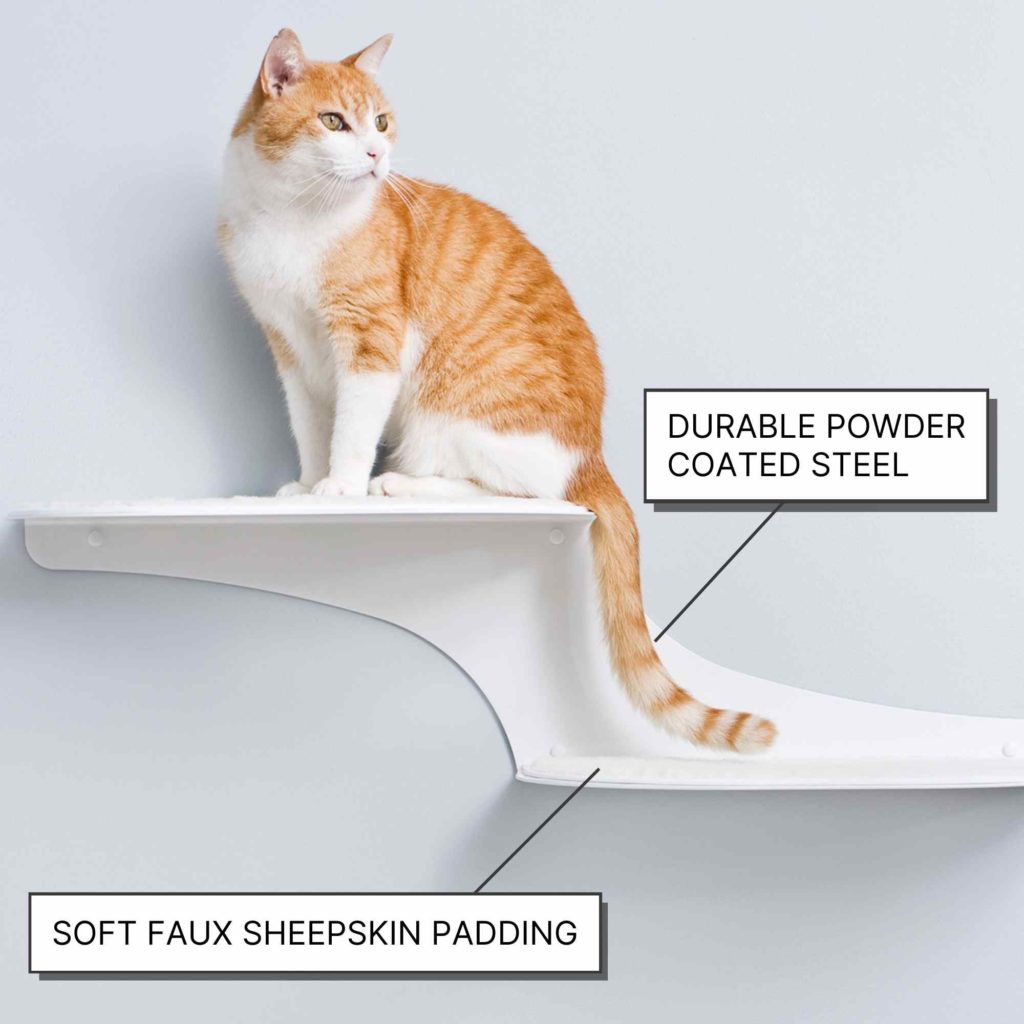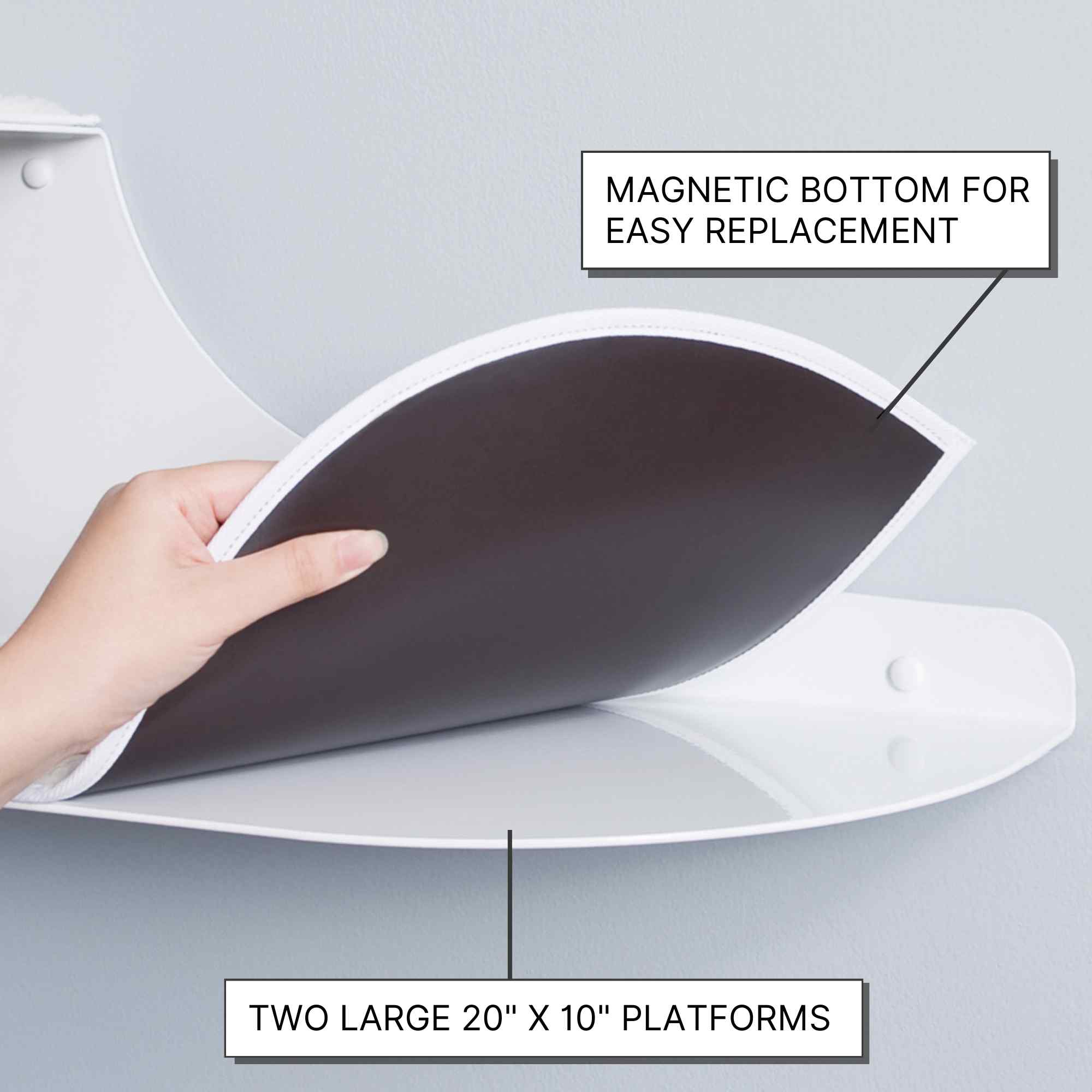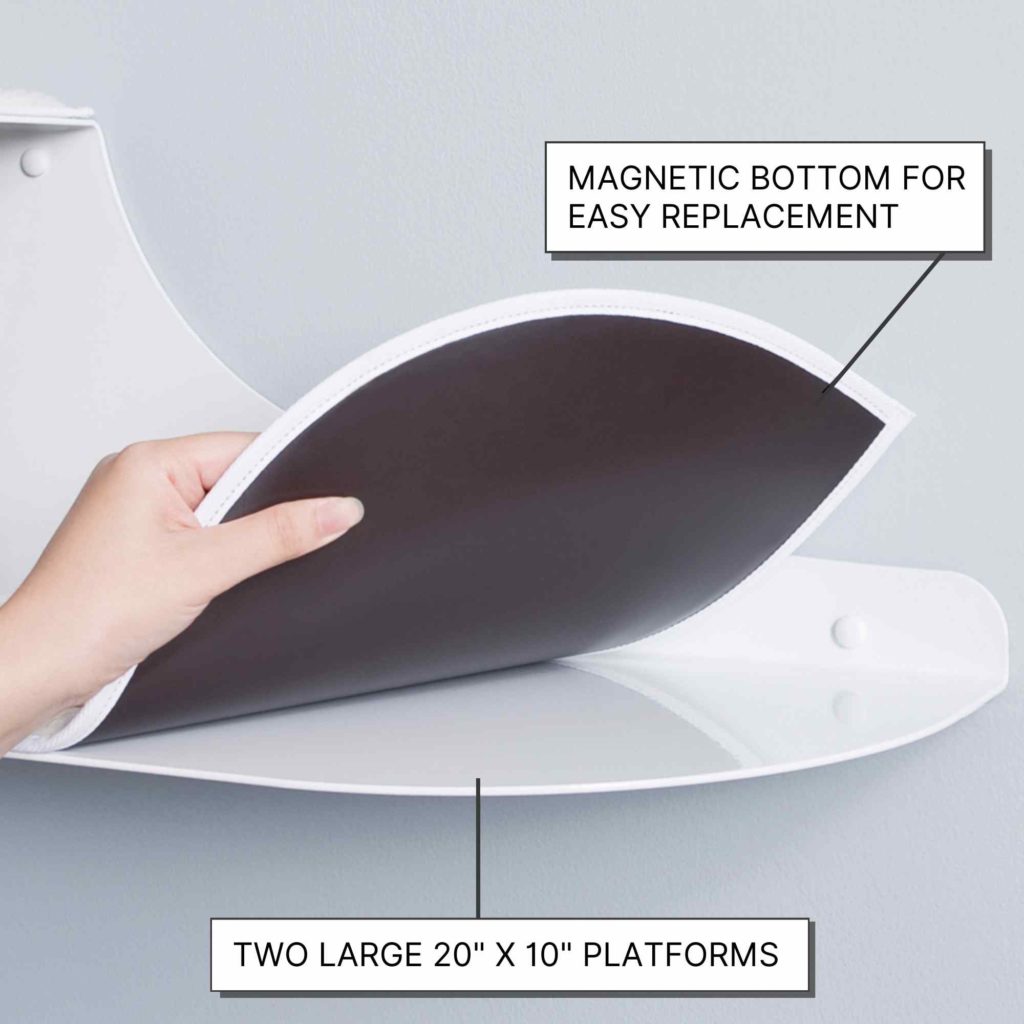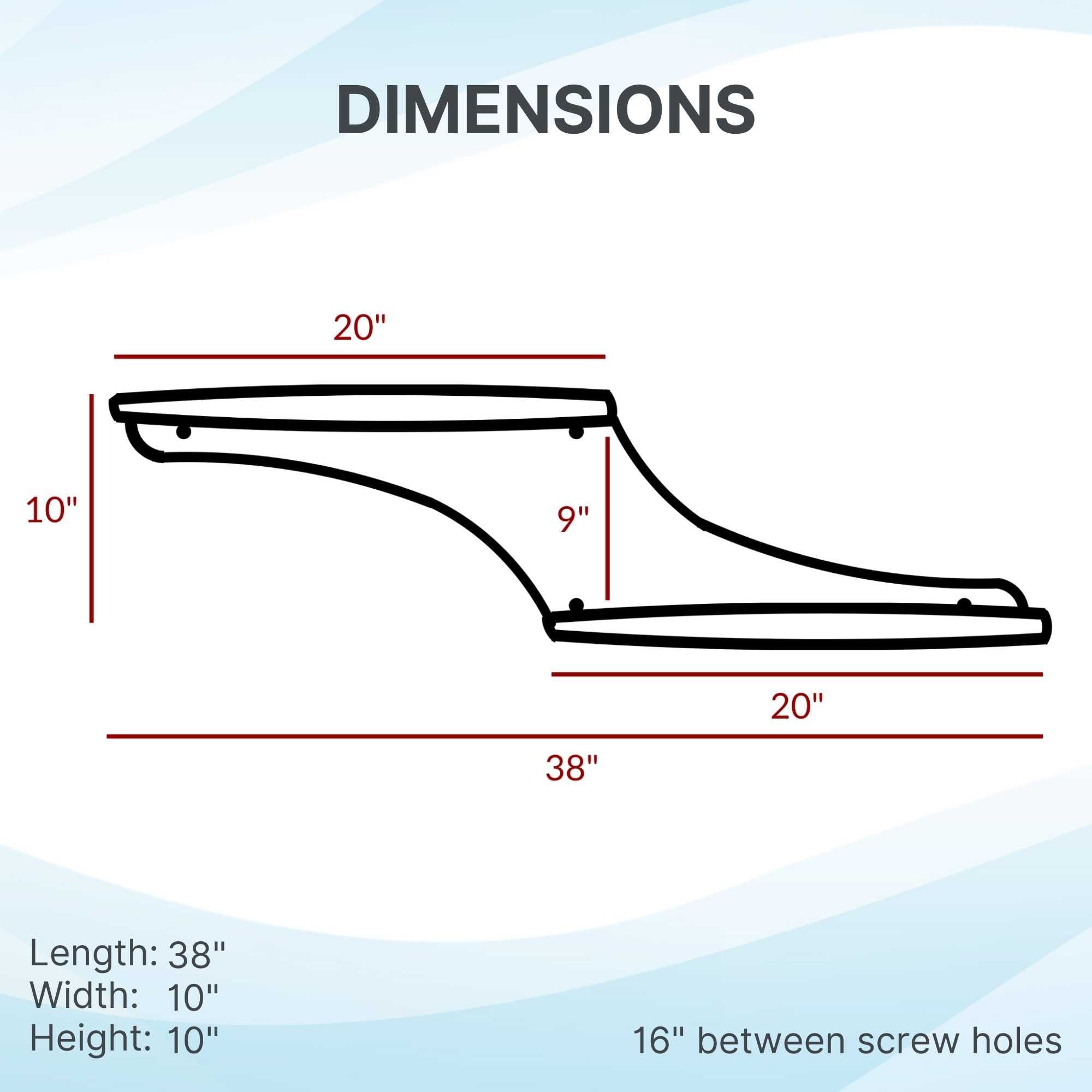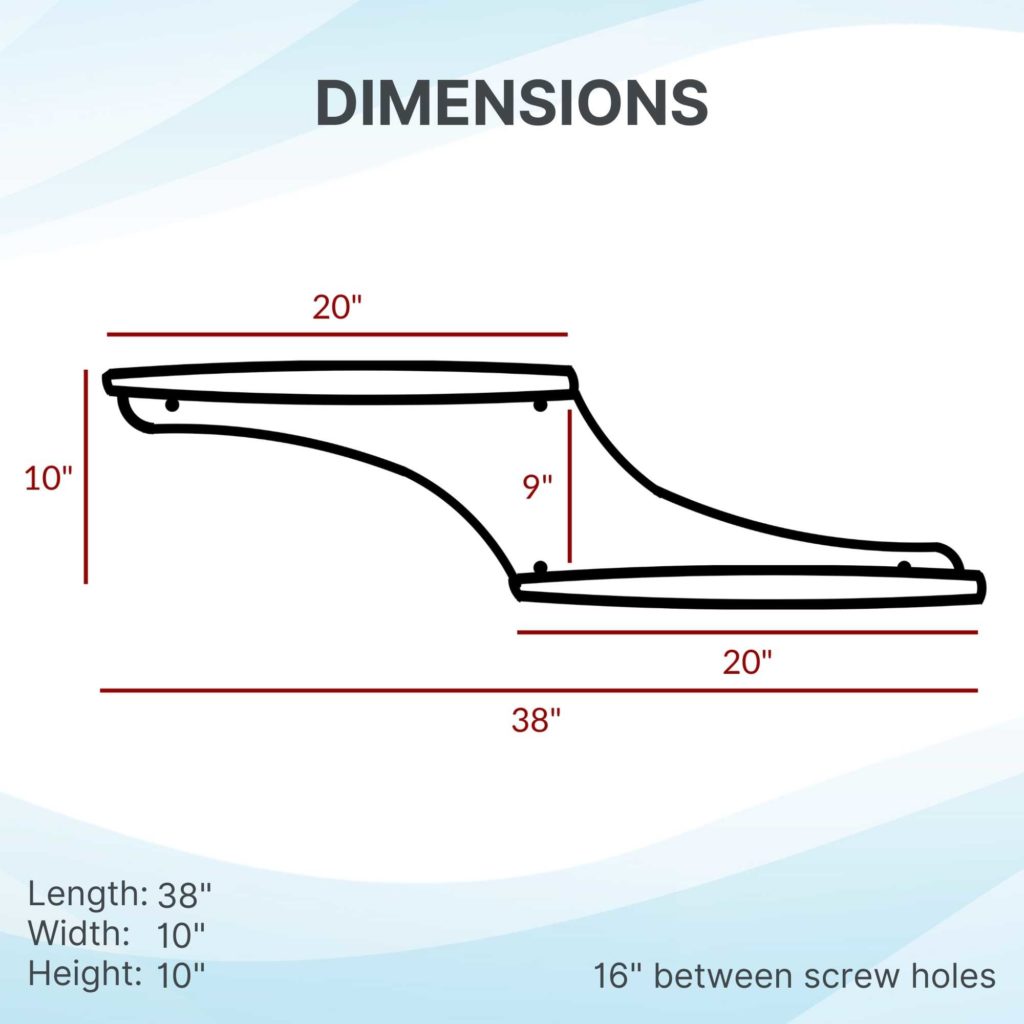 Features
Works with drywall (recommended) or wall beam installation (wall anchors included)
These wall mounted cat shelves can support up to 70 lbs.
There are two large platforms on these cat wall shelves which are each 20″ x 10″
This cat wall furniture features powder-coated steel construction
Made in the USA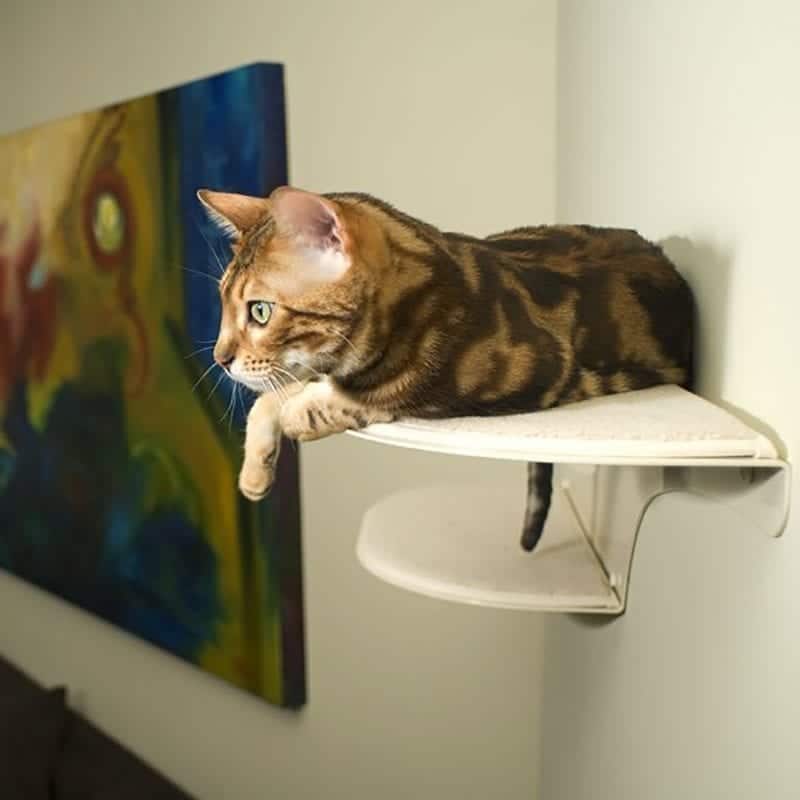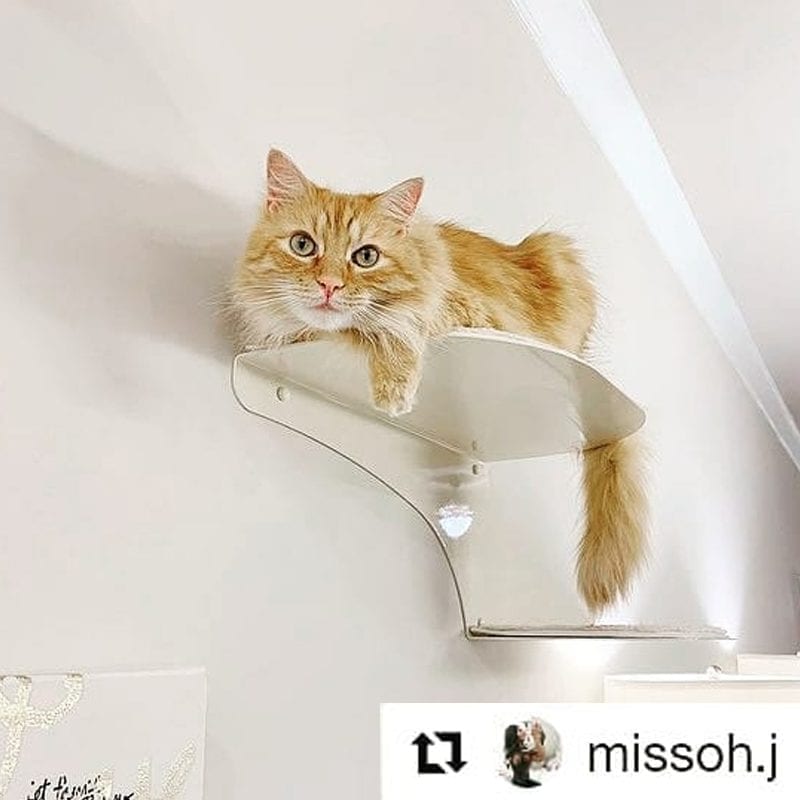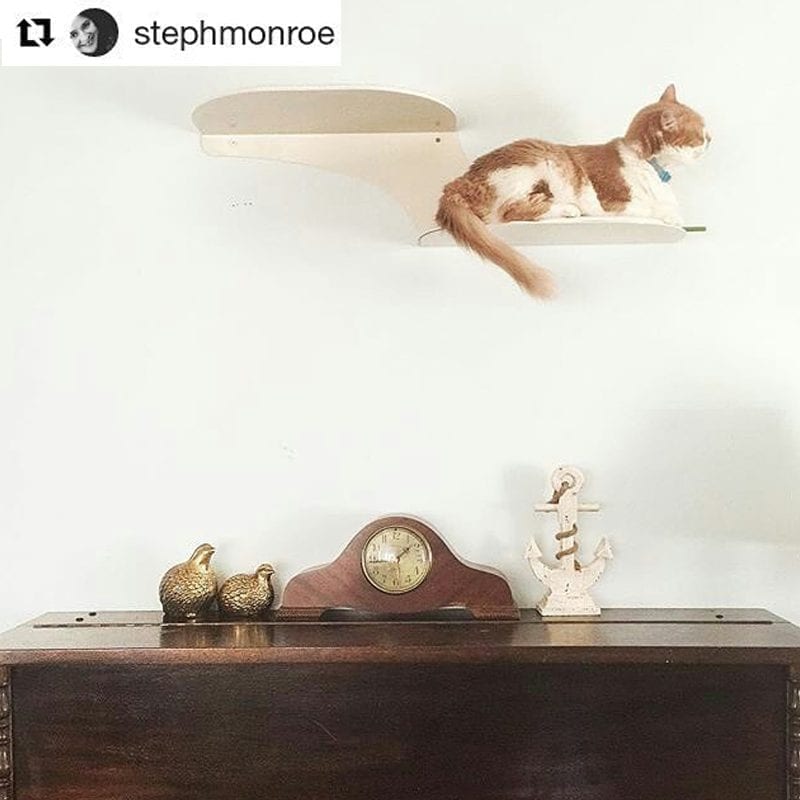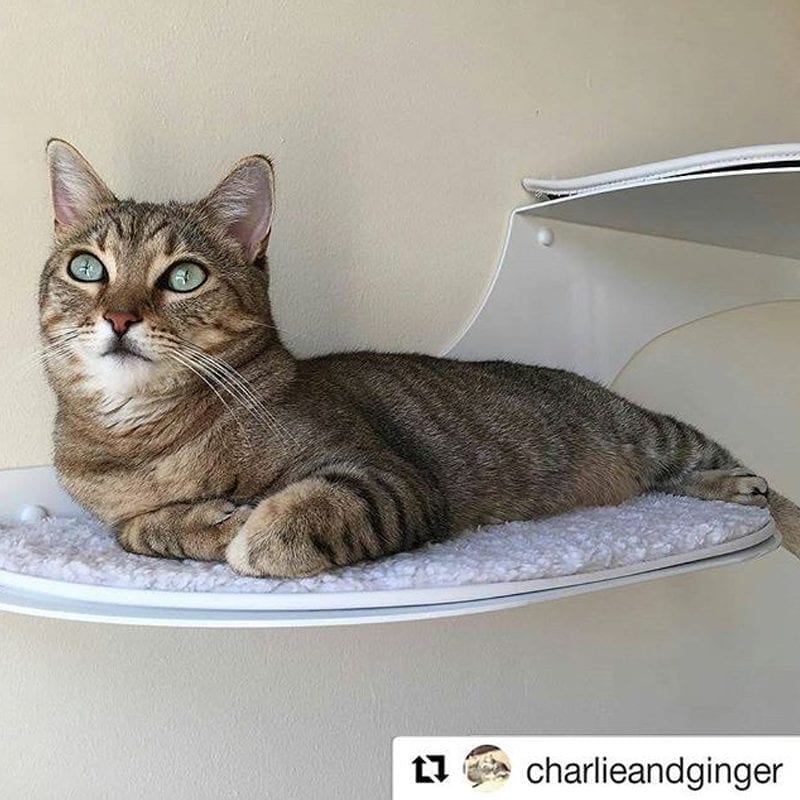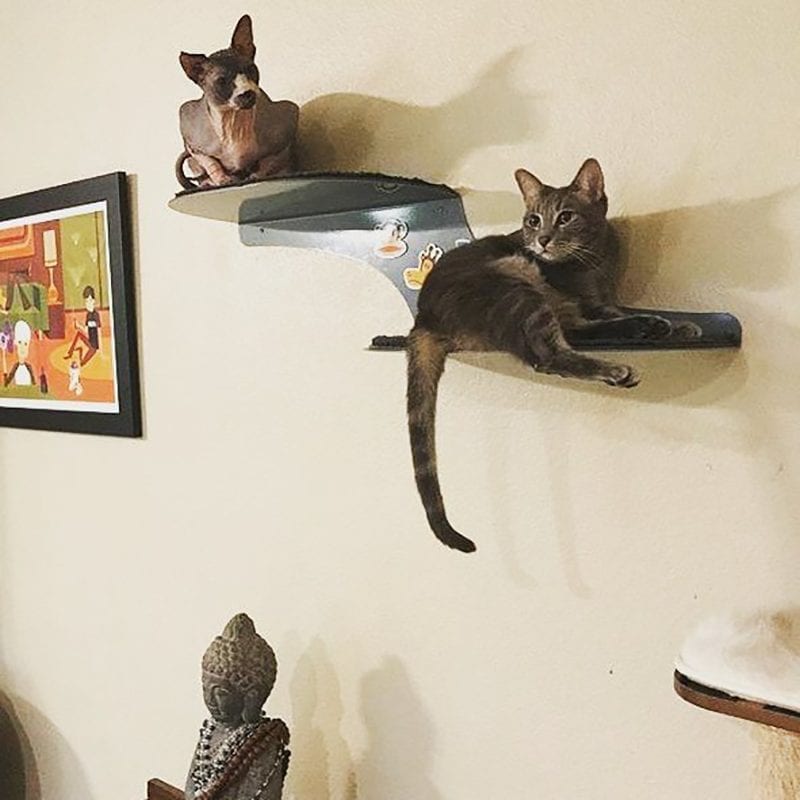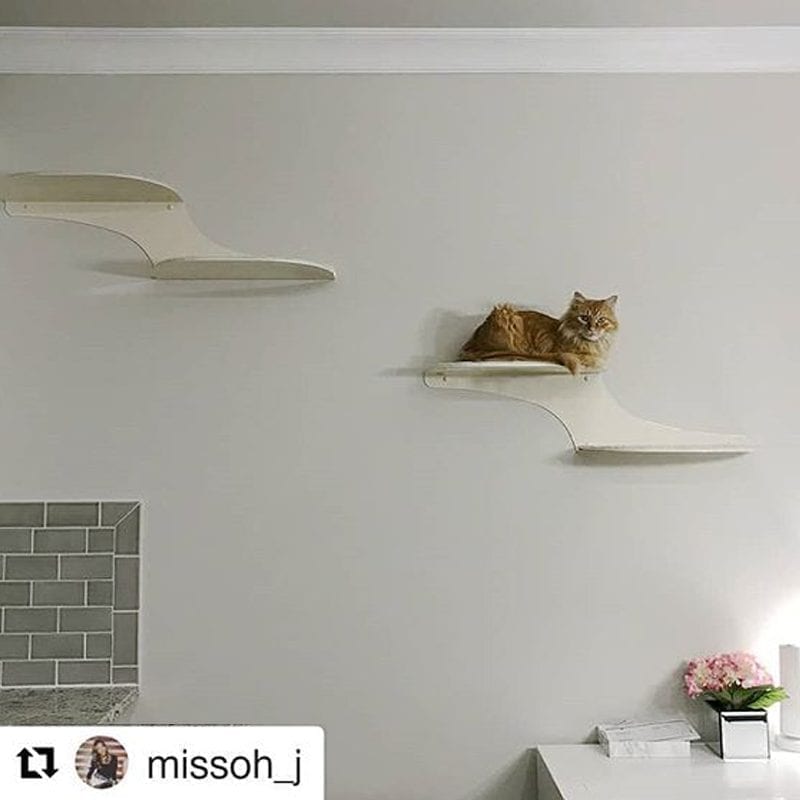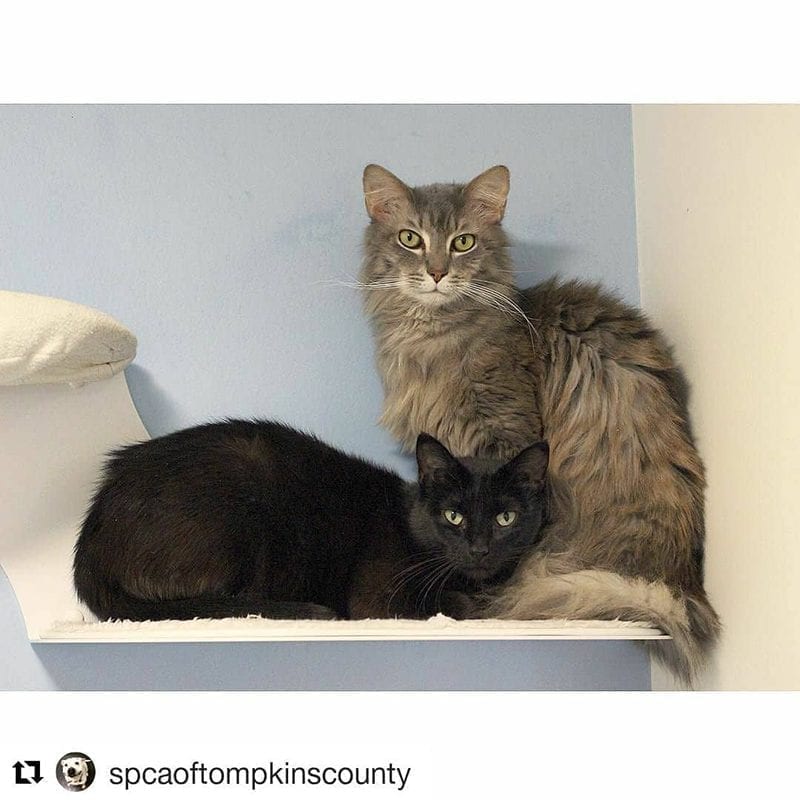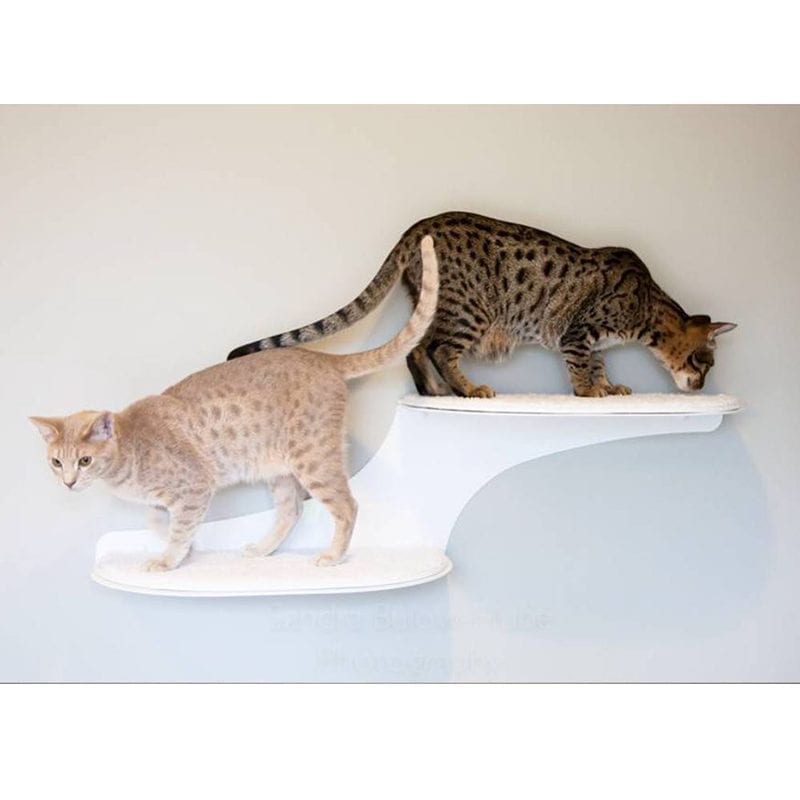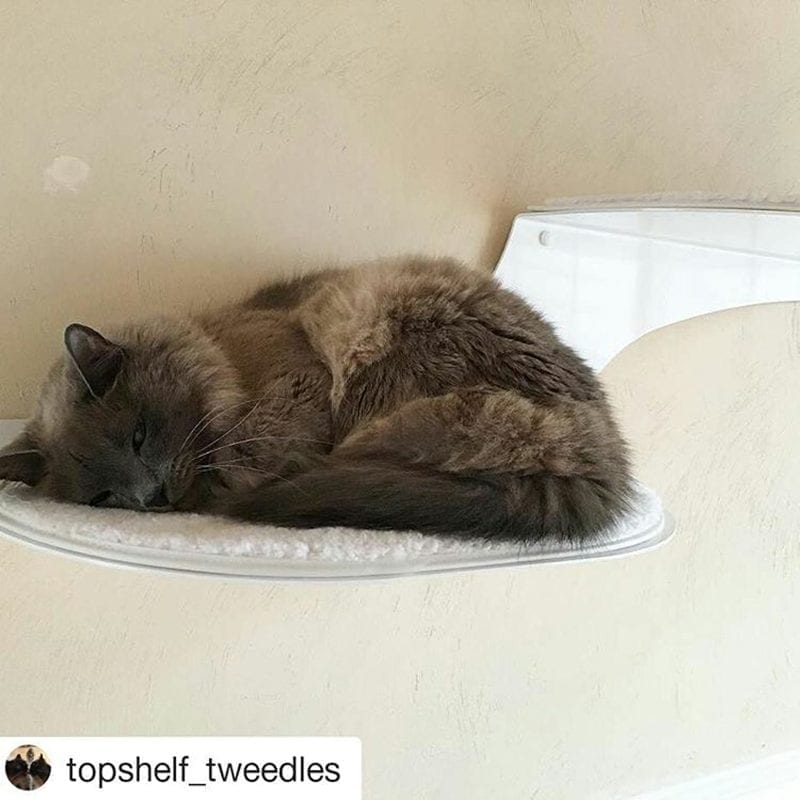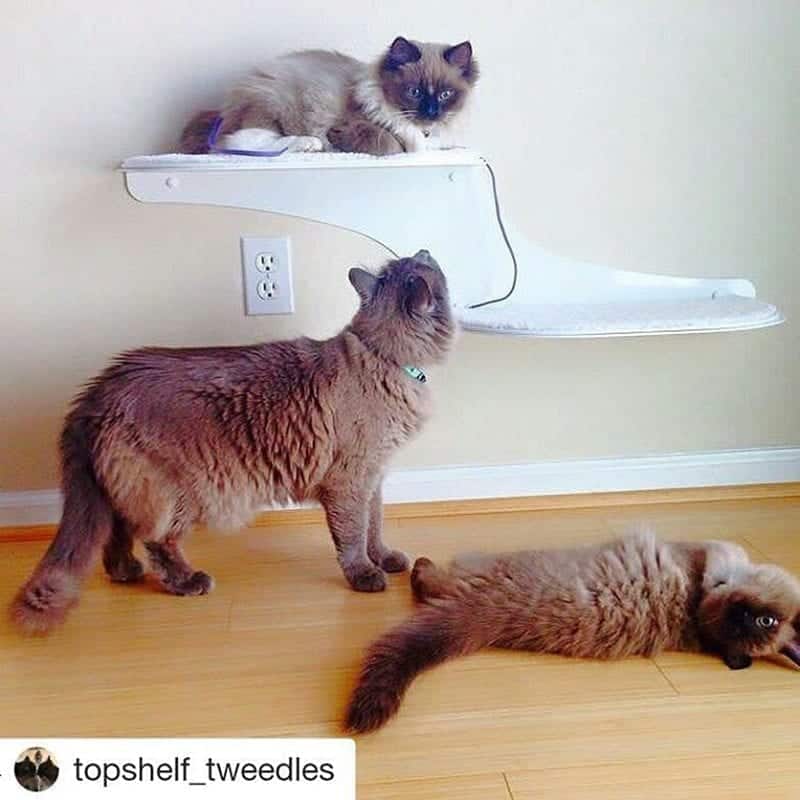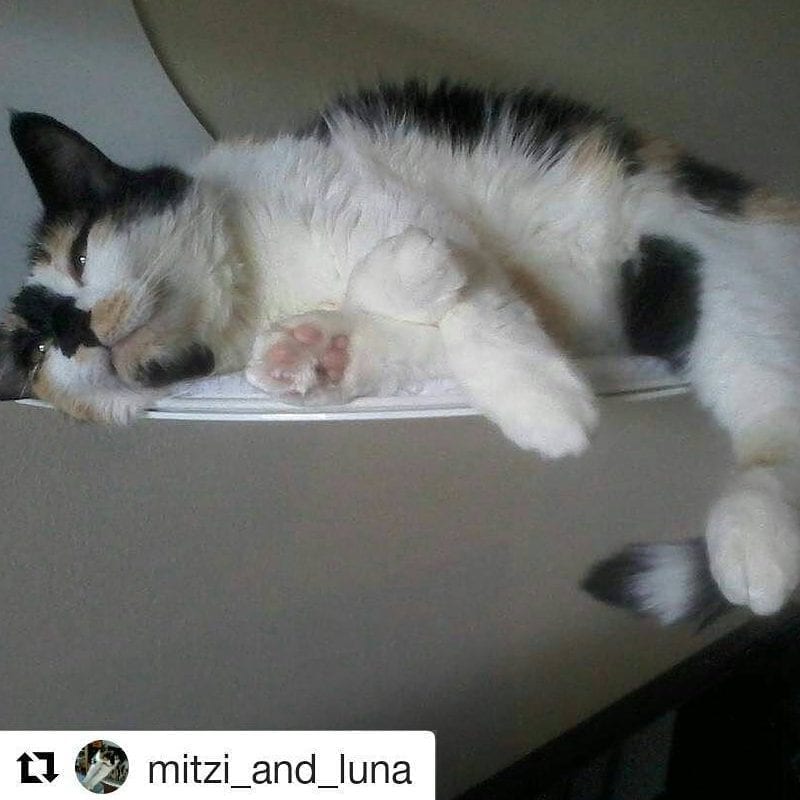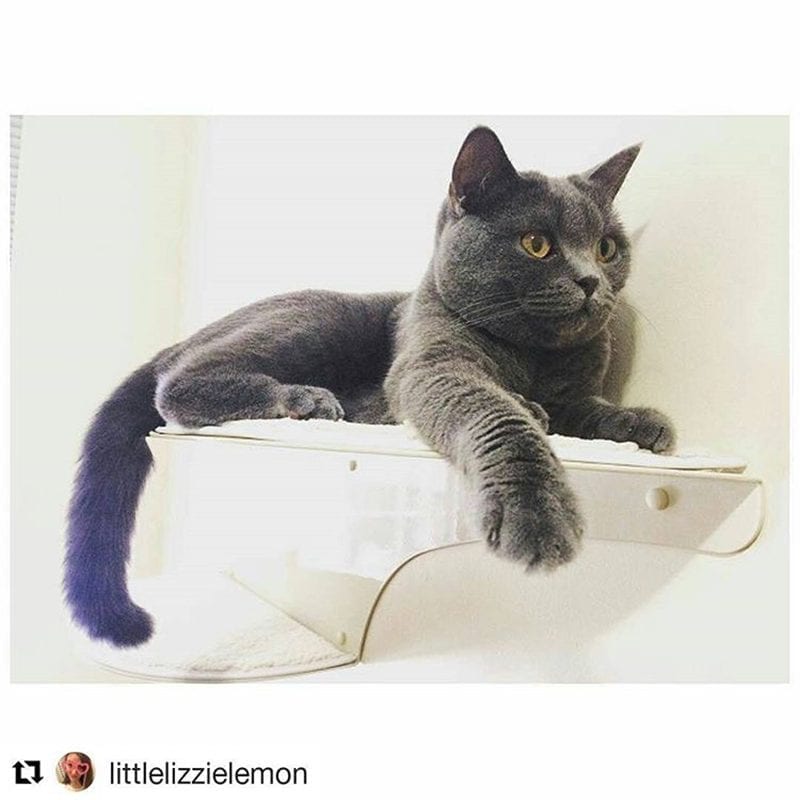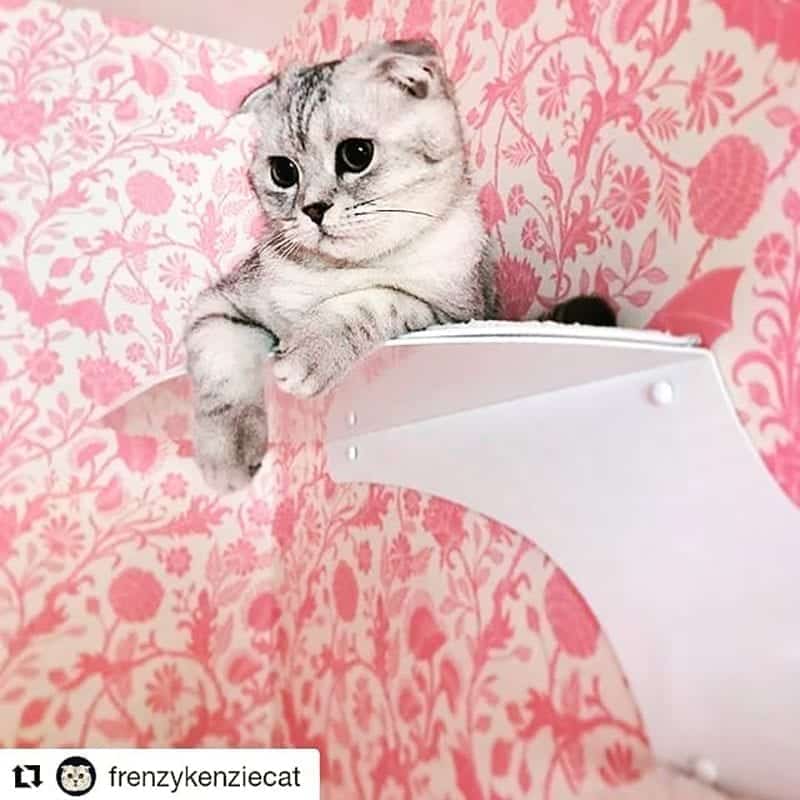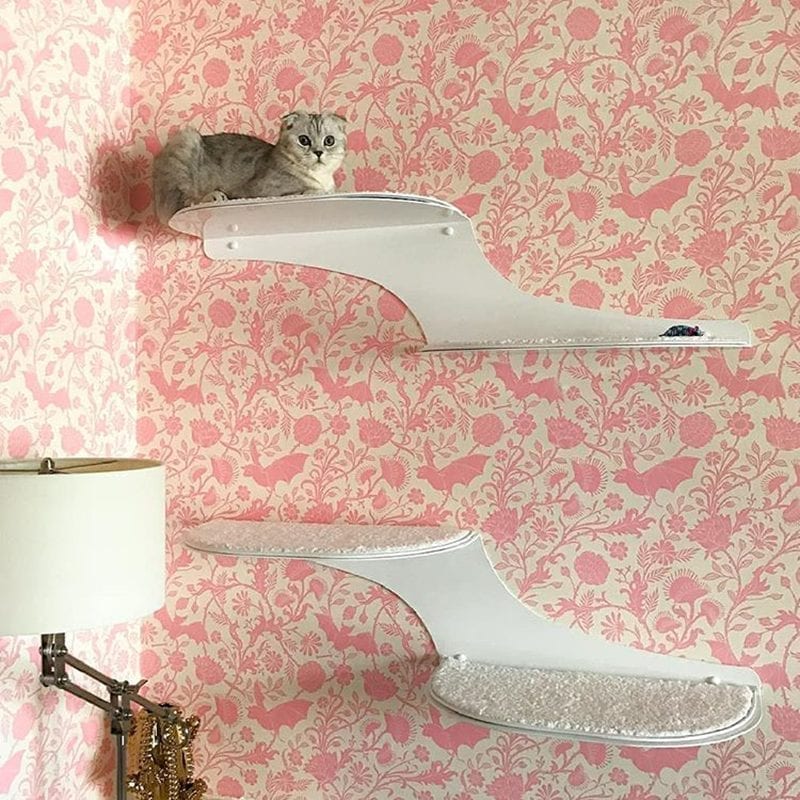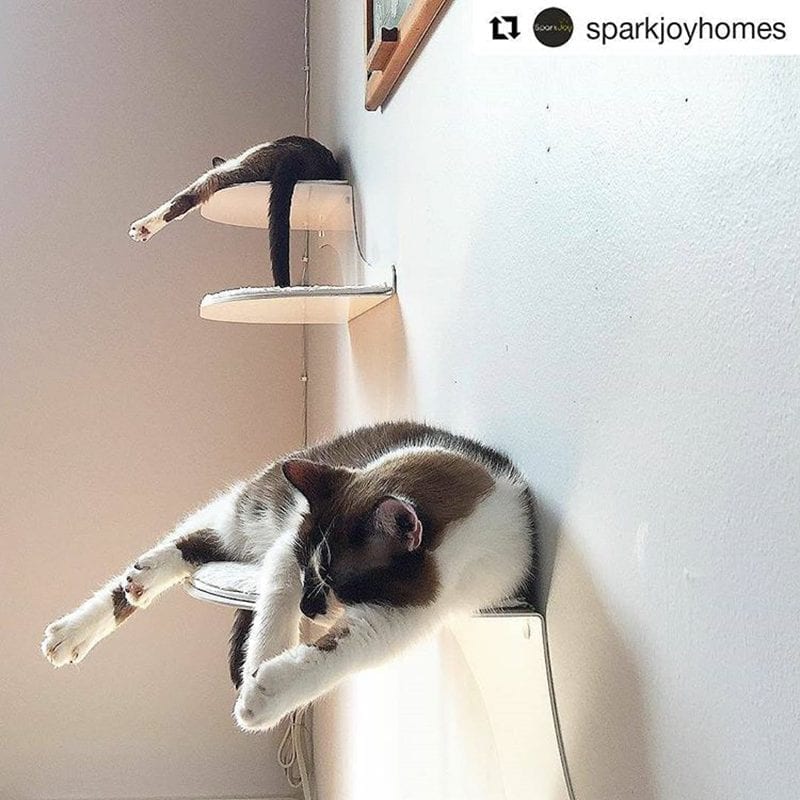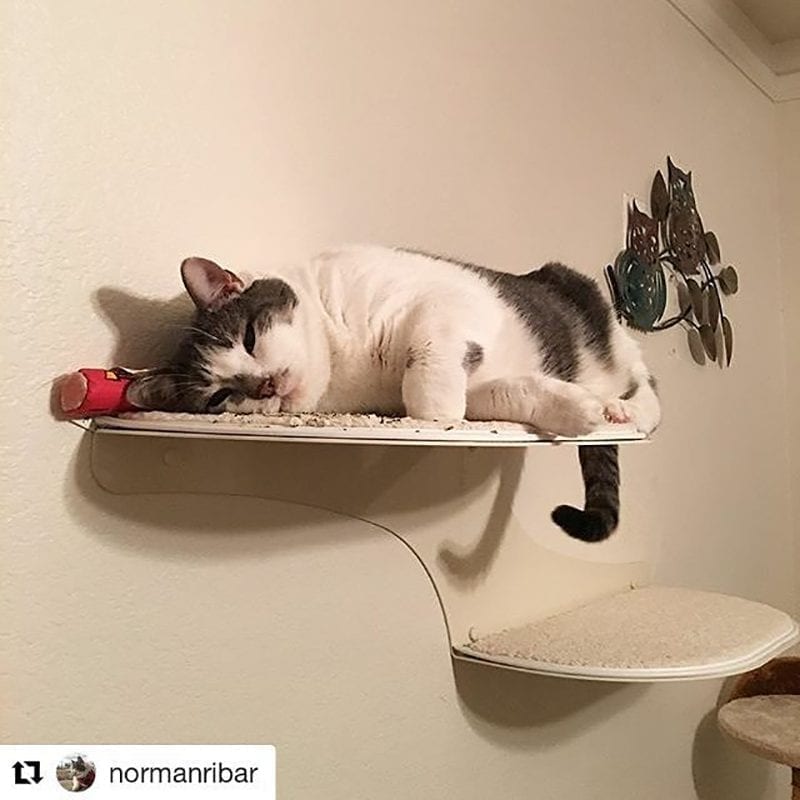 Outstanding product
These kitty shelves are the highest quality, attractive, versatile and oh-so-popular with the revolving door of foster kittens that come through my home. I LOVE that I can clean and sanitize them so easily, and they are so sturdy that I know my kittens are safe. The magnetic pads are removable and replaceable. I am so thrilled I found these! They are worth every penny!
Amazing, Gorgeous, Affordable & Ingenious
Started buying these shelves in 2016 for our cats. As we head into 2022, they still look brand new (except for the pads, you'll need new pads every few years). When guests visit, the clouds are not only great conversations pieces, but also safe perches. The cats have a place to safely hang out while strangers are around. We've hung enough of them on our walls to create a kitty super highway. All three cats put these to good use. Thoroughly used by all our cats, with years and years of future use. Can't wait until they have more white replacement pads in stock, it's about time for a new set.
My cats Love it!
Well made and very sturdy. I have four of these cat shelves and my cats love playing and hanging out on them!
Cat Cloud - a favorite!
Our Russian Blue cat absolutely loves her clouds!!! I wish I could add a photo!! It was easy to mount and is sturdy!!
Ok but very heavy. I love the fact that the cat pads are magnetic and can be taken off and put back on. However, it is very hard to mount as it is very heavy.
Frequently Asked Questions
Are your cat wall shelves sturdy?
Yes, our wall mounted cat shelves are specifically designed to hold the weight of even the largest cats. While not required, it is strongly recommended to screw the shelves into wall studs for extra security.
Is your cat wall furniture easy to install?
Our modern cat wall shelves come with everything you'll need to hang them. From the screws to the screwdriver, it's all there. Although, you will need a drill if you choose to screw into wall studs which is not included. Hanging our cat shelves can be done by one person and shouldn't take long. The hardest part is deciding where to hang them!
Can these cat wall shelves be cleaned?
Yes, these steel cat wall shelves can be easily wiped down with a little soap and water or a pet-friendly cleaning spray. The padding can be spot cleaned or we also offer replacement pads. We sell replacement parts for all of the wearable parts on our cat furniture.
How can I get my cat to use cat wall furniture?
At first, your cats may not realize these floating cat shelves are for them! If they don't notice them at first, you can put some catnip on them and then place your cats on them. You can also place treats on the shelves and lure them over. You'll want to place these cat shelves near a cat tree or create a catwalk with multiple shelves so that your cat can easily jump up to them. Once your cats use these wall mounted cat shelves once, they won't forget they're there
What do I do if my cat doesn't use the cat shelves?
We recommend giving your cat a few weeks to get accustomed to any new cat furniture. Anything new is going to smell strange to them at first. It can help to rub the cat furniture with a piece of fabric with you or your cat's scent on it. Luring your cat onto the cat furniture with treats or catnip is always a good option. We also recommend using toys to encourage playtime on the furniture. If none of this works, we do offer a 60 day "finicky cat" return policy. Please contact customer service for more information.
How much do these steel cat wall shelves weigh?
The Cat Clouds Cat Shelf is a sturdy steel cat shelf that weighs 15 lbs.
Super Fast Shipping
Free shipping on all orders over $60. In stock orders normally ship within 1 business day. The average delivery time is 2-5 days.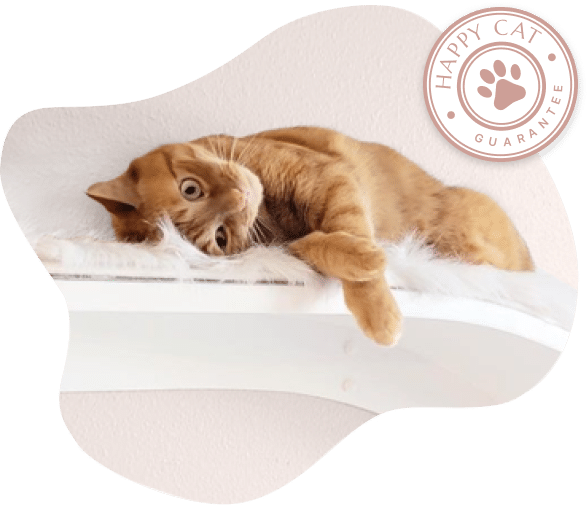 Happy Cat Guarantee
For cat lovers unsure if their cat will take to our products, we offer a 60-day trial. The trial starts from the day the package is delivered. Some cats need a few weeks to get comfortable with new furniture. Try catnip or treats to help encourage them.
Read More
Why The Refined Feline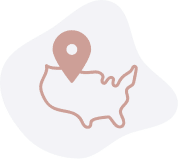 USA Support Team
Call, chat or email to reach our support team based in the United States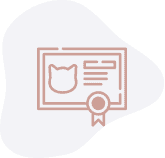 Quality Materials
Our products are made from high quality, cat friendly materials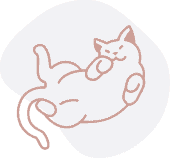 Happy Cat Guarantee
Worried about your cat's finicky taste? We offer a 60 day return policy