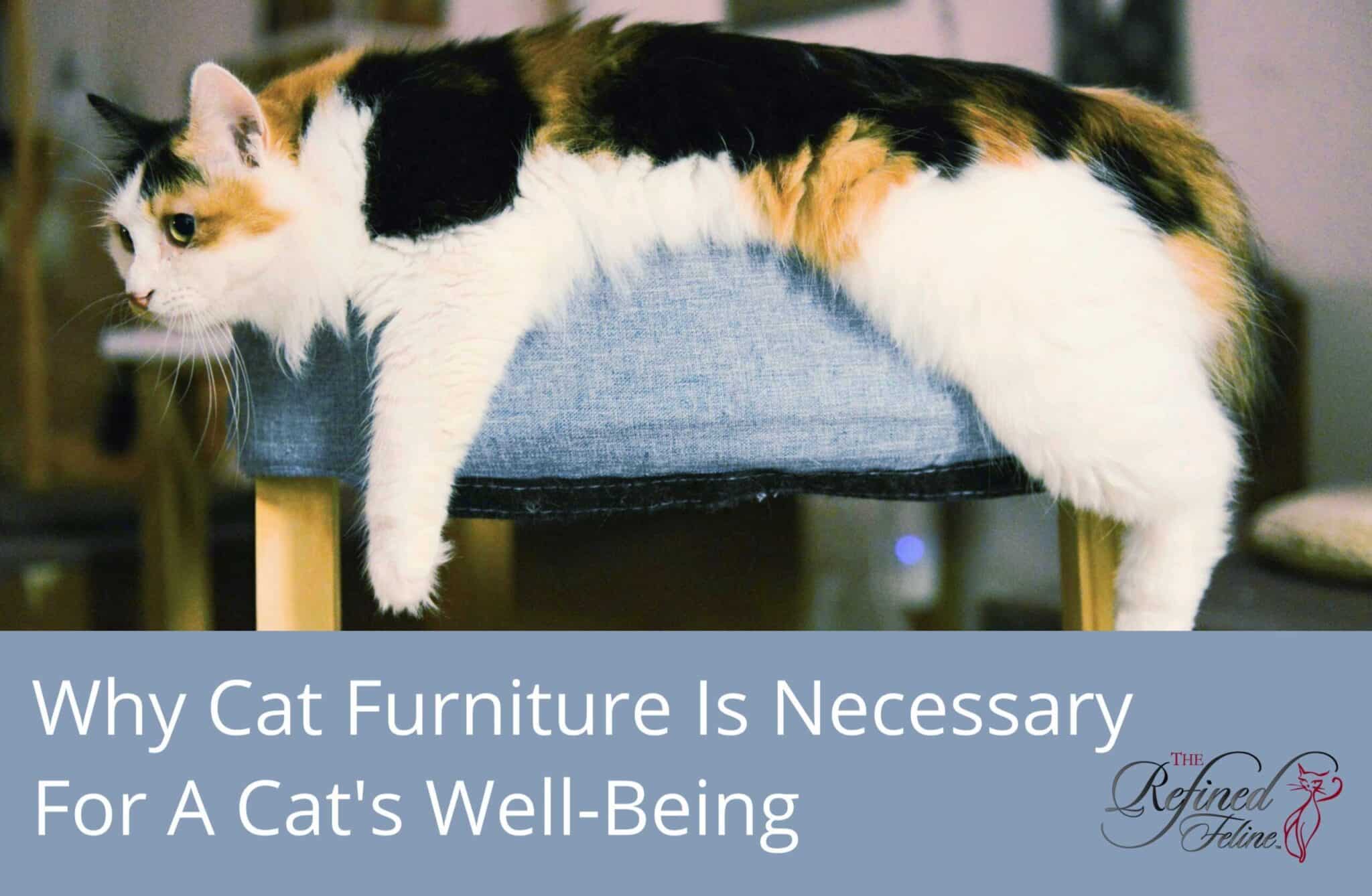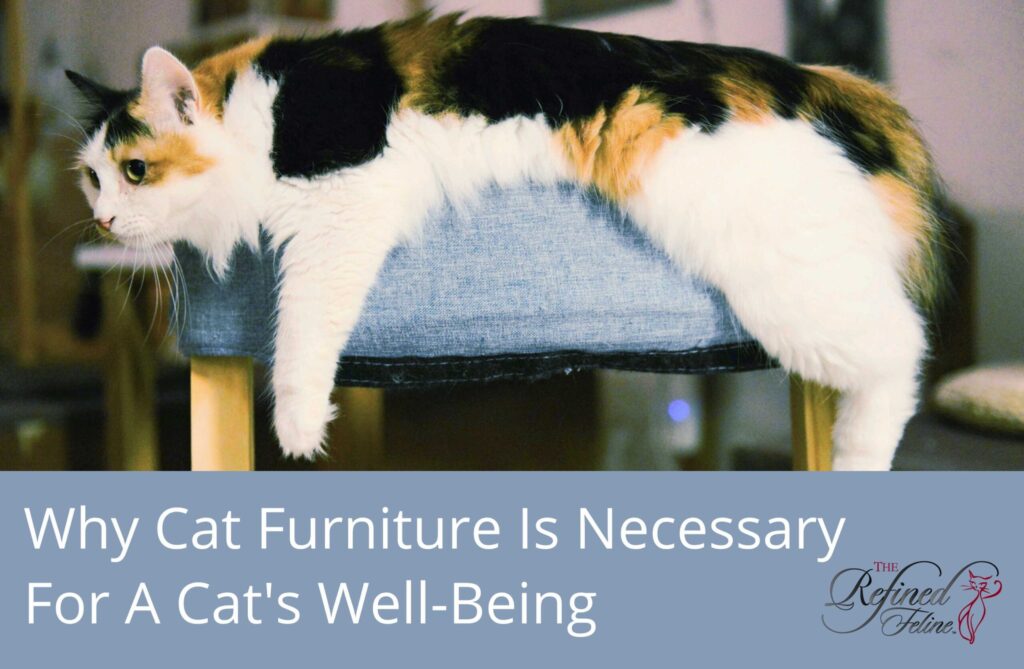 Why Cat Furniture is Necessary for a Cat's Well-Being
Many cat parents look at cat furniture as a luxury rather than a necessity. For indoor cats, however, those pieces of furniture are a means by which to exercise everything that makes a cat, a cat. A feline's instinctual behavior and happiness rest on opportunities to climb and explore heights, to safely scratch and establish territory, and chances to hunt "prey."
Purchasing cat furniture that lets your cat display these natural behaviors is critical to your cat's well-being. Without the chance to hunt, climb, and explore, your cat may develop emotional problems linked to inactivity and boredom. The right cat furniture can prevent these issues from forming.
Cat Scratching Your Furniture?
Perhaps the most recognizable piece of cat furniture is the scratching post. Some cat owners may think that a post is simply to prevent their cat from destroying their couches and chairs. In fact, scratching is an inherent trait in felines and posts allow them to exercise this integral part of their lives. Scratching is a cat's way of trimming her nails and marking her territory. Each cat has an individual preference as to what direction they prefer to scratch. So, providing a variety of posts is always a good idea. Check out the Calypso Everlasting Cat Scratcher as an ideal multi-directional post. It will keep your cat purring and scratching with happiness
Cats Need to Climb
Your cat may already satisfy this particular exploration instinct by climbing over your furniture, bookshelves, and china cabinets. Providing cat-specific furniture will protect your property while letting your cat be her best feline self. Consider purchasing a cat tree or tower such as the Lotus Cat Tower. The multiple levels will encourage your cat to expend energy crawling in and out of hideouts and cubbies and jumping from level to level. Cubbies can also be an excellent hunting ground with a favorite toy or treat hidden in the cubby.
Cats Like to Be High Up
Cats love to perch on the windowsill and catch some sun rays. They enjoy watching whatever entertainment the natural world is providing on that day. Make sure your cat has access to several windows and install cat perches or shelves on your walls. The Cat Clouds Cat Shelf from The Refined Feline is an ideal piece of cat furniture. It allows your cat to stretch out and relax in a vertical personal space that probably went unused before. Giving your cats the space they need and a room with a view will let them exercise their instincts safely indoors.
Your Cat Needs Space to Hide and Nap
Many cats love to hide because they experience less stress and fright when they have a secure location to go and calm down. Even cats who are not stressed should have a couple of easy-to-access hiding spots for times when they wish to be invisible. "A" frame beds, donut beds, and covered hideaways like the Igloo Cat Bed Deluxe are great cat beds to consider for your feline. Many cats prefer hiding spots that are in elevated locations or on a mid-level. Place the hideaways in areas that allow your cat privacy but do not isolate her from the social activity in your home.
Cat furniture supports a cat's instinctual needs and allows them to exercise those instincts in a safe environment. It also does not encourage the destruction of your home interior. With the right cat furniture, your feline can climb, scratch, and hide to its heart's content. Give your cats the gift of happiness with a variety of cat furniture and secure their well-being.
Related: What to Get for Your New Cat