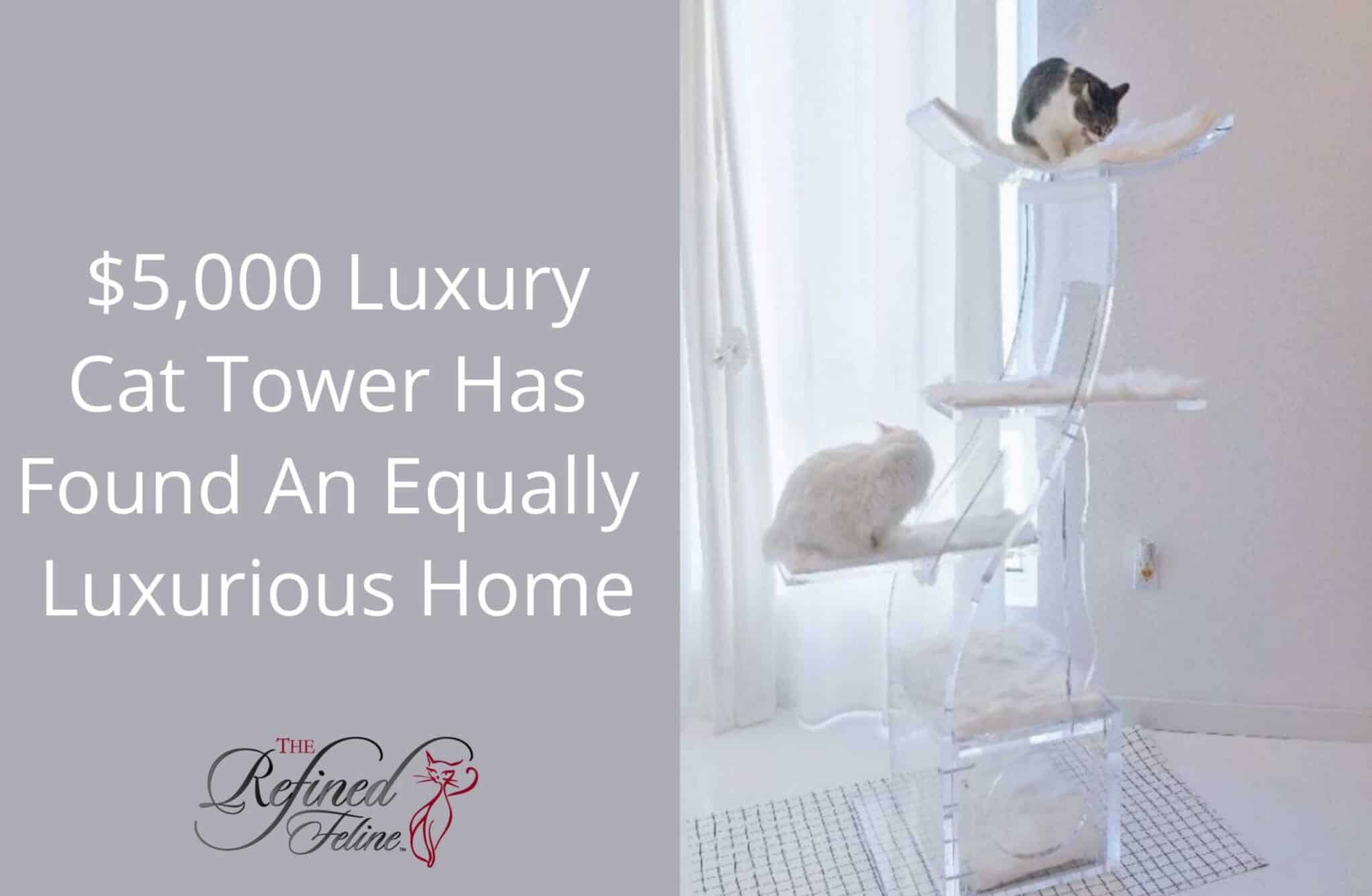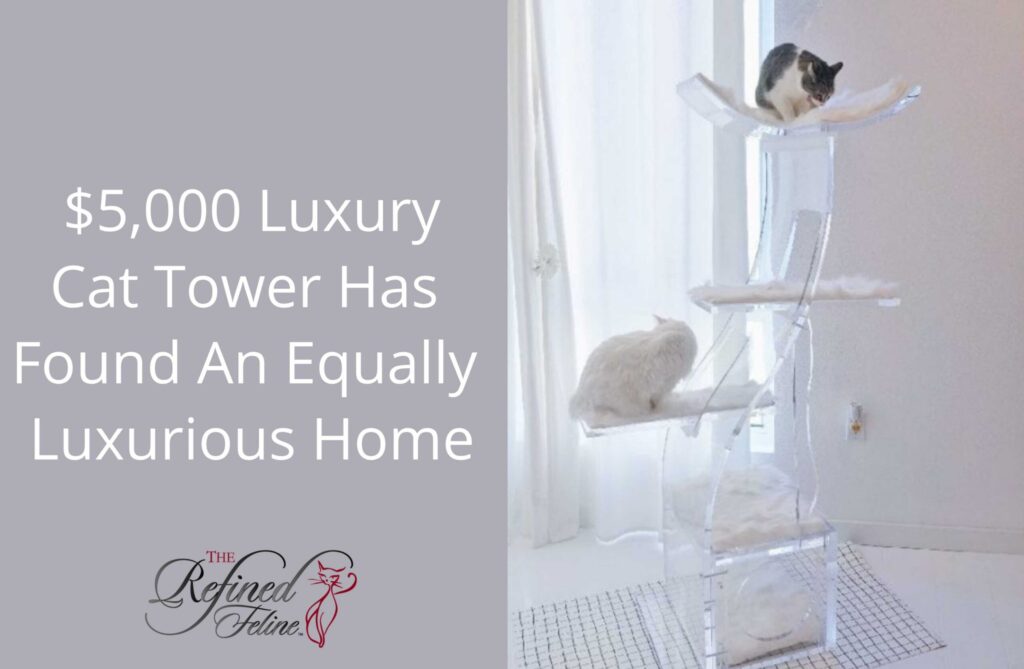 $5,000 Luxury Cat Tower Has An Equally Luxurious Home
Crystal Clear Lotus Cat Tower: A Luxury Cat Tower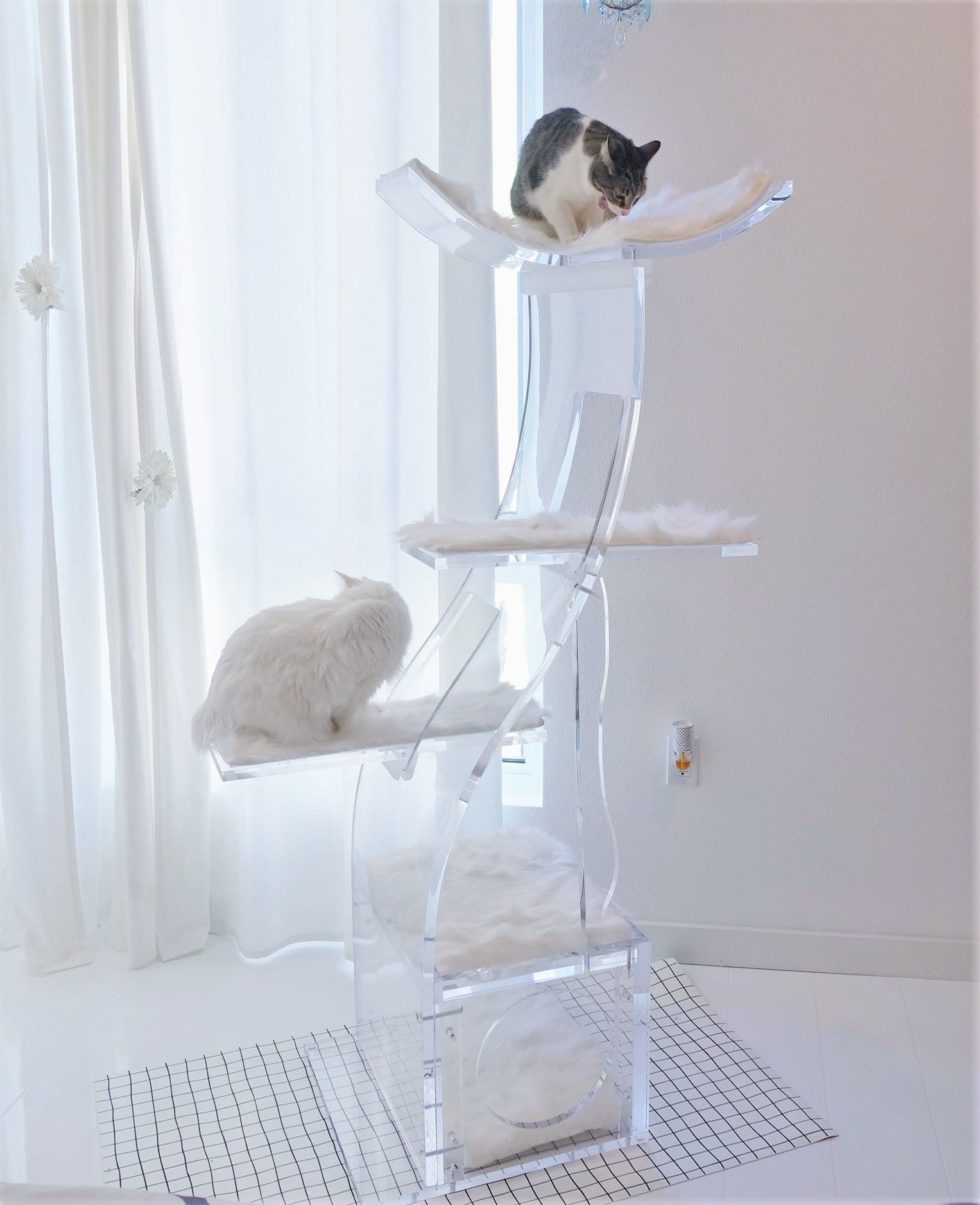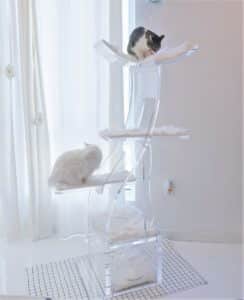 The Crystal Clear Lotus Cat Tower is made in the United States by a master craftsman, skilled in bending acrylic. For you, it's a piece of art. For your cat, it's the ultimate luxury cat tower to climb and perch.
Only a few of these beautiful works of art were created and one already has a home (with two very refined felines)! Joonie and Romeo are the two lucky cats lounging on this lavish tower in sunny California. We think it fits into their home just purrfectly.
She first saw the Crystal Clear Lotus on Hauspanther.com when it was to be presented at CatCon. "It was exactly what I needed for my new & very small space," she said. "The design is beautiful and it doesn't take up much physical or visual space."
Related: Best Cat Towers, Cat Trees, & Cat Condos of 2021
Do Her Cats Love This Luxury Cat Tower?
"My cats LOVE it! There are plenty of levels, so they don't have to fight over who gets to be on it. Romeo no longer sleeps on my bed…he sleeps on the Lotus! In all this heat, I welcome it!" She continues, "It only took minutes for them to be all over it. They are a bit shy around new people, so they did not come out much while your staff was here assembling it, but the minute you left, they were on it!"
Who are these lucky cats? "They are rescue cats from The Cat House on the Kings sanctuary. They are about 5 1/2 years old. Joonie is a Domestic Shorthair white with black tabby markings. Romeo probably has Turkish Angora in his line….but who really knows?" she tells us. Regardless, we're so happy we could provide this work of art that doubles as a cat tower for Joonie and Romeo.
Features of this Luxury Cat Tower:
Its plush faux fur fabric attaches to the tower with Velcro, providing a comfortable place to lounge on that can be washed if soiled. Only an extremely limited quantity of this beautiful tower has been produced. Plus, the price includes white glove delivery and set up by our team anywhere in the continental U.S.