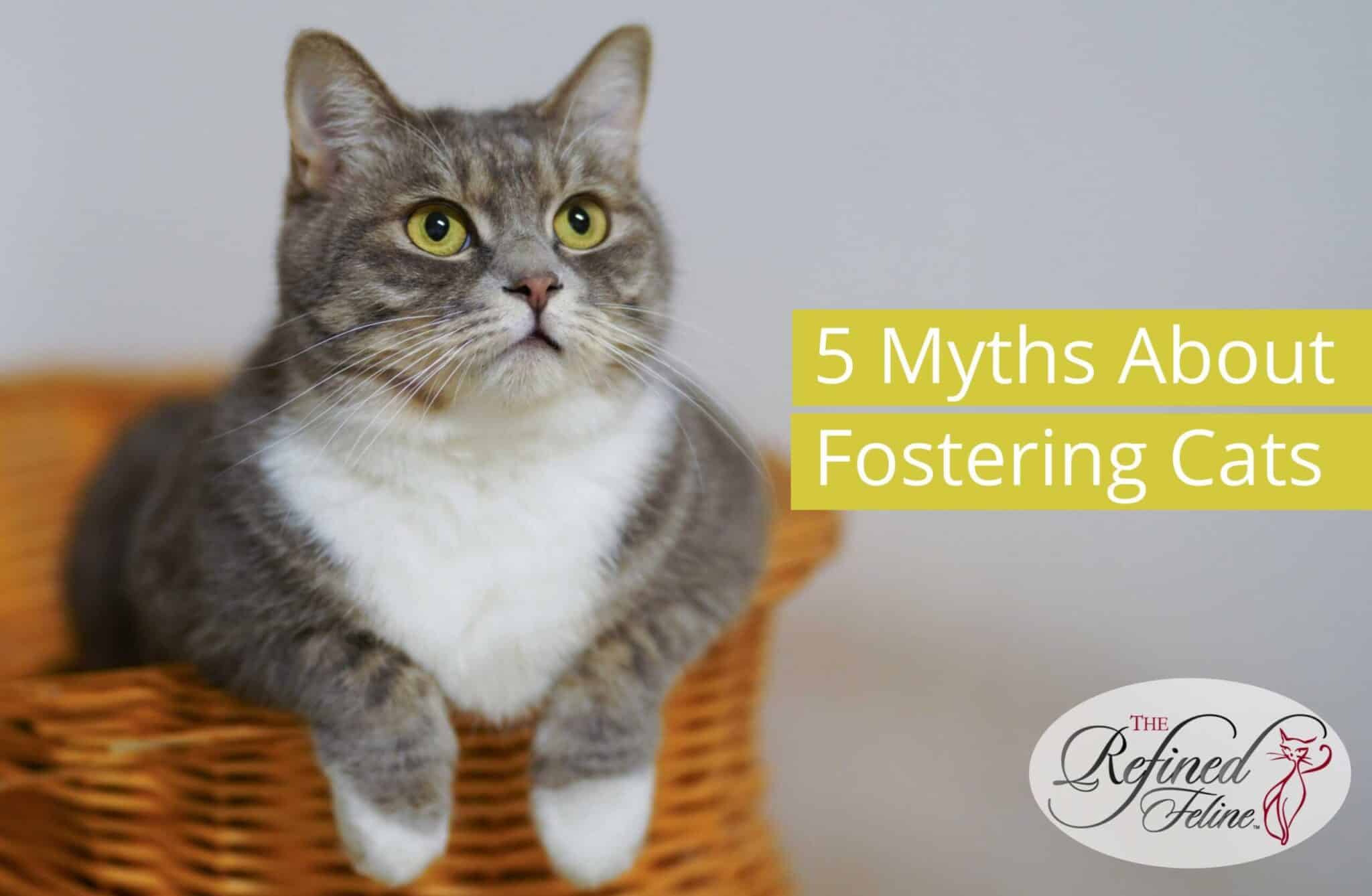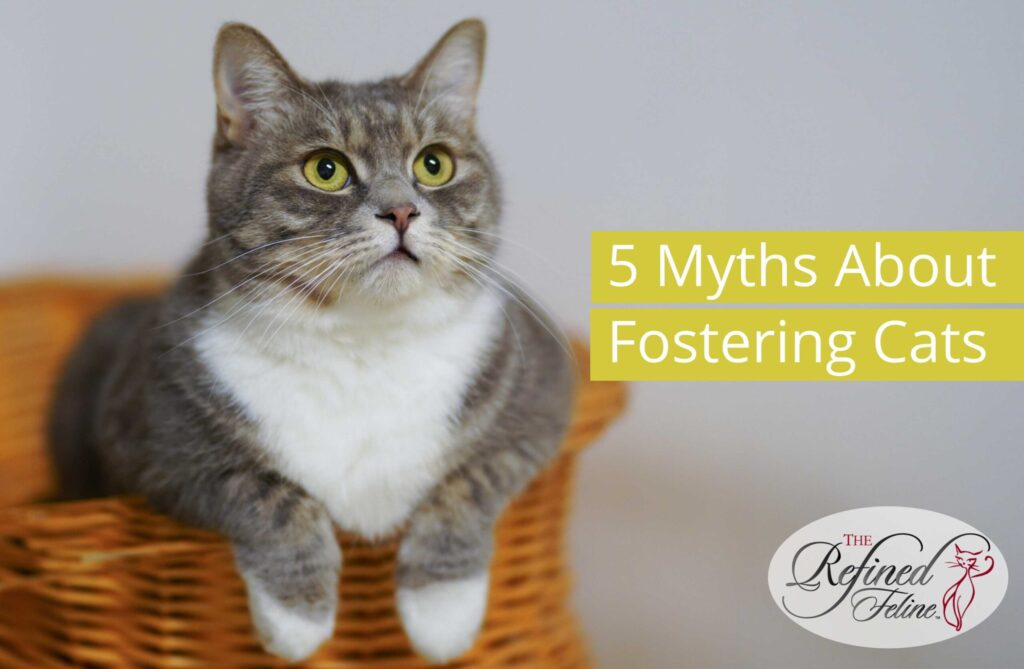 5 Myths About Fostering Cats – Debunked!
If you're looking for a way to help your local cat rescue or shelter, you may want to look into fostering. This is a great way to help a cat in need and many shelters rely solely on fosters and volunteers. Fostering is very rewarding yet there are some myths surrounding fostering that leave people hesitant to help. So, The Refined Feline is going to debunk some of these myths about fostering cats.
Myths About Fostering Cats
Only Sick Cats Need To Be Fostered
It Costs A Lot Of Money
You'll Keep All Of The Cats
Fostering Cats Requires A Lot Of Time
Fostering Requires A Lot Of Room
Only Sick Cats Need To Be Fostered- Not True!
One myth about fostering is that only sick cats need to be fostered. While some cats do need continual care or even hospice due to sickness, this is not always the case. Sometimes a cat just needs a quiet place to relax after surgery or sometimes the rescue is just out of space. Many times, a foster is needed for kittens either with or without their mom. If the kittens have their mom, you just need to feed the mom cat and she'll take care of her babies. If there is no mom and the kittens are infants then they will need to be bottle-fed. When volunteering to foster cats, let the rescue organization know what you are comfortable doing so that you're not overwhelmed in the beginning.
It Costs A Lot Of Money- False!
It's easy to understand why fostering seems like it would cost a lot of money but all it really costs is your time. When an animal is fostered through a rescue, the rescue will take on all of the costs. All of the supplies you need will be provided. Whatever vet care is needed will also be covered as well. You may have to drive the cat to a couple of vet appointments but the rescue should tell you what each cat will need when you volunteer to foster.
You'll Keep All Of The Cats – Only If You Want To!
Getting attached to a cat you're fostering is easy to do but you aren't going to be pressured to adopt. Finding a home for a kitten is usually pretty easy and the rescue or shelter will do the work. However, if you do happen to form a special bond, you do get first dibs when it comes to adopting. It can be very tough to give up a cat after fostering it but doing so allows you to foster and save more cats!
Fostering Cats Requires A Lot Of Time – It Depends!
Be open with the rescue or shelter and let them know how much time you can commit to fostering. Some cats require a lot of time and energy if they need to be socialized. However, many cats just need a quiet space to relax along with some snuggles. You can offer to be a short-term foster when the rescue just needs a temporary place to hold a cat for a few days. You can also be a long-term foster and care for the cat until it finds a home. Don't be afraid to take a break from fostering when you need it though, the world of animal rescue can be tough.
Related: How To Help An Outdoor Cat Adjust to Life Indoors
Fostering Requires A Lot Of Room – Not At All!
Believe it or not, you don't need a lot of room to foster cats. Even just a spare bedroom or bathroom is usually more than enough space. Smaller spaces can actually make cats feel more comfortable in a new environment. It is also good for kittens to be confined to a small space where they can't get lost or hurt. Sometimes, it can feel like a bathroom is not enough space for a cat. However, that is probably more space than the cat had at the shelter and it is way better than a cage.
Fostering Can Be An Amazing & Rewarding Experience – True!
Fostering can be an amazing and rewarding experience whether you're a pro or if it's your first time. Shelters and rescues will be grateful for whatever help you can offer. So, if you're ready, go ahead and reach out to your local Humane Society. Opening your heart and your home to fostering will have positive effects on both you and your foster cat.