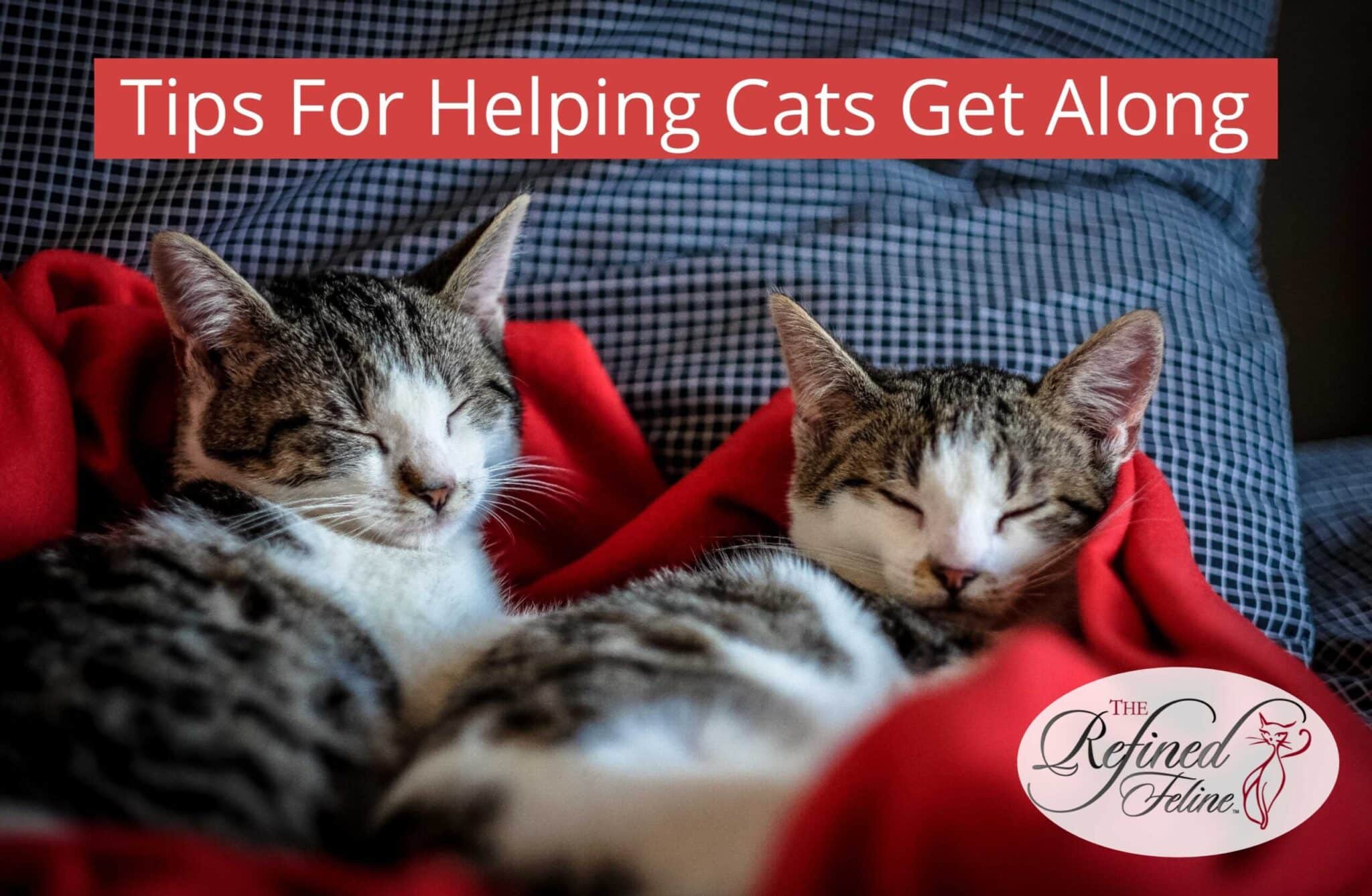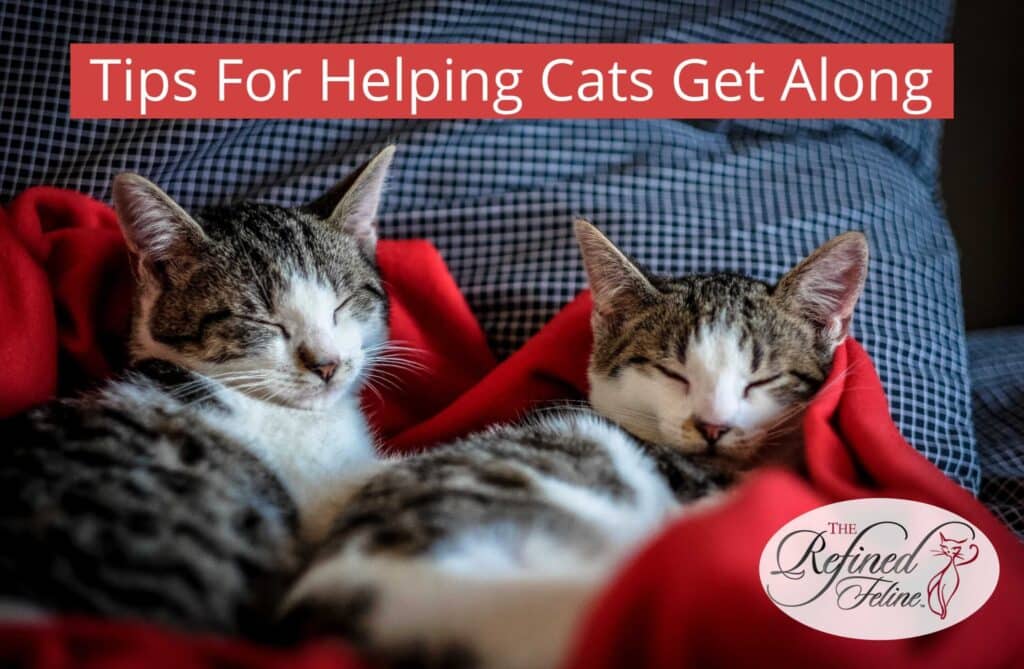 Tips For Helping Cats Get Along (Or At Least Tolerate Each Other)
Cat lovers from around the world would all agree that cats make a house a home. Sometimes, it's not always purrrs though when you have more than one cat living in the same home. While we adore our cats, we also know just how fast a quiet home can break out in a catfight. So, here are some tips for helping cats get along (or at least tolerate each other).
1. Give The Cats A Proper Introduction
Don't expect cats to immediately become best friends. If they do that's great but usually, it takes some time for them to live happily together. It's best to set up a separate room when you first bring home a new cat and place their litter box, food, water, toys, and cat furniture in there. In a few days, start getting the cats used to each other's scent by scent swapping. You can do this by petting one cat with a towel over your hand and then petting the other cat with that same towel. Then, repeat this again but starting with the other cat and using a new clean towel. Scent swapping is a great tool for helping cats get along.
Within days the cats should be very curious about the door that separates them and show interest in seeing the cat on the other side. If they aren't doing this, you can gradually place their food dishes closer and closer to the door to help them adjust more quickly. When they're comfortable with each other's scent under the door and aren't aggressive, open the door a drop to let them smell and see each other. If the cats have a positive reaction, leave the door open so they can explore each other and only separate them if you absolutely have to.
Related: How To Introduce A New Cat Into Your Home
2. Give Each Cat Adequate Space And Food To Avoid Aggression
Cats can be highly territorial, which is why we've put together these tips for helping cats get along. They can still be the best of friends, but if it ever seems like there's a lack of resources (aka the food bowl is more than half empty), your cats may act aggressively for a minute. So, even after a successful introduction, most cats still need to have separate litter boxes and food stations. Even if you do this just until they get super comfortable with each other, it can help reduce negative behaviors going forward.
Cats also like to have lots of places to hide and curl up into. Hunting is a natural instinct for them so they enjoy high perches where they can get a good view of their surroundings. Offering your cats multiple spots just for them can help fulfill their curiosity. Tall cat towers featuring multiple perches and cat wall furniture are great ways to keep your cat feeling fulfilled.
3. Pheromones Products Are Good At Helping Cats Get Along
Multiple kinds of pheromone products exist with the purpose of mimicking natural feline pheromones. Cats will rub their face on something when they're happy or feel safe. Doing this releases pheromones and marks that area with their scent as a safe spot for the future. A cat's pheromones also produce a calming effect which is the desired effect of pheromone sprays, diffusers, collars, and more.
You should talk with your vet & discuss other options if these strategies don't help a cat dealing with aggression. Cats tend to be good at hiding pain and aggression can be a sign that something is off. So, definitely head to your vet if the aggression continues.
Keep Your Home Happy With These Tips For Helping Cats Get Along
Adding another cat to your family is a great idea but you never know how your other cats will react. You can however try to minimize the aggression and make the transition as seamless as possible. Follow these tips for helping cats get along and keep your home happy.