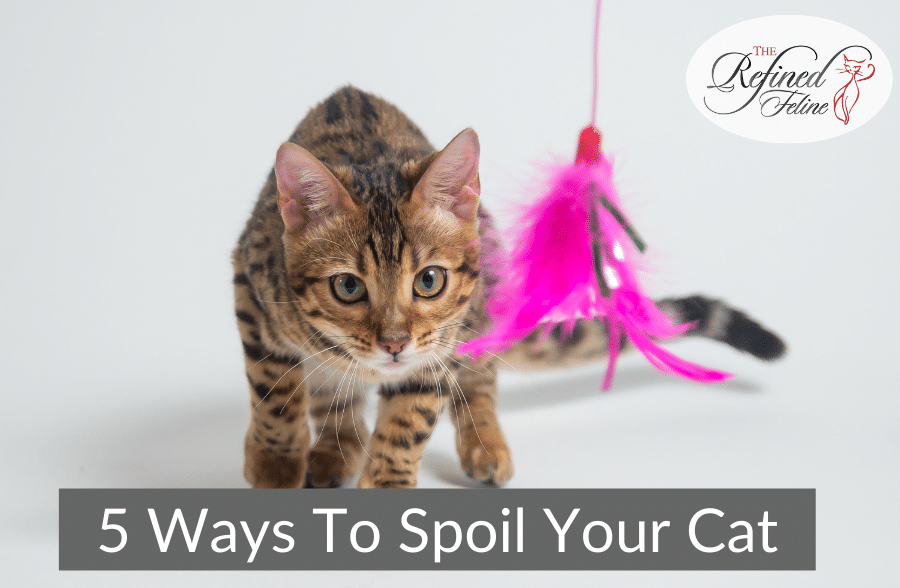 5 Ways To Spoil Your Cat
There are many ways you can spoil your cat nowadays! Your imagination and your cat's preferences set the pace for what you can find every month, week, or day to keep them entertained! If you're wanting to spoil your cat this year, we've got some great tips. Check out these 5 different ways you can make that happen, courtesy of The Refined Feline.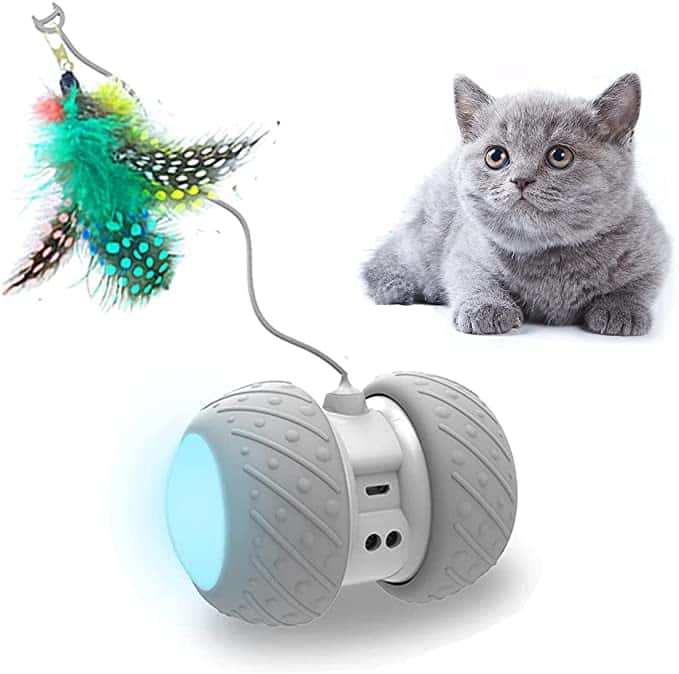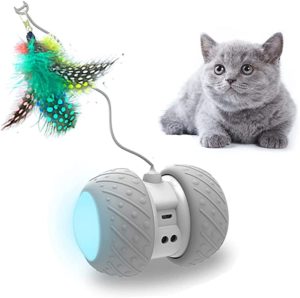 #1: Find Out What Kind Of Toys Your Cat Prefers
What better way to spoil your cat than with a bunch of different toys catered to their taste? There are thousands of toys on the market for cats and all cats have different preferences. Wand toys can help your cat feel like a hunter with their fast movements, feathers, and faux fur. There are also a lot of automated cat toys that will turn on when your cat starts playing with them. They will even turn off automatically so as to not wear out your kitty or the toy's battery life. These toys can bobble, spin, make noise, and even move across the floor as if they were alive.
So, start with a handful of toys and then pinpoint what your cat seems to like. This will help you narrow it down in the future and avoid having dozens of toys that your cats don't play with. Whether it's feathers, plush mice, catnip, or all three, there are so many different toys out there to spoil your cat with.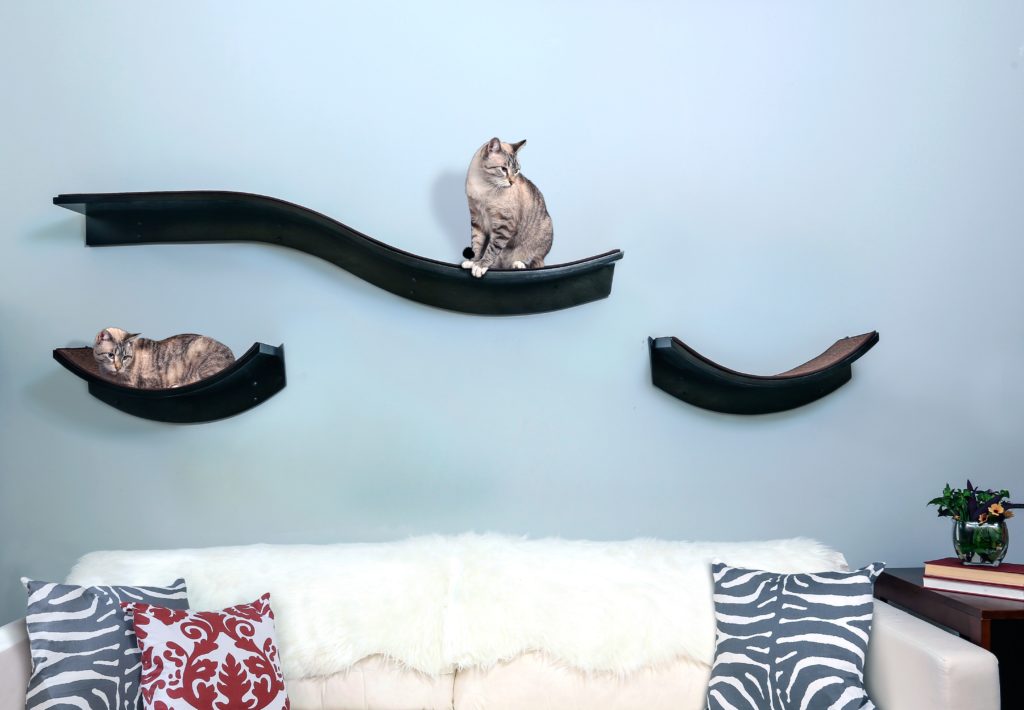 #2: Use Your Wall Space To Spoil Your Cat
If you're feeling like your cat needs more space to roam and play, then utilize your walls! There are many different types of cat wall furniture available whether your cats want to run & play or just want a space of their own. Sturdy wooden cat wall shelves from The Refined Feline are sure to please any cat. They are purrrfect for any home space, whether it be a living room, bedroom, or family room.
Cats love the ability to get a bird's eye view and the ability to jump and move around in a space of their own. You can place one shelf on its own or combine multiple cat shelves to create the ideal catwalk. Made of wood and bent ply, these sleek shelves come in a few colors designed to blend in with the decor of any home. They also come lined with berber carpet or faux fur if you select the white shelf. The best part about them is that the carpets can be removed and washed or even replaced to keep your cat's area fresh & clean. 

#3: Create The Ideal Litter Box Setup
As cat owners, we know how finicky cats can be with their litter boxes. If your cat prefers an ultra-clean box nearly 24/7, there are ways to make that happen. Upgrading your cat's box to an automatic litter box may be the best way to achieve this. These boxes will do the heavy lifting for you! Different models will have varied settings, depending on what you need. The litter boxes will scoop either when waste is detected or within certain time frames. It will deposit the waste into a receptacle in the back of the box, which you can empty when full. These automatic litter boxes are great for multiple cat households or if you're away all day at work. They do the scooping for you and keep the boxes in great shape for your spoiled cats.
If finding the right spot for the litter box is a struggle, or your cat prefers a little privacy, then a litter box enclosure could be the perfect solution. Many kinds of cabinets exist. Some of them are even customizable to match the look of your home, like the Refined Litter Box Deluxe.
Related: 6 Tips For Improving the Cat Litter Box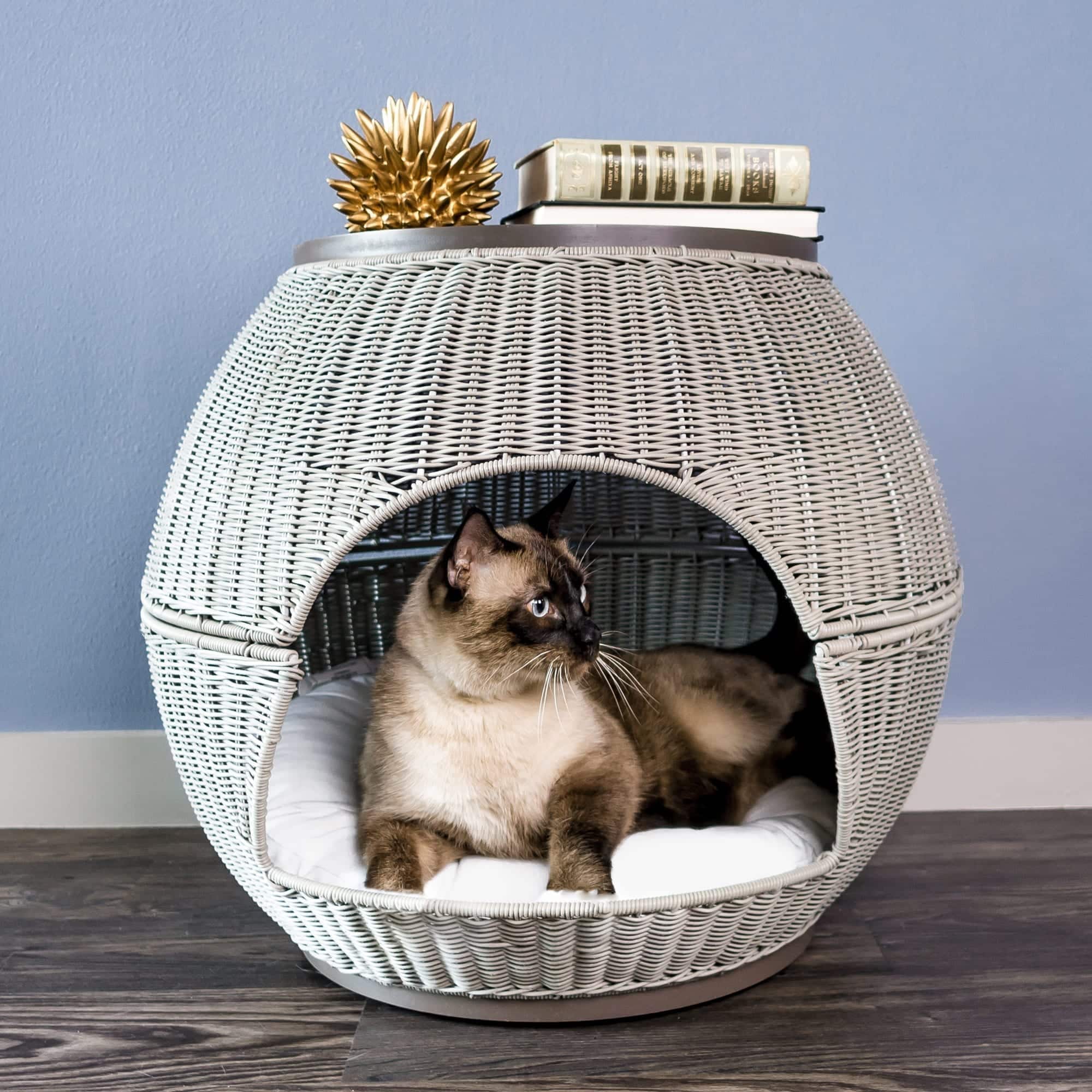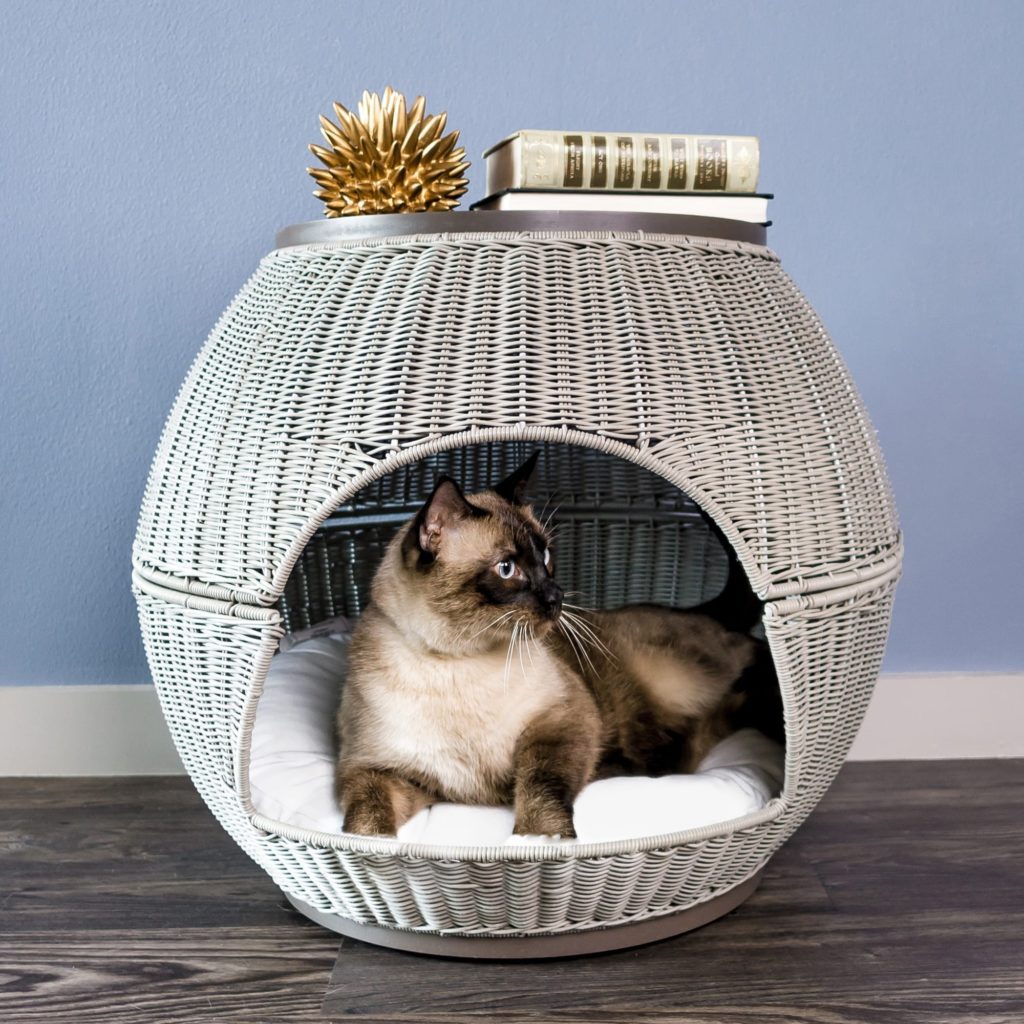 #4: Spoil Your Cat With Multiple Places for Cat Naps
Another easy way to spoil your cat is to offer them multiple places around your home for cat naps. There are many different styles and options available for whatever type of cat bed your cat prefers. There are super plush beds for cats that like to curl up, along with enclosed beds for cats that prefer some privacy. You can even find orthopedic pet beds that offer extra support & can help older cats get more comfortable. If you really want to spoil them, you can get an oversized dog bed for them to spread out in. Dog beds are also great for multiple cat households as there's plenty of room for them all to snuggle up together.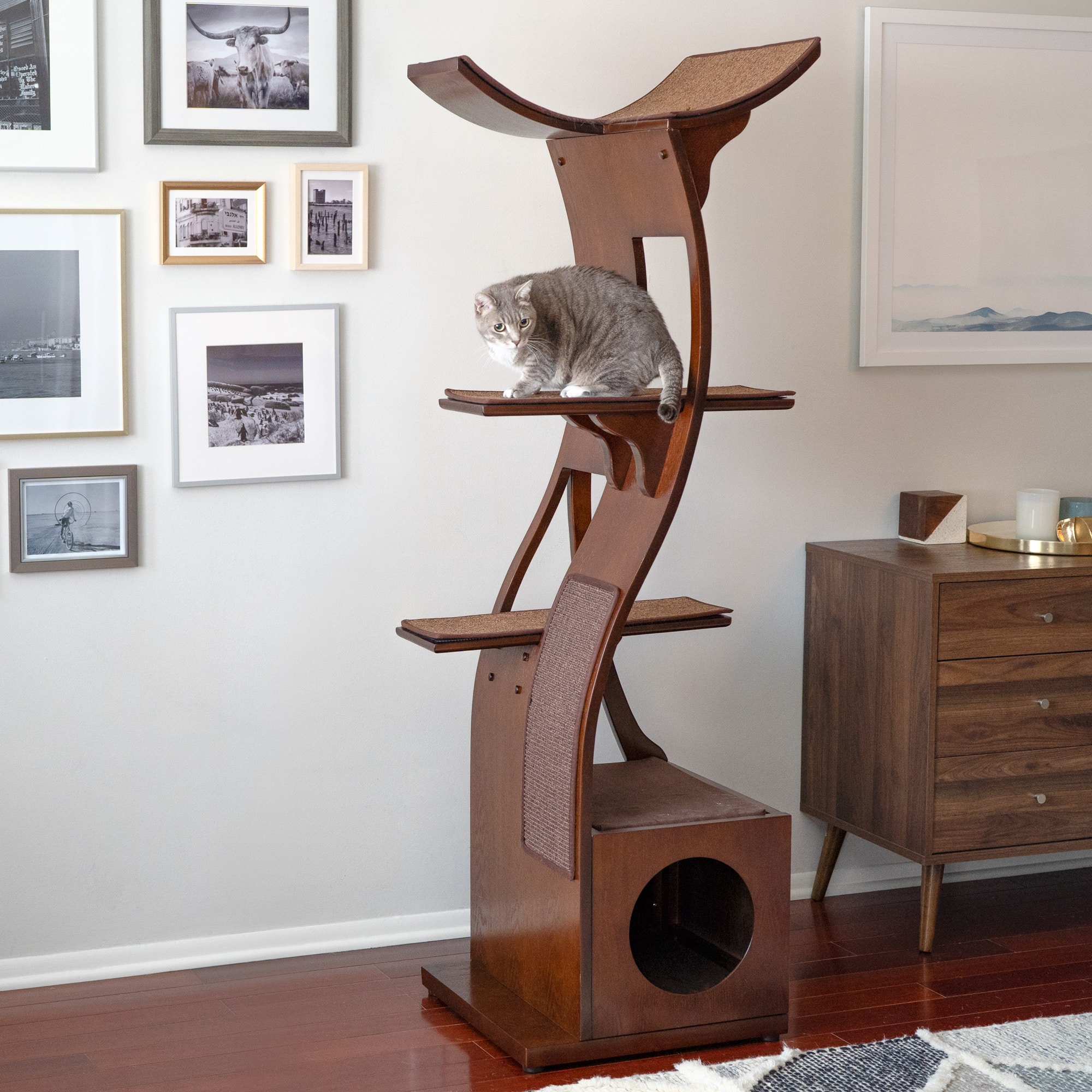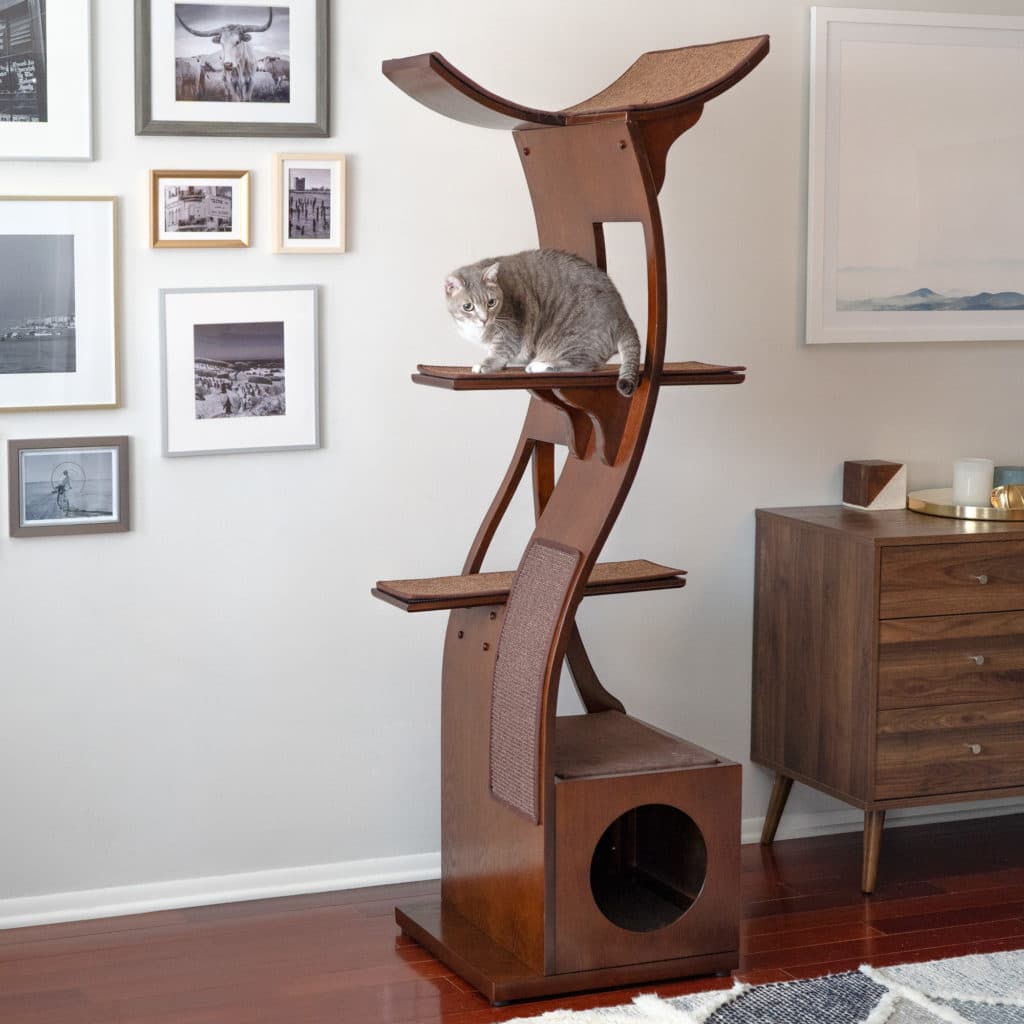 #5: Give Your Cat Places To Climb & Play On
A great way to spoil your cat is to give them multiple places to play. Cats love to be high up, whether it's to escape, sleep, play, or for watching the outside world. So, it's best to have a few pieces of cat furniture in your home if you have the available space. This way, you can have a few with a variable height to give your cat some choices.
The Refined Feline's Lotus Cat Tower is a perfect example of a cat tower that saves space yet offers great height! It stands at almost six feet tall and is made of sturdy wood. This cat tree is made even sturdier with its wide base. Multiple cats can jump on or off of it from almost any angle and height and it will hold it's ground. This tower has multiple perches and climbing spaces so your cats can easily share it. There is even a hidden cubby at the bottom, a large scratching surface, and carpeted platforms. With multiple color choices, you can make sure this cat tower fits into any room of your home. This is the ultimate cat tree to spoil your cats with (just be warned that they may never want to leave it)!
Spoil Your Cat With These Tips
However you choose to spoil your cat, they will be thrilled by the new gadgets and items in the home. Just don't be too upset if they spend more time with their new toys than you!