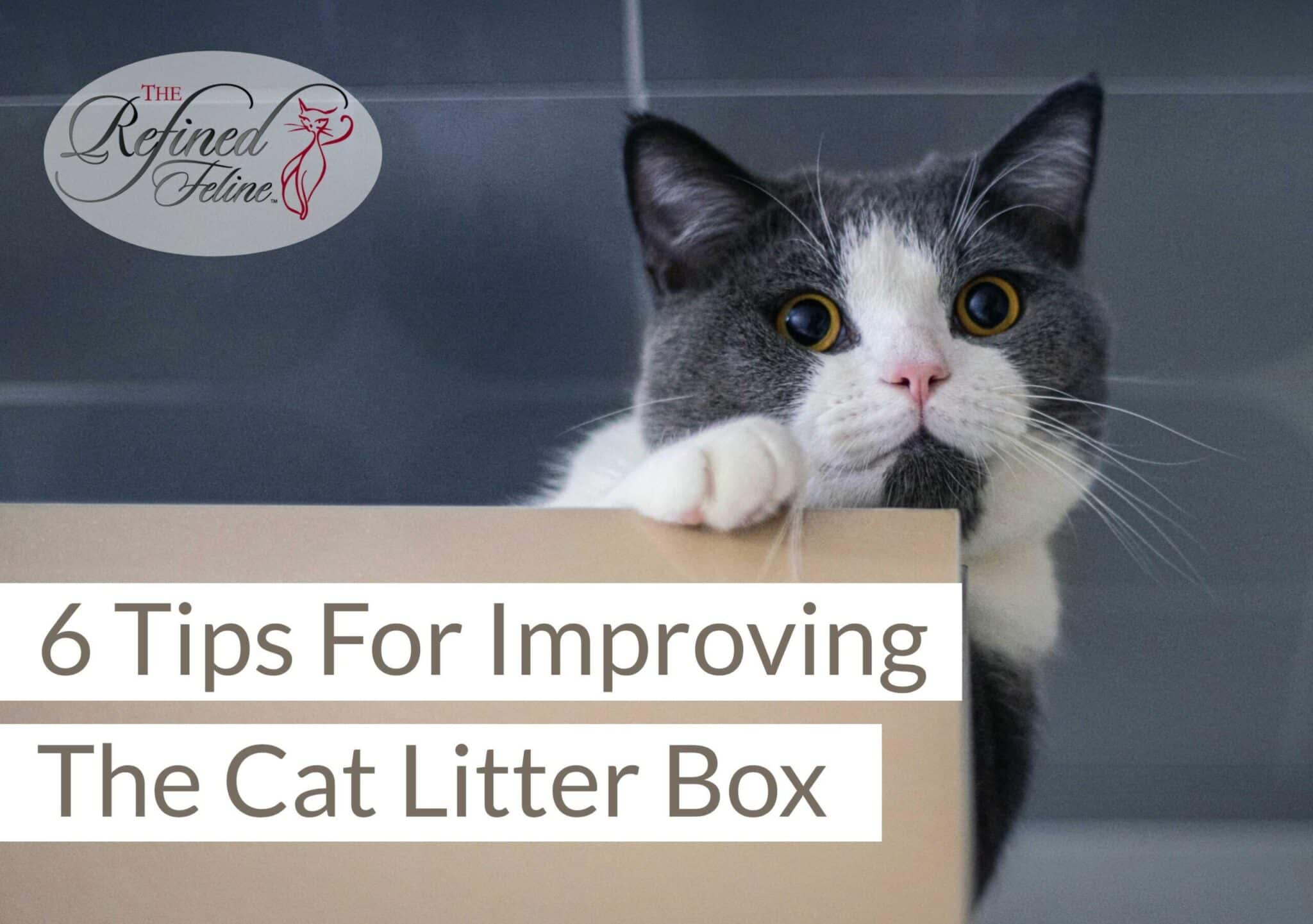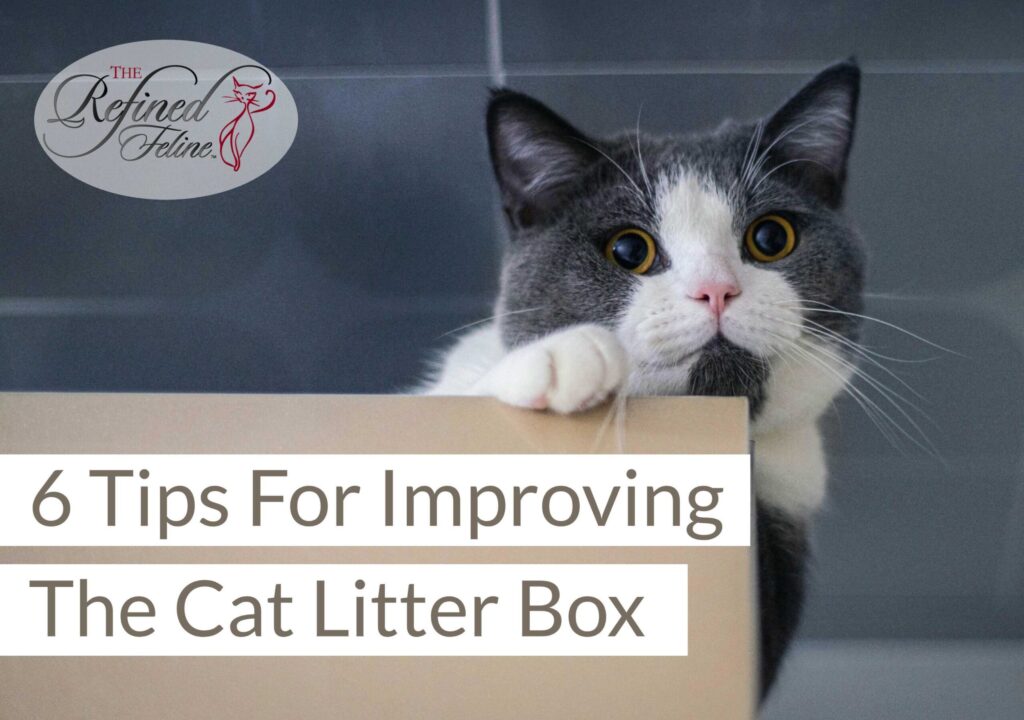 6 Tips For Improving The Cat Litter Box
Dealing with the cat litter box is every cat owner's least favorite thing. It's a constant battle to find a place to put it & to keep our homes from smelling like a litter box. Plus, keeping the litter from tracking everywhere is another story. However, there are ways to make the whole process more manageable. Here are 6 ways to make the experience better for both you and your cats.
1. Scoop The Litter Box Daily
As a cat parent, it's both a blessing and a curse that our fur babies are able to go to the bathroom inside the house. Yes, it's great that we don't have to take them outside but a dirty litter box is no fun for us or our cats. The dirtier a litter box gets, the more cats are going to kick around in it to find a clean place to go. So, a dirtier litter box ends up making more of a mess. Cleaning the litter box daily can prevent this extra mess and will of course smell better. Cleaning it daily also helps us to monitor our cat's health by noticing any changes that occur in their bathroom habits. Don't want to scoop at all? Consider getting an automatic litter box.
2. Clean Out The Whole Box Once A Month
Even if you're on top of scooping every day, it's still important to give the cat litter box a full deep cleaning every month or so. Cats have a tendency to pee on the side of the box and when we scoop the tiny pieces tend to fall through the cracks. The veterinarian who invented Dr. Elsey's Precious Cat Litter recommends washing out the litter box with a mild detergent.
3. Use A Covered Litter Box or Litter Box Furniture
It's pretty clear why covering the litter box would make managing it easier! It will contain most of the litter as well as some of the odor. However, cats have a very sensitive sense of smell so we don't want to trap them inside with the odor. So, if you want to cover the litter box it's important to make sure that there is adequate ventilation.
One good option for covering the cat litter box is the Refined Cat Litter Box Deluxe from The Refined Feline. This wooden litter box enclosure features a large opening that can be placed on either side and also features ventilation slots in the back. You can even add carbon filters to these slots to absorb the odor. An internal plastic litter liner is included as well to contain the litter. This cat litter box cabinet also happens to be very aesthetically pleasing and is even customizable to match your decor. Still worried about litter tracking? The Refined Feline also offers an adjoining Litter Catch to catch any remaining litter as your cat exits the litter box.
4. Don't Use Strongly Scented Litter
Naturally, cat parents are tempted to use scented litter to control odors. However, the smell of many types of scented litter can be too strong for a lot of cats. Luckily, there are tons of different types of unscented litter on the market that get rave reviews from both cats and cat parents. One way to compromise if you prefer scented litter is to buy unscented litter and then use a litter deodorizer. Arm & Hammer makes a great litter deodorizer spray that smells just like their scented litter. You can just wait until your cat exits the litter box and then give it a spray if needed. One good spray will usually cover up any odors and will last until the next time the litter box is used! Every cat is different though so just find the litter that works the best for you and your cat.
5. Have One Litter Box Per Cat
Cats, just like humans, like a little bit of privacy as well as convenience. So, it's important that each cat has their own litter box to do their business in. It's also recommended to place the litter boxes in different locations throughout your home. This is especially a good idea if you have any cats that can be territorial or aggressive.
6. Get A New Cat Litter Box Each Year
This tip is not as widely known as the others, but litter boxes are not meant to last forever. The majority of litter boxes are made of plastic which will eventually get scratched one way or another. These tiny scratches can harbor bacteria. So, it's best to just replace the box every year or so.
Related: 5 Ways to Hide The Litter Box and Other Cat Furniture
Managing The Cat Litter Box Can Be Easier With These Tips
Following these tips will hopefully make managing the cat litter box easier for cat parents. These tips will also create a more enjoyable experience for our cats. Our cats add so much to our lives and we have a responsibility to give them the best life we can indoors.