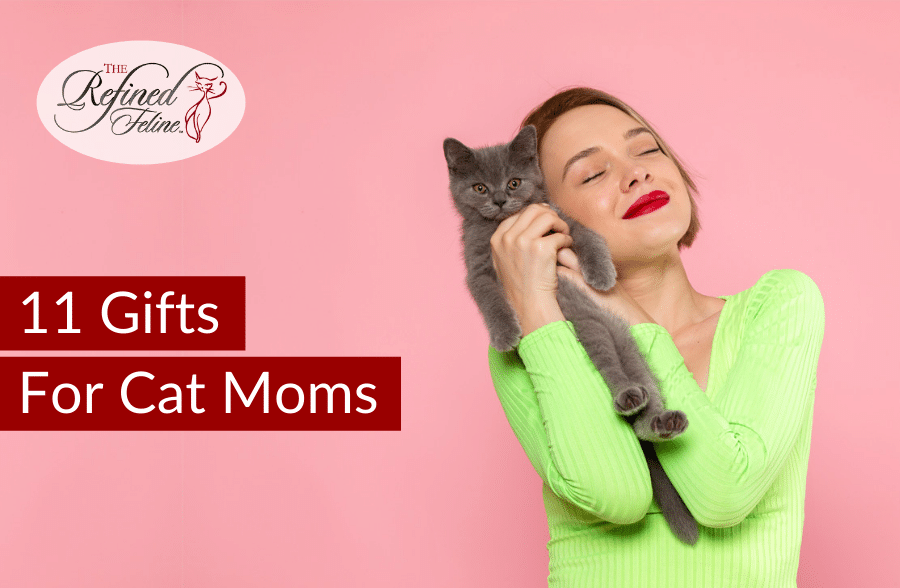 Gifts for Cat Moms: 11 Gifts Any Cat Mom Will Love
All cat moms would agree that our cats are a huge part of our lives. They affect every decision we make from moving to taking vacations and we miss them from the second we leave our home. So, The Refined Feline has put together a list of gifts for cat moms that will showcase their love for their furry felines. Trust us, they're the purrrfect gift for any cat lover!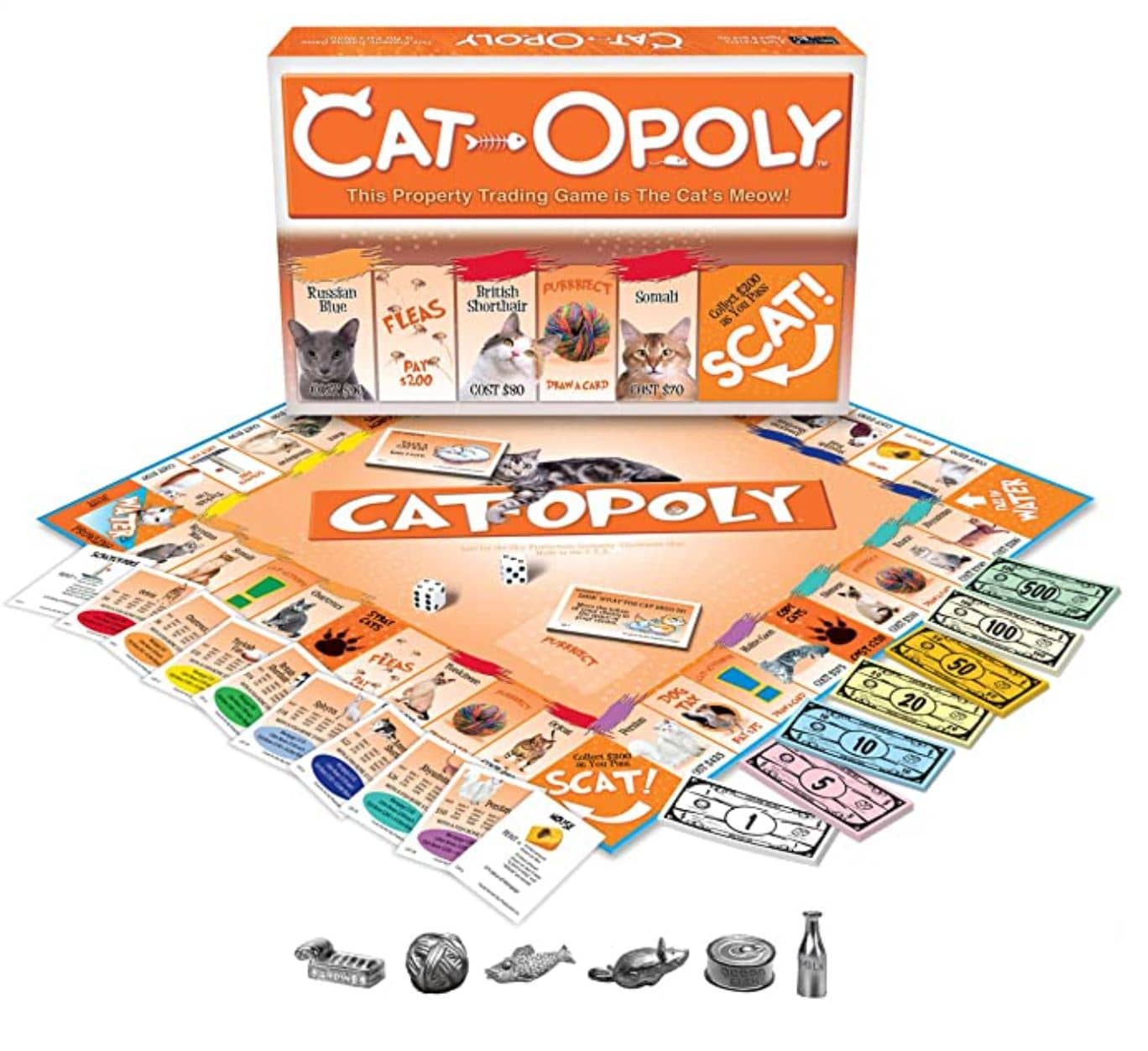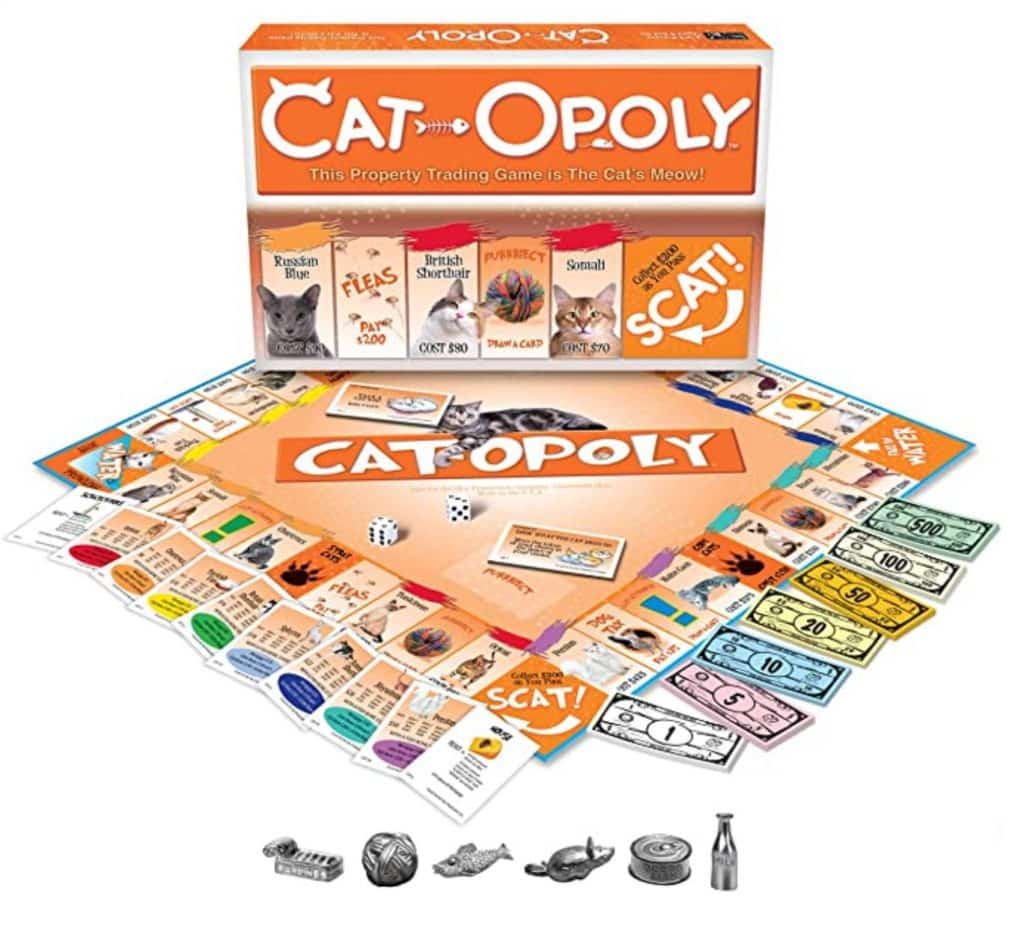 Catopoly
For the cat mom that loves games almost as much as cats, you can't go wrong with Catopoly. This game is a fun twist on the classic Monopoly game featuring, you guessed it, cats! Collect litter boxes, trade them in for fish bones, chase mice, and learn new facts about cats. Don't fall in the water though or you'll lose 3 turns. Give this as a gift to the cat mom in your life & you'll have a meowvelous night in.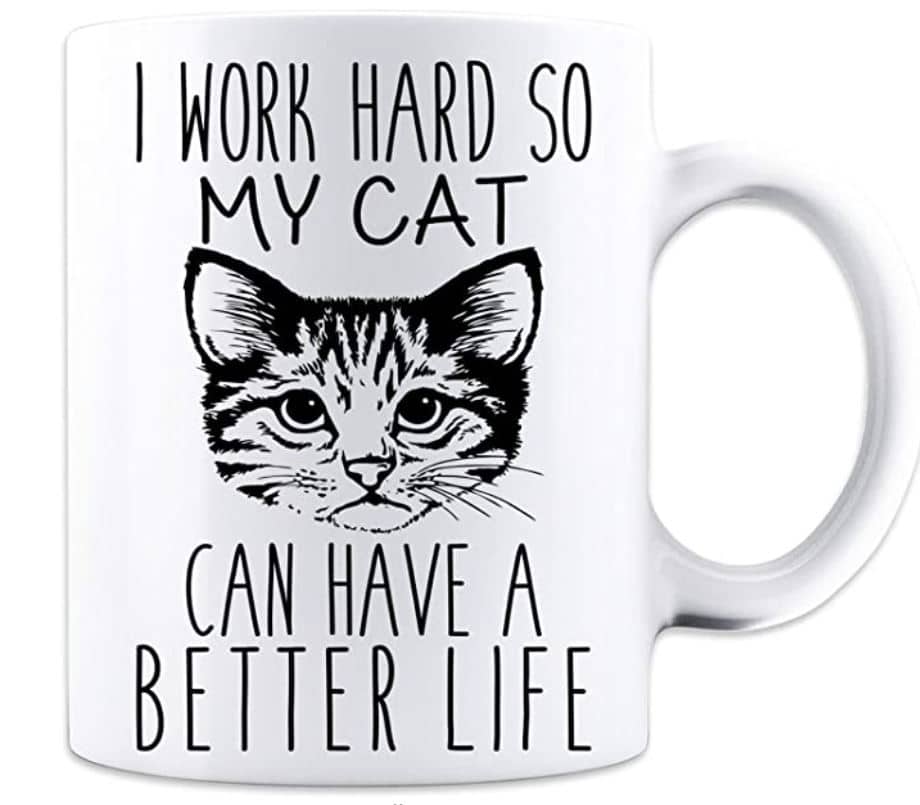 Cat Mug
This cat mug is funny because it's true! Some days we need a little extra motivation to work hard and to get out of bed and not just cuddle with our cats all day. However, our jobs do put the cat food on the table so send this mug to all of your cat-loving friends. It's sure to be the cat's meow!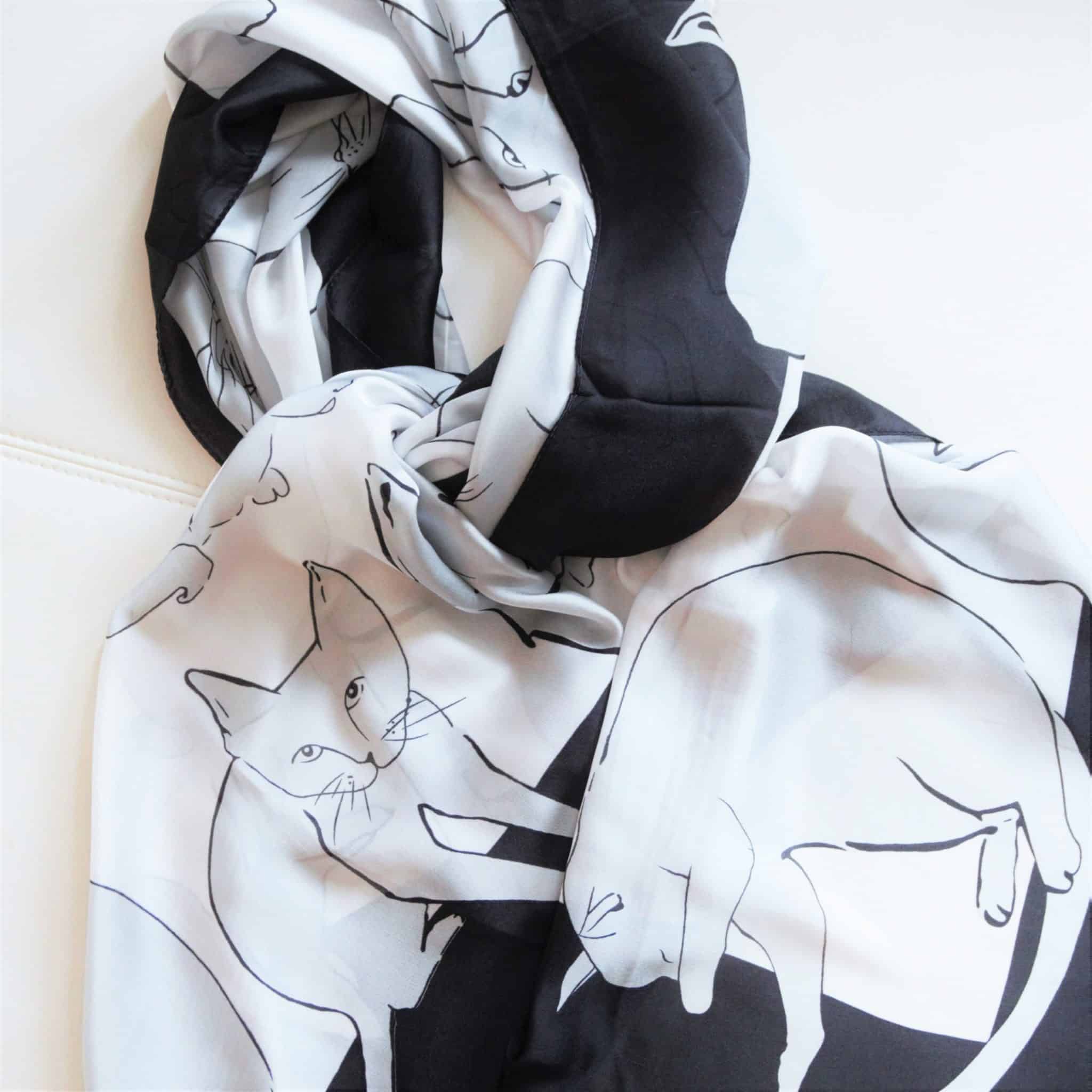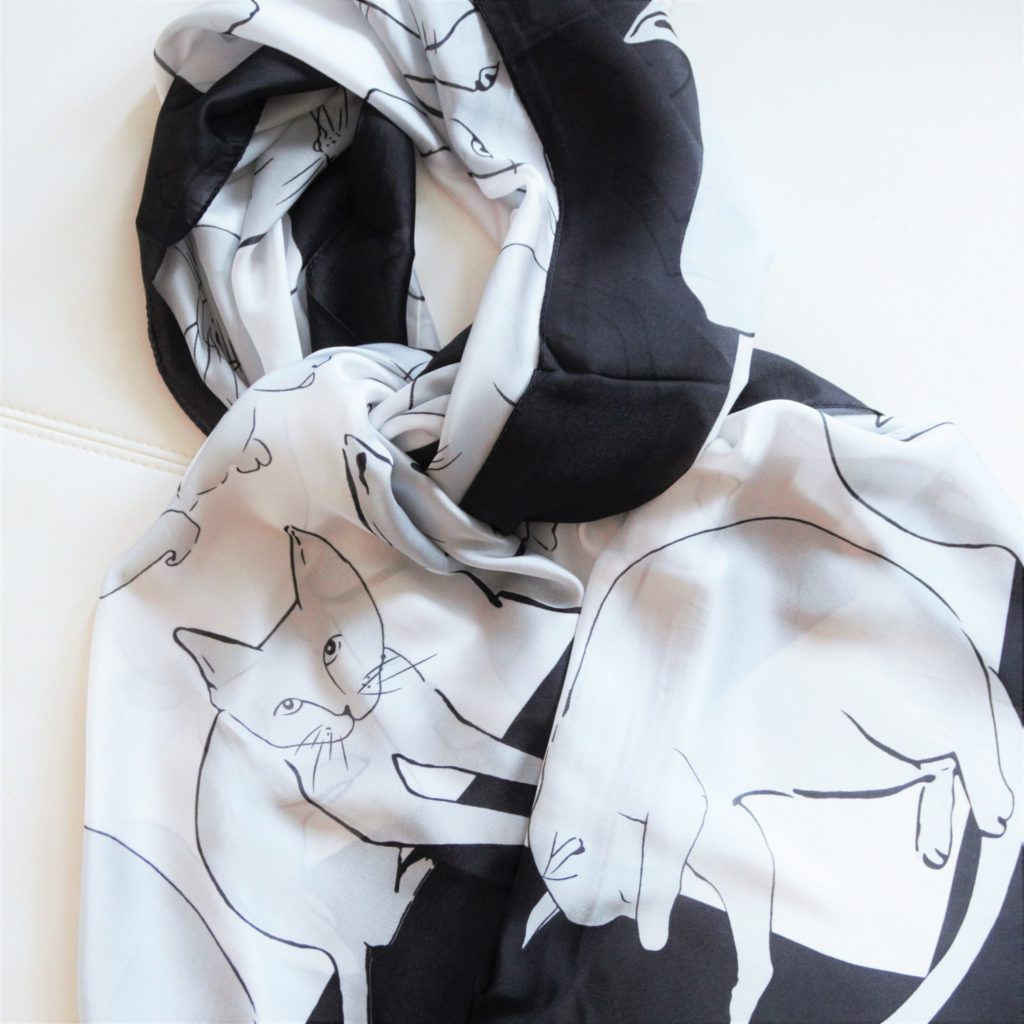 Cat Scarf
Give the fashion loving cat mom in your life a gift that she can wear to show off her love for cats! This cat print scarf from Cat Fashionista will have her feeling cozy as a kitten and feline fine. Its classic black and silver add a touch of class to any style and will surely spark a conversation anywhere it's worn. Who doesn't love a good reason to talk about their cats?
Related: How The "Cat Lady" Aesthetic Became Cool – Vogue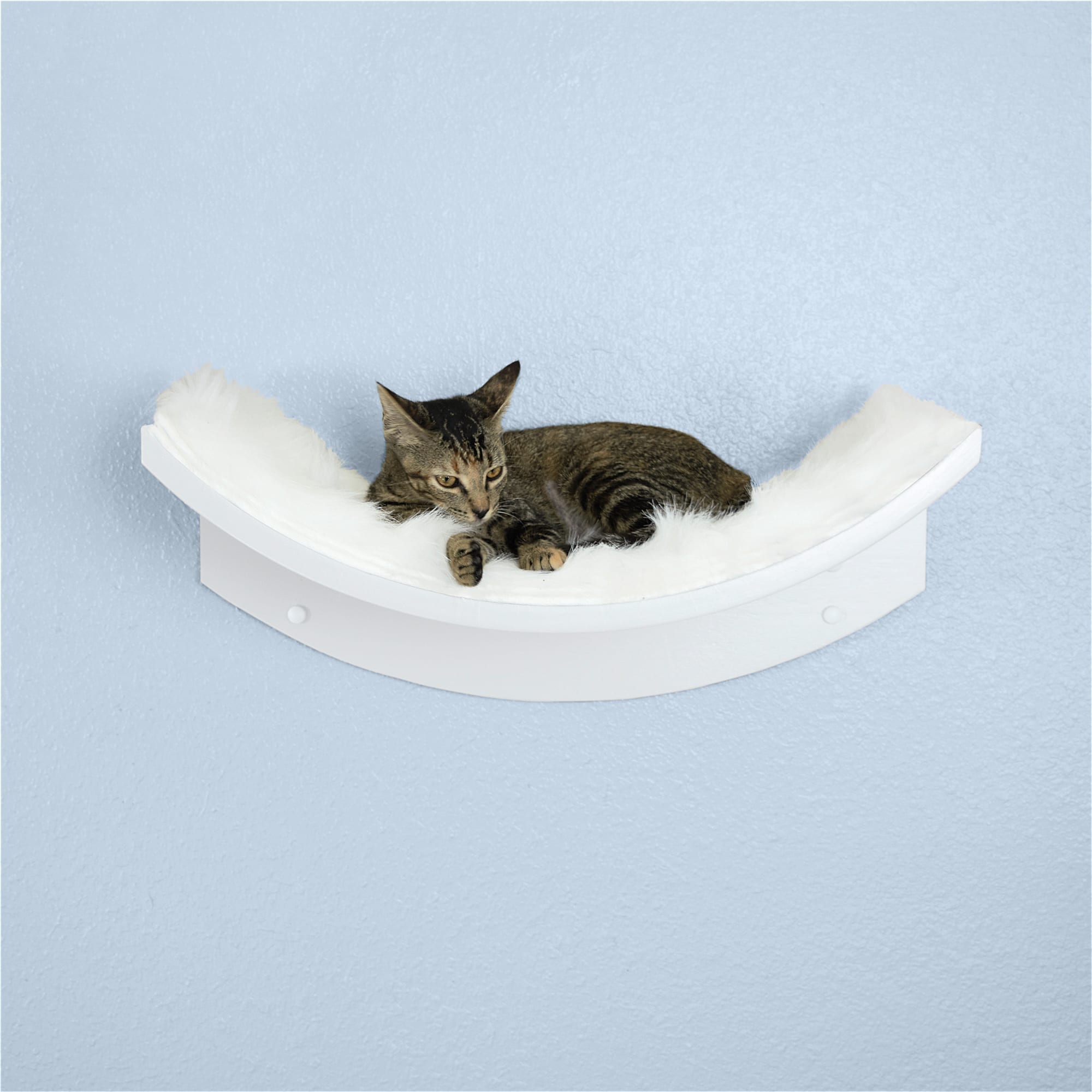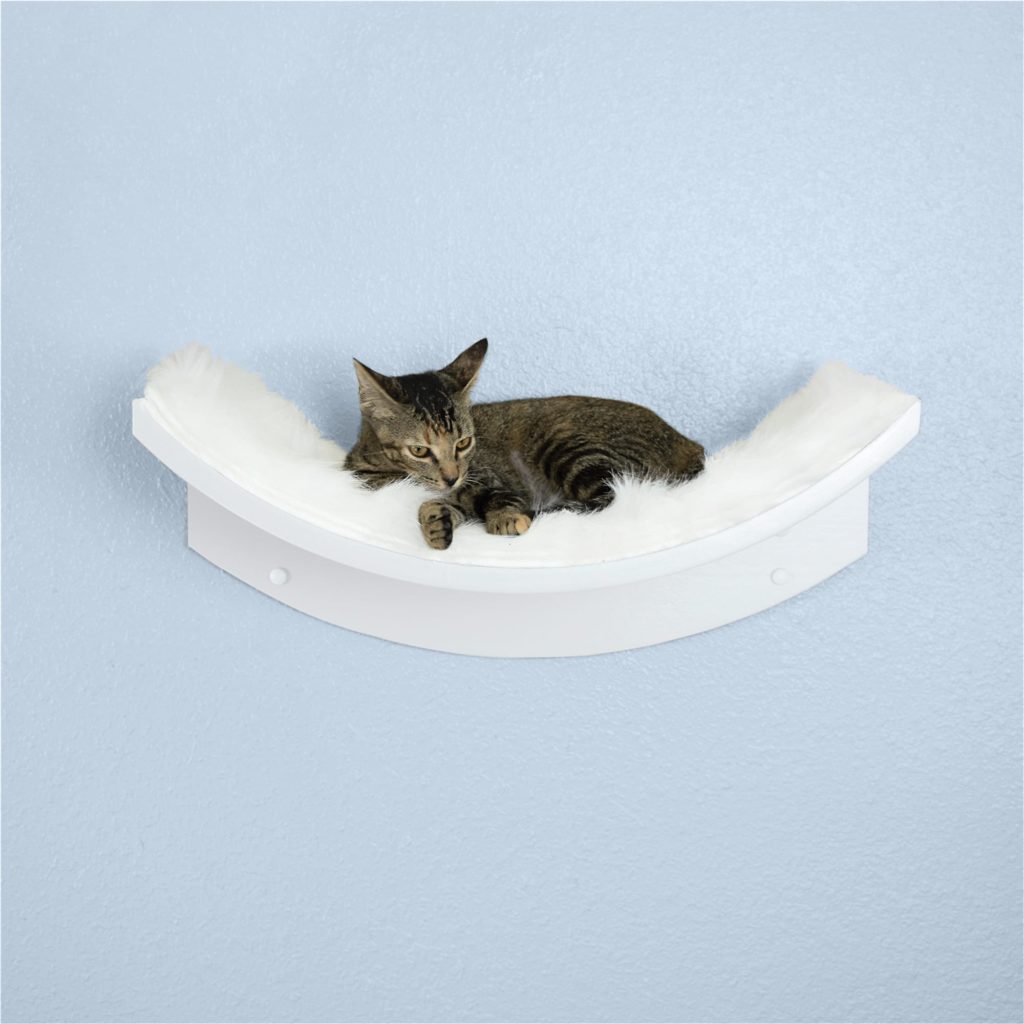 Cat Wall Shelves
All cat lovers know that cats love to be high up! Cat Shelves provide the purrrfect spot off the ground for cats to curl into. The curved design of the Lotus Leaf Cat Shelf will draw any feline in as an ideal place to perch, while the aesthetic design will look great along your wall. Cats will feel secure on these sturdy shelves, made with solid wood and bent ply. A comfortable Berber carpet or faux fur lines these floating cat shelves and can be replaced if worn.
Related: 12 Best Cat Products for Your Wall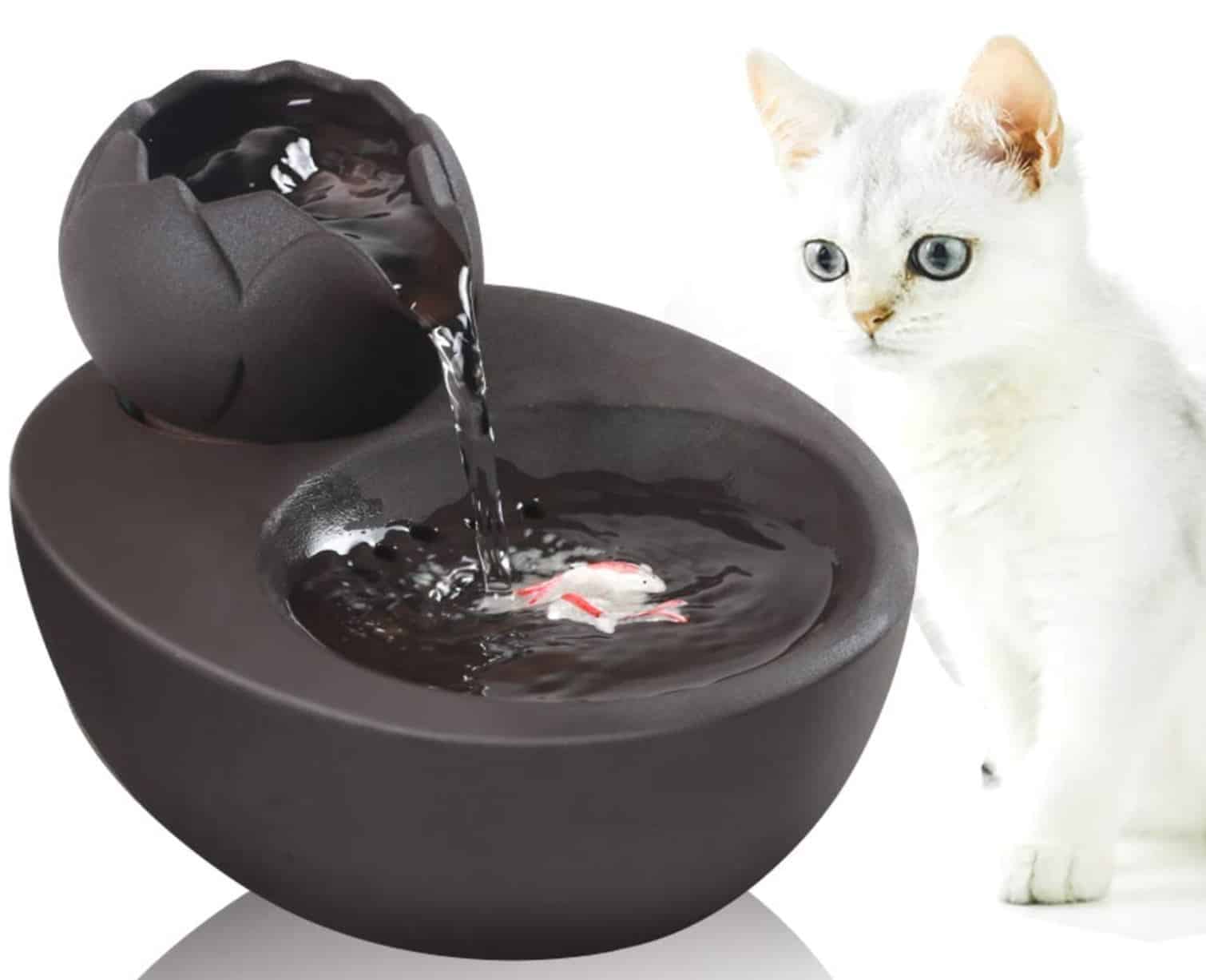 Cat Fountain
This beautiful ceramic cat water fountain is a gift for both cat moms and their cats. It doesn't look like your ordinary cat fountain and will blend right in with any home. It is made of high-quality material and offers dual filtration. Only the best for our fur babies!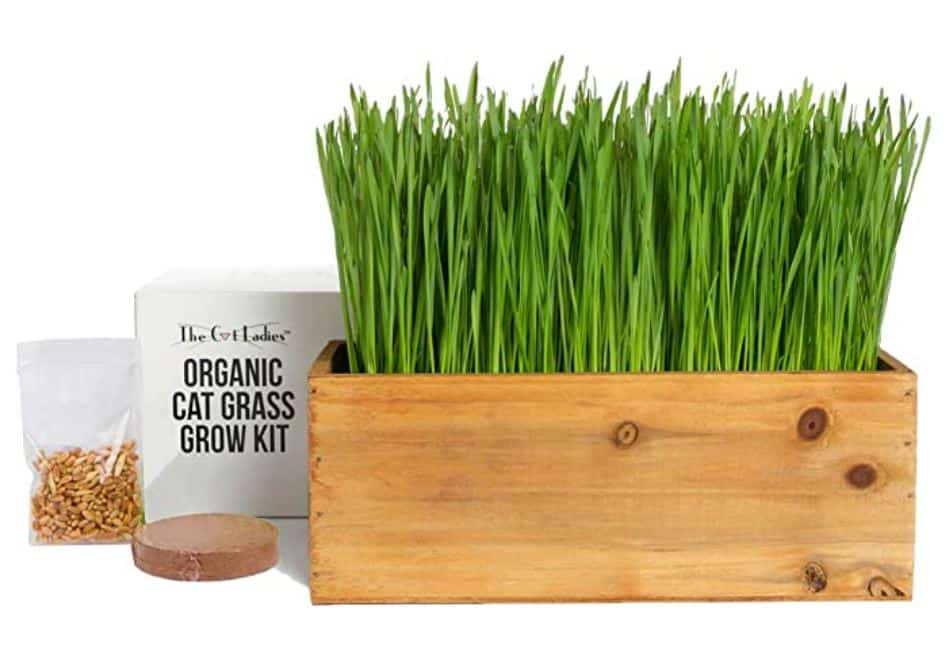 Organic Cat Grass Kit
Looking for gifts for cat moms that are outdoorsy or love plants? Bring some of the outdoors inside with organic cat grass that adds essential nutrients to a cat's diet. This organic cat grass contains fiber for healthy digestion and also provides hairball control. Watch as this cat grass grows like magic with just a sprinkle of seeds, some water, and soil! Within a week you'll have a few inches of organic cat grass growing. The natural wood planter is included as well!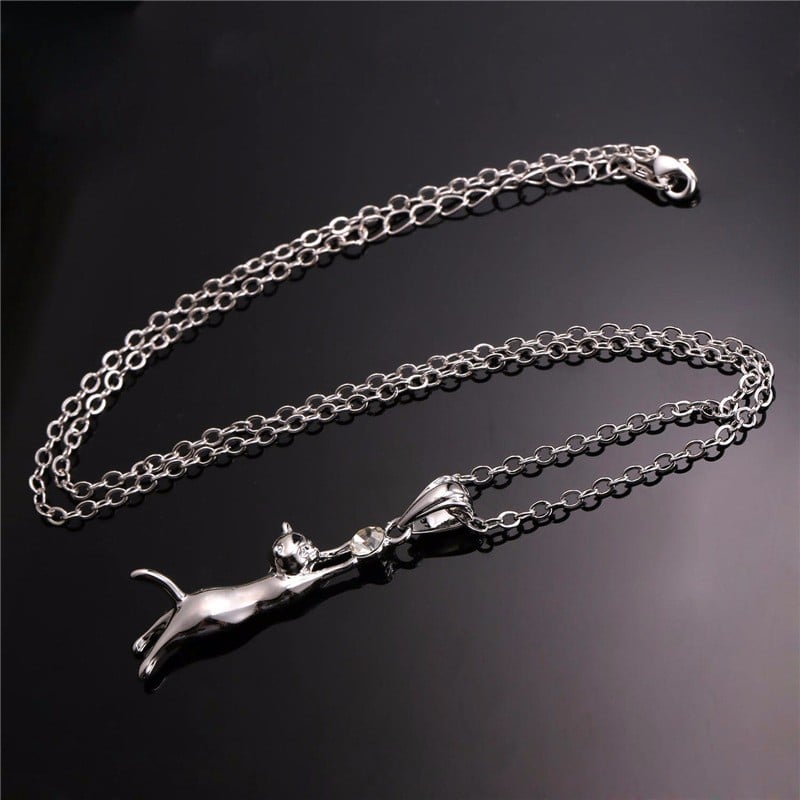 Cat Pendant Necklace
This unique feline statement piece would be a treat for any cat lover. The chic silver cat pendant necklace is plated with platinum. Show off your love for cats while keeping your look chic. From a cozy night in to a day out on the town, this is the purrrfect necklace for any occasion.
Custom Paw Print Ring
Carry your cat's adorable paw print with you everywhere you go. Simply order this custom paw print ring on amazon and then email a photo of your cat's paw and you'll get a custom engraved ring to treasure forever. Whether this is for a pet that is alive and well or one that has crossed the rainbow bridge, this is a thoughtful gift that any cat mom would love.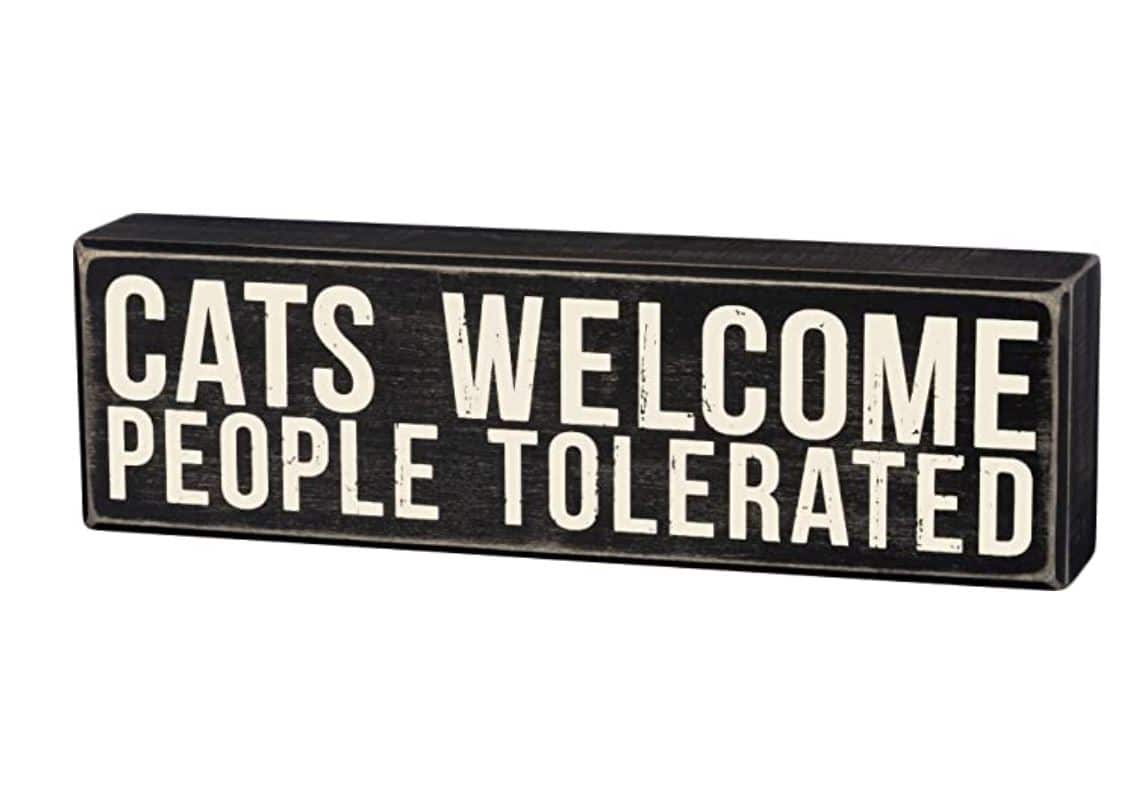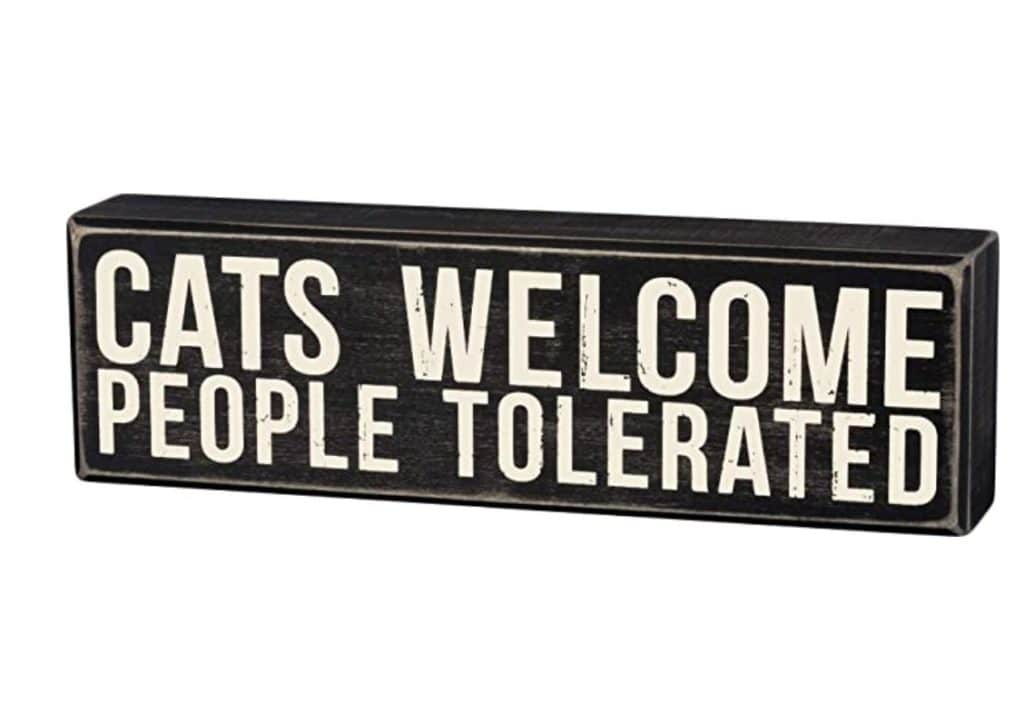 Cats Welcome Sign
Let's be honest, our friends are pawesome but our pets are family! Get a laugh out of any cat lover with this adorable cat wall sign. It'll blend in with any home's decor and will make sure it's known that cat lovers live there.
Cat Stroller
Okay, we know that our cats aren't actually our babies, but why can't we treat them like it? For cat lovers whose cats crave more outdoor time, a cat stroller is the purrrfect way to give them a taste of the outdoors. Cats will be kept safe inside of this stroller while getting to enjoy the sun and scenery of the great outdoors.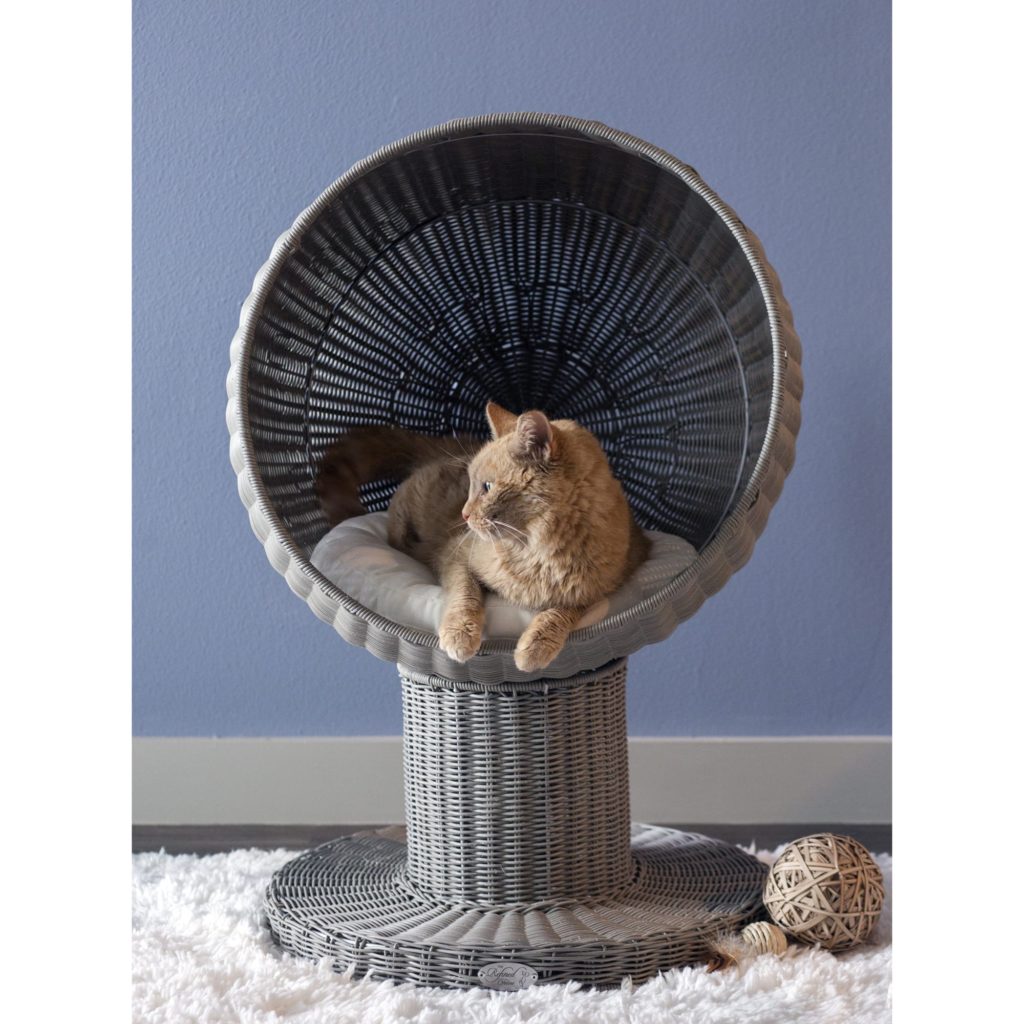 Wicker Cat Bed
Any cat will feel like a king or queen in this faux rattan cat bed from The Refined Feline. The Kitty Ball Cat Bed provides easy accessibility and elevated comfort with refined style. Constructed of hand-woven durable faux rattan that withstands clawing, this wicker cat bed will complement any home furnishing.
Related: Best Cat Beds (A Review From Our Cats)
Next time you need a gift for the cat lover in your life, don't panic! This list of gifts for cat moms will please any cat lover no matter how many cats they have!